Milton-Union battled its biggest rival for likely the last time in the foreseeable future on Friday night. Milton, which leaves the SWBL after this school year while Waynesville remains, suffered a tough 28-6 setback to the Spartans at Memorial Stadium.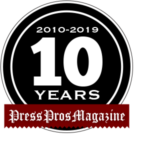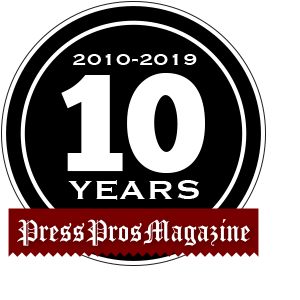 West Milton, OH – About an hour … and no direct route … separates the villages of Waynesville and West Milton. The school buses pass through or near dozens of other high school districts along the way.
Yet Waynesville and West Milton have formed a rivalry, at times heated and always hard hitting, that matches even the best backyard battles. The Spartans and Bulldogs were at it again Friday night for perhaps the final time.
Milton-Union leaves the Southwestern Buckeye League after this school year for the new Three Rivers Conference. Waynesville remains in the SWBL. Bragging rights meant a little more this time in the series that started in 2005.
And they went home with Waynesville.
The Spartans (2-1, 2-0 SWBL Buckeye Division) scored on their first two possessions and tacked on what essentially became the back breaker to open the third quarter for a 28-6 victory over Milton (2-1, 2-1 Buckeye).
"This is a rivalry. I would think (Milton-Union) would say we're their biggest rival and vice versa," Waynesville coach Scott Jordan said. "Bret and I talked before the game that there have been a lot of league titles that have come down to this game. It's sad to see it end. It's a good high school football rivalry. We always expect a war from Milton-Union, their program and coach Pearce."
Last season Milton-Union held Waynesville quarterback Jake Amburgy to 66 yards passing despite the Spartans' 35-21 victory. On Friday night, Amburgy completed 18-of-28 passes for 248 yards and one touchdown. The Spartans took advantage of slants and worked the middle of the field against a banged-up Bulldogs defense. Of the Spartans' 14 first downs, 11 came on a pass.
"(Jake) worked a lot in the offseason to fix his passing," Scott said. "I'm super proud of Jake. You can see his progression from last season to now and the steps he's taken. He's adding that layer to his game because everybody knows he can run."
Amburgy bounced off a tackle to put Waynesville up 7-0 just 2:40 into the game on his 13-yard run. The Spartans' defense put the ball back in his hands five plays later by recovering a Bulldogs' fumble. Amburgy drove the Spartans 70 yards in six plays, capping the scoring drive with a 14-yard pass to Caleb Lamb with 4:49 left in the quarter.
After going punt, fumble and turnover on downs on its first three possessions, Milton-Union grounded out its lone touchdown drive. The Bulldogs used a nine-play, 71-yard drive highlighted by Andrew Lambert's 33-yard catch down to the Spartans' 13-yard line. Milton quarterback Justin Randall found Blake Brumbaugh at the side of the endzone for an 8-yard TD toss. Brumbaugh fought off a defender who was also flagged for pass interference.
That was far from the only flag in a rivalry that often gets chippy no matter the sport. Soccer and basketball games especially have also left their share of bumps and bruises. And the action isn't limited to the field. Spectators trade verbal barbs, too.
This one turned rough with 3:04 left in the third quarter and Waynesville leading 21-6. The Bulldogs punted and as the punt team worked deep into Spartans' territory, a pair of Waynesville blocks left two Bulldogs down on the field. One hit was flagged for head-to-head contact and the other for a block in the back. One Bulldog was helped off the field and the second was strapped to a backboard and loaded into an ambulance … but not before giving a thumbs up.
The injuries didn't help a Milton team already struggling to stay healthy.
"We're pretty banged up right now so we're rotating a lot of guys," Milton coach Bret Pearce said. "I think (injuries) hurt us a little, too. Guys who didn't get as many reps in practice all of a sudden had to step up. I know 'next man up' is kind of cliché. But we had a lot of kids do that tonight and a lot of them did a really good job."
Among other shifting, Randall stepped into a starting corner position as did Cody Dohrman at outside linebacker.
"I told them I was proud of them," Pearce said. "We have to get ourselves healthy and we have to fix some mistakes. We did some good things. When both teams were doing things right tonight, we looked pretty good. It's just we did things wrong a few more times than they did."
Milton lost three fumbles overall.
The Bulldogs rushed for 100 yards on 43 attempts. Blake Neumaier led Milton with 71 yards on 19 carries. Brumbaugh added 38 yards on 11 carries. Cooper Brown caught five passes for 23 yards and Brumbaugh had one catch for 29 yards.
Milton put three different players under center. Randall completed 7-of-14 passes for 80 yards and the touchdown. Nate Morter (1-for-8, 5 yards) and Brumbaugh (0-for-1) also took snaps.
"Just trying to find an edge and make something happen," Pearce said.
"Our kids fought hard. Our front played really well. I think we stopped a lot of things they wanted to do. We just couldn't get our flow on offense."
Milton's final drive ended on downs at the Waynesville 26-yard line with 1:42 left in the fourth quarter. The drive was aided by two unsportsmanlike conduct penalties on the Spartans. Both were for talking.
"You kiss your mom with that mouth?" shouted a Milton spectator after the first flag.
The second flag drew a warning from an official: "Standing over your opponent looking down at him and yelling will get a flag every time."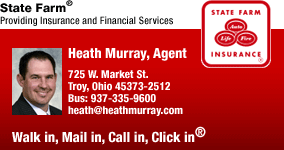 "You want kids to buy into the rivalry. But they're kids," said Jordan, who ordered his team to immediately return to the defensive huddle after each play. "They gotta learn to control their emotions. We talk about that. We use the word composure. It's still something we have to work on."
Waynesville was flagged 15 times for 169 yards. Milton had six penalties for 35 yards. Despite hard hits, players from both sides often helped opposing players to their feet after plays.
"They're such a good, well-coached team," Pearce said of Waynesville. "You really have to play your 'A' game if you want to beat them. We just had too many turnovers and silly mistakes.
"It's hard because our kids don't know Waynesville kids. They see Covington kids and Miami East kids at the fair and places. But it always comes down to this team for us. Our kids really wanted to win this game."
Waynesville leads the overall series 9-5, including victories in the last two. Milton had won three straight from 2016-18.
"I'll miss the game. I'll miss the rivalry," Scott said. "But I'm not going to miss the drive. Bret asked if we found a direct route from Waynesville to Milton-Union. I've never found it. The only thing I know is I-75."
And Friday night, that hour-long trip home didn't seem nearly as long.