Piqua led 28-0 by the end of the first quarter against Greenville Friday, then cruised to a 49-0 win to highlight senior night.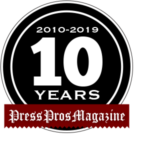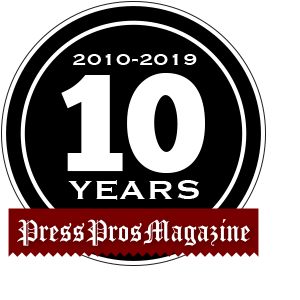 Piqua – With less than two minutes to play in the first quarter against Greenville, Piqua senior running back Ca'Ron Coleman took an inside zone handoff, made one cut, and dashed 48 yards untouched to the endzone.
The run served as the final crescendo to a 35-0 first-quarter symphony conducted by the Indians (3-0), who turned the Green Wave (0-3) to a mere ripple Friday with a dominant 49-0 win at home on senior night.
Piqua junior running back Jasiah Medley piled up 161 yards in just 12 carries with three touchdowns. Sophomore quarterback Brady Ouhl finished an accurate passing performance 10-for-12 with 132 yards and one touchdown.
"Our blocking schemes were going very well. Defensively, I thought we had a pretty decent beat on what they were trying to do with their blocking schemes," Piqua head coach Bill Nees said. "Our defensive line started out playing really well. The two lines played a pretty solid first part of the game, as they did the whole game."
Anything Piqua's offense ran Friday it ran with success.
Greenville deferred after winning the coin toss — a rare victory for the Green Wave this season, who have been shutout in each of their three games — and Piqua started at its own 39-yard-line.
Coleman took a pitch around the left end and dashed 61 yards for a touchdown. The play was called back for holding, but it didn't matter, because Piqua rattled off a series of chunk plays directly afterward capped by an 18-yard touchdown sweep for Medley. The Indians led 7-0 less than 2:30 into the game.
Those mad dashes were far from the only gashers on the ground by Piqua. Just a few plays after Medley picked off a tipped pass from junior Greenville quarterback Harden Bush, sophomore wide receiver Dre'Sean Roberts took an end-around toss 25 yards to the house.
The Green Wave fumbled deep in their own territory on their next possession, and two plays later Piqua junior running back Tanner Kemp took his turn at an endzone romp from 13 yards away to put the Indians ahead 28-0 with 3:46 left in the first quarter.
"We've got a great offensive line, but we also have four outstanding running backs," Nees said. "We've got a quarterback that makes great decisions. And one of the big things that's overlooked is we've got a ton of wide receivers that are committed to blocking."
Ouhl sustained plenty of drives through his passing game as well. After Greenville went three-and-out on its first possession, he threw a perfect spiral on a frozen rope and hit senior wide receiver Garrett Schrubb mid-sprint up the left seam for a nonchalant 60-yard touchdown.
"It felt good," Ouhl said. "I stepped up, I had a great pocket. Our offensive line played great tonight. So, stepped up, let one go like I usually do."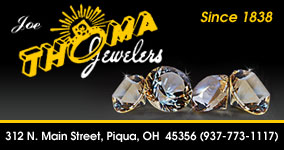 The quarterback also connected with his brother, senior wide receiver Blane Ouhl, on three occasions for 34 yards, including a 17-yard third-down strike to convert for a first in the second quarter.
Ouhl said he was happy to contribute to the senior night win.
"I've been growing up with all of them for so long," Ouhl said. "Seeing them all walk down with their parents is kind of sad, knowing I only get one more season with them, but it meant a lot to be able to put up some points and show out for them."
Not even Piqua could stand in the way of Piqua's offense.
On the squad's second drive of the second quarter, Coleman had his second long touchdown run called back for holding, this time a potential 54-yard score. It placed Piqua behind the chains, but Ouhl scrambled 66 yards to convert on third-and-20, his only carry of the game.
The same drive, Ouhl found a man over the middle for a 13-yard touchdown strike, but that touchdown was also called back for an ineligible man downfield.
All those mistakes were nullified when Medley took a handoff around the left end for eight yards and a touchdown.
"All three [penalties that negated touchdowns] were people that were blocking, not blocking in the back necessarily," Nees said. "What we're doing is we've just gotta learn to get off the block when it's time. And we were trying to get — our guys were trying to get knockdowns, pancakes, and they've gotta understand they've gotta keep their hands in."
The Indians led 42-0 at halftime, establishing a running clock for the second half.
Medley capped the Indians' incredible offensive outburst with a 93-yard touchdown dash on their first play from scrimmage in the second half. Piqua led 49-0 with 8:26 to play in the third quarter in what became the final score.
Piqua's defense dominated alongside its cohorts on the opposite side of the ball, not allowing Greenville's offense to cross midfield until the JV squad ceded the territory with less than two minutes to play in the game. It took nine attempts for Greenville junior quarterback Hayden Bush to complete his first pass of the contest, he finished 2-for-17.
Nees said it was "really nice" to notch a complete victory on senior night.
"It's also nice, the fact that we were able to get all the seniors playing," Nees said. "Two of our backup seniors were able to make tackles on the kickoff team."
Piqua will look to stay undefeated when it takes on Stebbins at 7 p.m. in Piqua, Ohio Sept. 18.