Versailles' overtime two-point conversion pass falls incomplete, but officials fail to call holding penalty on Flyers defender that would have offered them a second chance to win.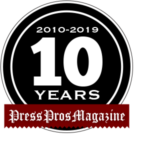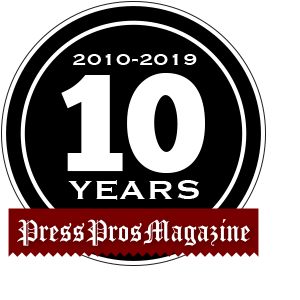 Versailles, Ohio – This is yet another story about yet another victory by Marion Local, but you'd be short-changing yourself thinking it's just more of the same from this teenage dynasty and clicking to another page.
This time, the team that has taken enough state championship trophies back to Mercer County to line the cargo area of a long bed pickup truck kept the crowd at H.B. Hole Field in suspense beyond regulation play Friday night.
The Flyers took a deep breath – and probably deeper gulps – to pull off a 21-20 victory in overtime on a 6-yard run by senior Grant Meier and the all-important extra point by Kevin Partington.
Versailles could have extended extra time after tailback Landon Henry caught a 6-yard swing pass for a touchdown from quarterback Carson Bey, but second-year coach Ryan Jones showed fortitude by going for the win with a two-point conversion pass.
"Our mindset was winning,'' Jones said of his decision to go for broke. "We had a chance to win the game. I liked our chances. I've got to do a better job. I've got to get us in the best play. When you come on the short end, the head coach has to do a better job.''
Flyers coach Tim Goodwin was taken aback when the kicking team was not sent on the field, but the more he thought about it the more he understood what Jones was thinking.
This was a physical ballgame, and both teams were beat up.
"The more I thought about it, we scored fairly easily in overtime and maybe they were worried about their defense getting worn down,'' Goodwin said. "As a kid, I would always love (going for it). It's high school football. A PAT is not a given. It's just not. It's snap, hold and kick. It's not like the NFL where it's a given.''
The pass fell incomplete, but that's where the reading gets really juicy.
On that tight spiral from Bey to Eli McEldowney, a Marion Local defensive back had a left hand full of McEldowney's jersey.
The sideline judge was no more than 5 yards from the action, but there was no flag. It's more than possible that his angle prevented him from seeing the hold.
"It's tough,'' Goodwin said. "There are only five officials.''
What did Jones have to say about the no-call?
Not a word came from his mouth through his gaiter, but he did give reporters long looks before winking his right eye as if to say, "Write what you saw.''
Jones tracked down the officials and calmly talked to them in the end zone before tending to his team.
Goodwin said, "I didn't see it.'' He was at least 50 yards from the spot.
It's doubtful even McEldowney would have caught the pass – he might have been the best player on the field with a one-handed catch, a diving catch and interception – but the Tigers were denied a do-over.
They'll be talking about this one – especially in Versailles – until the teams meet in 2021.
The winning score is in the Marion Local playbook, but Meier said the team does not practice it. He bulled over right guard to score standing.
"We never repped that play,'' Meier said. "It was, 'Do our job and run hard and get it into the end zone.'''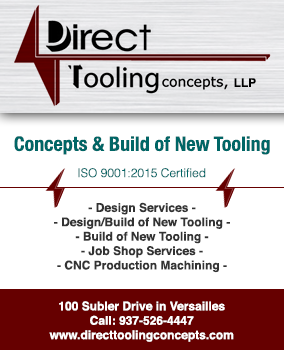 He was the lead back only because sophomore Drew Seitz was out after taking a second monstrous hit, this one to his legs, on a run up the middle late in the fourth quarter.
Meier is not a novice and was ready.
"It was next man up mentality and all three running backs ran hard,'' he said. "We ran as hard as we could, took care of the football and tried to run downhill. They came out and challenged us. They gave us a good game. We just have to be better and learn from it. We try to fight through the adversity and keep our heads up.''
Goodwin said it really was not a big deal the winning touchdown resulted on a little-used play.
"One play was working and we added something on the fly there,'' he said. It is one of our plays, but we just haven't repped it.''
The Tigers (2-1) have lost eight straight games in the series, but this one didn't bear any resemblance to the blowouts of the past.
They led 7-0 on a 3-yard run by Henry with 4:57 left in the first half. The key play on the six-play, 77-yard drive was a 43-yard catch and run to the 11 by fleet Jack Osborne on a fly route.
Marion Local (3-0) countered on the very next play from scrimmage when receiver Charles Huelsman caught what looked to be a routine sideline pass for a first down. But the defender whiffed on the tackle and the result was a 74-yard touchdown.
"I think he thought I was just going to go out of bounds,'' he said. "I really don't know what happened there. I was bracing myself to get hit, and then I said, 'I'm still in bounds' and just kept running.''
Huelsman was taking no slaps on the back because he said he blew coverage on two pass plays that helped Versailles put together an 11-play, 71-yard drive capped by a 1-yard run by Bey with eight second left before halftime.
"They were really good tonight,'' Huelsman said.
The Flyers made it 14-14 with 6:48 left in the third quarter on a 1-yard run by Meier. The drive took 6 minutes, 48 seconds.
So what got Marion Local over the hump?
"I don't know if the tide ever turned,'' Goodwin said. "It was just an even game. We made one stop at the end.''
The win, he said, will pay dividends in the playoffs.

"This makes us better,'' he said. "Games like these are why the MAC does what the MAC does in the playoffs. There aren't a lot of leagues where teams go through things like this.''
Receiver and defensive back Peyton Otte gave his take on what won the game.
"The young guys stepped up and the returning starters played their butts off and made plays,'' he said. "Our offensive line gave us a push and we were able to run the ball. Our defense made plays. We just pride ourselves at being a second half team and we came out in the second half and we gave ourselves credit for being in great shape and being able to push all four quarters. We took care of business.''
The benefits of winning such a close game, he said, are many.
"This pulls us together as a team,'' he said. "This will only make us better. This was fun. Football is fun.''
About 20 yards away, Jones was unfairly beating himself up for the loss. The young coach has reinvigorated a program that has been mostly dormant since the great Al Hetrick retired.
The Tigers can say they were one blown call from a golden chance at victory. Had a penalty been called, the ball would have been on the 1 ½-yard line.
"It stinks,'' Jones said. "Any time you come on the short end by a point, these are ones you don't forget and hard to live with them. I'm extremely proud of our players. They worked their tails off. We'll get better. We'll continue to improve. It will be a hard night for these guys, but I know because of the type of character these guys have that they will continue to work hard, get better and use this as motivation.''