The Red Devils rode key contributions from a first-time libero and several attackers to scratch out a 3-2 thriller against the Trojans.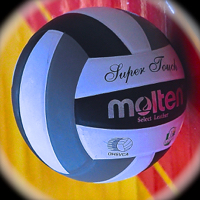 Troy, OH – For two teams that each entered Tuesday without a single lost set in 2020, a five-set thriller was only fitting.
With Tippecanoe ahead 14-10 in the decisive frame, senior opposite hitter Kaitlyn Husic took a set from senior middle blocker Rachel Wildermuth and pounded it into the hardwood to seal a 3-2 victory for Tippecanoe in a battle of the unbeatens.
Troy (6-1) leapt out to a 2-1 lead in the contest but Tippecanoe (7-0) outscored the Trojans 40-25 across the final two sets thanks to impact performances from a laundry list of players and secured its first-ever road win at Troy.
Junior hitter Macie Taylor, who led the way for the Trojans, racked up 12 kills and one block.  Junior middle hitter Anna Boezi in the losing effort, registered 11 kills, five blocks and three aces.
"You gotta give them credit. That team hustles.  Troy…they hustle, incredible," Tippecanoe head coach Howard Garcia said. "They maintain a lot of balls. However, at the end of the day, size took control and we started blocking, getting some better swings from our middles.  We had better serving, serve-receiving. That made the difference."
While Garcia pointed out how the better hitting team, statistically, won each set Tuesday, the Red Devils' first impact player doesn't have "hitter" in her position title.
Speaking of position title, said player was slotted in at libero for the first time in her volleyball career in the biggest match of the season to date for Tippecanoe.
Senior Alaina Titley slid over from the middle of the back row to its left side and donned a red specialist jersey in a move intended to secure the Red Devils' defense against a ferocious set of Troy hitters.
"Normally I can read easier off the block, I've been doing it for so long, ever since I started. I've always been playing middle back," Titley said. "Playing left back is a lot different because you have to play all up through the net, and for me it's easier to look through the holes. But that's not what you do at left back. You have to play around the block instead of through the block."
Garcia added that the responsibility a libero has in serve-receive and getting to second balls increases the difficulty of the position switch.
The move paid dividends. Titley was all over the court Tuesday, digging out attacks that looked impossible to reach and setting up her teammates in the front row.
"That kid is phenomenal. Serving, receiving, playing defense, phenomenal. One of the best I've seen for a long time," Garcia said.
On at least three separate occasions in set five, Titley had multiple digs in one rally — including a point midway through the frame in which she dove for three shots in a row, saving them all, with the final dig leading to a Troy passing error and a 6-2 Tippecanoe lead.
"I came into it knowing they were gonna be a good team, and this is the first team that we've had that was gonna give us a lot of competition that we need to step it up on. It was really a test for us," Titley said. "I definitely had the mentality going into it that I was gonna need to be on my A-game and not let any balls hit the ground for my team."
In terms of those spiking the volleyball, senior middle back Corinn Siefring stood out as the Red Devils' most lethal attacker early.
Tippecanoe trailed the majority of the opening set, but Siefring's powerful shots from the left side kept the team within striking distance. She led all attackers with four kills in the frame.
With the Red Devils down 20-15, Husic went on serve and found her rhythm, recording an ace and forcing a pair of receiving errors as Tippecanoe began to rattle off point after point.
Siefring slammed an attack into the body of a blocker after back-to-back diving digs from Titley to cap a 9-0 run for Tippecanoe, who won the set 25-21 after a kill from junior opposite hitter Ashley Aselage.
"I was fresh, the sets were really good, the passes were really good. The whole combination was just working really well," Siefring said.
Siefring also put in work defensively, recording her fair share of digs to assist Titley in the back line.
Siefring's hammering hits continued into the second set, where she again recorded four kills.
Troy appeared destined for a set win, ahead 23-17, but Siefring and sophomore right-side hitter Olivia Gustavson each recorded a kill and to help cut the lead to 23-20.
An intense rally came to an anticlimactic end when a Tippecanoe player touched the net, giving Troy a 24-20 advantage, but the Red Devils rattled off four straight points, the final another kill for Siefring, to knot the score at 24. Following the tie there were two more lead changes, but Boezi closed the set at 28-26 for Troy with an ace.
Siefring's energy began to die down in set three, a 25-21 victory for the Trojans, and Garcia started to rotate in senior defensive specialist Alayna Liskey and look to other players on attack.
"When you're getting 50, 60 swings you're gonna get tired," Garcia said. "Especially in that environment. And this is our first match to five [sets]."
Siefring opened a must-win fourth set for Tippecanoe with an ace and a kill, then bounced back fully in the fifth to add two more of the latter and finish the match with 14 kills. She added a block in the final set too.
"I got that second wave of energy, I knew that this was our last shot, it was the fifth set," Siefring said. "I knew I had to bring it."
Wildermuth and Husic took their place as impact players for the Red Devils in the last two sets as well.
With Troy holding its final lead of the match at 12-11, Wildermuth smacked down two kills between the Trojans' front and back lines to spark a 5-0 run for Tippecanoe.
The Trojans battled back to cut the lead to 17-14, but Husic found three rally-enders of her own as part of an even longer six-point Red Devil run, eventually putting away the set 25-15.
All three key hitters played their part in a fifth set that was all Tippecanoe — only once after falling behind 7-2 to open did Troy get back to within three points — with additional kill contributions from Aselage and senior right-side hitter Molly Achterburg.
"We started hitting some smart shots, getting them on defense, and they couldn't get themselves out of it," Garcia said.
Tippecanoe's first win in school history at Troy gives the team a key leg up in the Miami Valley League, but Troy will have a chance at revenge within weeks — the two teams are scheduled to meet a second time this season.
Troy will look to bounce back at Stebbins Thursday, while Tippecanoe returns home for a match against Sidney.
The rematch between the Red Devils and Trojans is set for Sept. 29.