Troy evens its record at 1-1, and unveiled a sophomore running back that captured the imagination of the moment, and who knows…the future?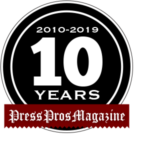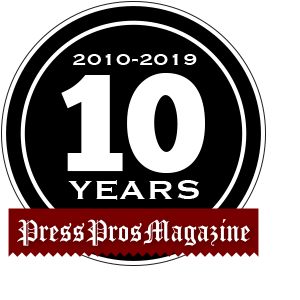 Since Nick Kawecki was in second grade, his father knew the now-sophomore speedster was destined to be a running back.
And just as Jeff Kawecki first witnessed his son Nick breaking away from defenders at age 7, on the first play of Troy's second drive against Xenia Friday night, Nick did it again. Sprinting through a huge hole paved by his senior-laden offensive line, he cut around a few straggling Buccaneers and dashed 74 yards for a touchdown.
"As soon I got through the hole, I saw the ref right in front of me, so I just went to the opposite side," Kawecki said. "As soon as I broke away, I could see the [defender's] shadow, and it felt like he was getting closer to me. So I put it into second gear, I guess."
The Trojans (1-1, 1-1 MVL) in general found their second gear Friday night, cruising to a 34-7 senior-night win over Xenia (0-2, 0-2) on the back of the breakout sophomore star, a rebound performance by junior quarterback Josh Mayfield, and disciplined defensive play.
Kawecki piled up 127 yards in just 10 carries — that's a 12.7 per carry average — while Mayfield finished 5-for-8 with 87 yards and two touchdowns through the air with an additional 23 yards on the ground. Senior wide receiver Nicholas Barr caught both touchdown passes.
After four turnovers inside its opponent's 40-yard-line — and two inside the opposing 10 — led to a 26-10 Troy defeat in its rivalry game at Piqua in Week 1, Troy head coach Dan Gress was elated to come out on top in Week 2.
"Nothing but joy and happiness for these dang seniors," Gress said. "They've put so much work in since December tenth. And you hate to see all that work, not to get that final reward, that final payday. And to get a payday like this today, I couldn't be more happy for those seniors."
Xenia sophomore running back Ramon Browder churned out 25 carries for 81 yards and a score in the team's losing effort.
While the underclass Kawecki and junior Mayfield stole the offensive show, in part, the road was paved for them by three senior offensive linemen — tackles Preston Wynn and Timmy Nichols, and guard Paxton Bartley.
Jeff Kawecki may have first noticed his son's talent in his first games as a child, but for Nick the realization of just how fast he was came as a freshman in high school.
Troy's entire football team tested their time in a 40-yard dash. In his first year with the program, Nick Kawecki recorded the fastest time on the entire team, he said.
"That's when I realized it I guess,"  Kawecki said.
Nick didn't receive a single carry in that freshman campaign, and got spotted reps against Piqua this past week.
When he trotted out as the starter against Xenia, Jeff Kawecki admitted to being shocked. Nick was in the same boat.
"I figured I would get reps and everything, but I figured [Evan] Jones or [La'Manual Kemp-Short] would get in a lot, because they're upperclassmen,"  Kawecki said.
One run does not a feature back make, but a determined Kawecki avoided a stay as a one-hit wonder against the Buccaneers.
While COVID-19 shut down workout facilities in the offseason, four or five days a week, Kawecki would drop down to his basement and weightlift, refusing to let the virus hinder his progress.
Jeff Kawecki said that work ethic is one of his son's best qualities.
"He's a good student, he's a 4.18 GPA student. He works hard at school — he's dedicated," says Dad.
Kawecki proved as much on Troy's opening drive of the second half. Not only did Nick pick up a steady 30 yards on five carries, but twice he saved Mayfield from blindside hits with excellent blitz pickups in the backfield.
He didn't polish off the touchdown drive, however. That honor went to Kemp-Short, who complemented the sophomore impeccably Friday. He strided in from nine yards away to put Troy ahead 27-0 midway through the third quarter.
The 270-pound senior known as "Manny" served as the Trojans' go-to short yardage and goalline option.
If Kawecki is Troy's stock car, gaining chunks on the ground with quick turns and blazing speed, then Kemp-Short is its 16-wheeler.
On one seven-yard run in the second quarter, Kemp-Short trucked through three Xenia defenders at once and kept moving.
Gress was quick when asked to sum up what Kemp-Short, who is returning from a season-ending injury in 2019, brings to the offense.
"A spark," Gress said. "You can hear it. When he gets in that game, you can hear the sideline. They perk up. 'Oh man, Manny's in the game.' Couldn't be happier for that senior."
Kemp-Short finished with eight carries for 38 yards and two touchdowns.
Joining Kemp-Short and Nick Kawecki in the backfield Friday was Mayfield, who struggled in a four-interception performance against the Indians in Week 1.
Such was not the case against Xenia.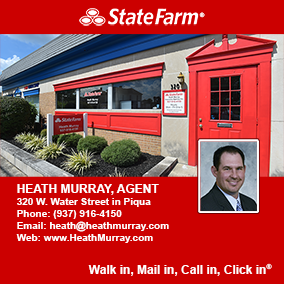 A defensive three-and-out and a shanked, or perhaps partially blocked, punt granted Troy a 40-yard field on its opening drive, but Mayfield made field position a moot point anyway.
Troy went play action and Mayfield found senior wide receiver Nicholas Barr streaking up the sideline five yards beyond the nearest defender. One clean pass and smooth catch later, Barr was striding into the end zone on a play that could have scored from 99 yards away.
"I saw Barr, and I was like, 'I'm gonna throw it up, give him a chance," Mayfield said. "He ran right under it, ran right past them. Felt really good."
It wouldn't be the only time Mayfield and Barr connected on a crisply-thrown ball against the Buccaneers. Troy's final touchdown came on a 26-yard corner route that was thrown and caught perfectly over Barr's shoulder. The Trojans led 34-0 with 42 seconds left in the third quarter, triggering a running clock and sealing Xenia's fate.
"We don't have a harder worker on this team than him, who's gonna put the time in outside the practice field studying the game," Gress said of Mayfield. "Good to see him getting that reward, all that hard work that he's put in."
Xenia's lone score came on a long final drive against Troy's back-ups. Crowder punched it in from one yard away with less than a minute to play, leaving the final score at 34-7.
For all of Troy's offensive highlights, the story of the team's victory would not be complete without mentioning the other side of the ball. Xenia's triple-option attack was stifled, the starters only managing two drives that gained any real ground.
A trio of seniors did important work for Troy, with defensive ends Adam DeCerbo and Alex Greene in on what seemed like every tackle.
Safety Lucas Henderson may not have been in on as many takedowns as DeCerbo and Greene, but the tackles he did make were bone-shattering, and included a few key open-field stops.
"There's really no big secret, it's can the defense be disciplined? Can our guys do their job every single play and not get nosy? And they did that," Gress said. "They did their job, and they really bought in."
Troy will travel to Vandalia, Ohio to take on Butler next week. Xenia will search for its first win at home against Stebbins.