Although the result isn't as preferred, it's possible to learn more from a loss than from a win. That's where Troy Christian landed after battling uphill all night in a 28-14 loss to Division VII powerhouse McComb.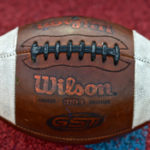 Troy, OH – Kickoff remained some 10 hours away Friday morning and Troy Christian coach Steve Nolan already knew what was coming.
He just didn't know it would come so quickly.
In Division VII powerhouse McComb, Nolan expected his Eagles to encounter the test of a 2018 state champion with size, depth and numbers typical of a perennial playoff participant.
Sure enough, confirmation of Troy Christian's challenge came swiftly, with the Panthers scoring two touchdowns in only seven offensive snaps.
Down 14-0 to an opponent that won its opener, 54-0, Nolan and a hopeful home crowd had to wonder if McComb might be about to roll with all the subtlety of those tractor-trailers roaring up and down I-75 adjacent to Arbogast Field.
But instead, Nolan's Eagles dug in and fought back, using Gavin Blore's 31-yard interception return for a touchdown to get within one score and stick around from there.

McComb's mammoth lines, led by the wrecking ball that is 275-pound junior Eli French, eventually proved too much for Troy Christian in a 28-14 final the Panthers didn't secure until scoring their final TD with 7:35 left.
"I knew it would be tough," Nolan said. "I really appreciate the character we showed. We just fought and fought until the end."
Quarterback Ethan Twiss typified the Eagles' resolve, getting off the deck twice after being attended to by trainers to will his team into contention.
Twiss, who didn't complete a pass in the opener, got flattened by a posse of Panthers' defenders on a second-down run at the McComb 25 with 1:12 left in the third quarter.
Defensive tackle Dylan Swisher applied his 310 pounds to the pile at the finish, leaving Twiss prone on the turf for quite some time.
He went to the sidelines, then re-entered after backup quarterback Lee Burkett threw incomplete on third down.
Twiss, facing fourth-and-10, scrambled away from pressure to find Noah Willis, who made a nice comeback adjustment to the football for a touchdown that tightened the score to 21-14.
"We just couldn't run the ball, because we couldn't move them," Nolan said. "I knew that going in, but we were able to complete some balls and we kept after it."
Troy Christian's hopes took a severe blow early in the week when running back Landon Rich struggled to shake the ankle injury he aggravated at Dayton Christian.
The Eagles certainly could have used Rich's physical presence that worked for 198 rushing yards and one score against Dayton Christian. Rich, however, carried only once against McComb and played just a handful of snaps at linebacker.
McComb wore down Troy Christian's defense with an offensive line that averages 265 pounds, and augmented that with a trio of running backs that compiled more than 200 yards on the ground.
Nathan Miller had 123 rushing yards and an 8-yard scoring run for the Panthers that pushed their lead to 21-7 midway through the third quarter.
Without Rich, Troy couldn't sustain any running success.
Jonathan Haddad paid for every one of his 13 carries that netted only 21 yards.
Twiss had an 18-yard run early and a 13-yarder late, but much of that vanished on the stat sheet via McComb sacks. He finished 11-of-20 for 177 yards passing
Twiss kept the Eagles marching in response to Miller's touchdown run with a fourth-and-5 completion for 18 yards to Charlie Knostman.
"When have I ever thrown the ball on fourth-and-5," Nolan said. "That shows you we couldn't run it. But we completed it and we kept fighting."
Troy Christian got burned early when McComb hit passes for 35 yards on its first snap of the night and a 19-yard score on third-and-14 on the ensuing series.
Officials awarded Ka'Von Bailey the touchdown even though the ball came free quickly in the end zone. That conversion on third-and-14 play loomed large when Troy stiffened after 6-4 Jared Dillon got behind the defense for a 65-yard TD catch and 14-0 lead on the Panthers' second possession.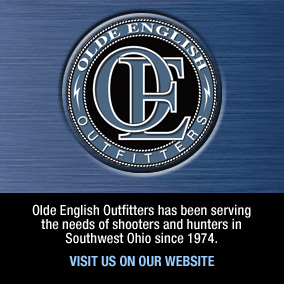 "They caught us in a couple coverages early," Nolan said. "They have some big, physical guys and lots of athletes. I don't think we're going to play many teams like this."
Troy Christian eventually will meet state runner-up Lucas, which lost to Marion Local, 28-6, for the Division VII title last year. But next week, it's Wayne Trace, with the hope that Rich returns to compliment a passing element the Eagles discovered in the defeat.
Perhaps more importantly, Nolan learned some good things about his team's competitiveness and toughness that he might not have gleaned from the opener, even though that final score better suited his liking.
"I was really, really impressed with how hard we fought," he said. "I have nothing to complain about, other than we lost."
Bruce Hooley is a former sports editor of the Troy Daily News. He hosts the We Tackle Life podcast with Fox-NFL analyst Chris Spielman. New episodes are released Monday, Wednesday and Friday on iTunes and other podcast platforms.