Covington's speedy defense harassed Miami East most of Friday night, producing a 43-14 victory that could help the Buccs end a three-season CCC title drought.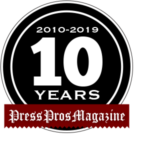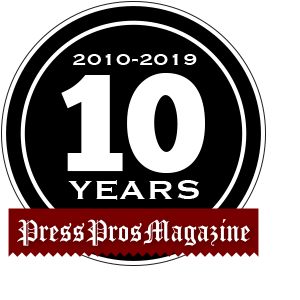 Casstown, OH – Traditionally, the Cross County Conference has belonged to the Covington Buccaneers. The Buccs hold the record for most football championships with 16, starting with their first one back in 1995.
But it's been three seasons since the trophy case has been unlocked to add another. It's the longest title drought for Covington since it joined the league in 1991 and won the CCC four seasons later.
And in this final season before the CCC breaks up the Buccaneers want one more. They won't get an argument from Miami East. Covington showed off an explosive offense, a dynamite defense and a booming kick on special teams to hand host Miami East a 43-14 loss on Friday night.
For the Vikings, a big play of their own and a few less missed tackles would have kept the score closer. East gave Covington a serious challenge … despite what the final score says … before the Buccs pulled away in the second half.
Miami East starts no seniors on a relatively inexperienced offensive line. The group had the task of slowing down a Covington pass rush that last week held Bethel to negative-35 yards rushing in a 28-12 victory.
Covington held Miami East to 147 yards rushing on 33 carries and 164 yards overall. Miami East junior Austin Francis had 138 of those yards on 14 carries. Francis rolled up 116 yards on three carries alone with efforts of 53, 37 and 26 yards. The Buccs held him to 22 yards on his other 11 carries.
"He's a great player. We knew we were going to have a tough time defending him," Covington coach Ty Cates said. "Hats off to that kid. He had some great individual efforts. But overall … bend but don't break. I'm proud of our defense."
Cates was especially pleased to start the third quarter. Covington led 20-7 at halftime as Miami East took the second-half kickoff. Covington sacked East on second down. On third down Covington forced a fumble and recovered it.
Five plays later, Covington's Duncan Cooper scored on a 1-yard run to push the lead to 27-7. Those points proved even more valuable when on East's next play from scrimmage Francis broke through the middle of the line, shed a tackle and sprinted 53 yards for an East touchdown. The lead was cut to 27-14 with 8:27 left in the third.
The Vikings got no closer as the Buccs scored the final 16 points on Cooper's 88-yard run down the sideline, Trentin Alexander's 70-yard punt return and David Robinson's 39-yard field goal.
"Great blocking," Alexander said of his punt return. "Jericho (Quinter) and Connor (Sindelir) sealed the edge. Thankfully our front four was drive blocking all the way. Connor took out the punter and I took off him. Ten great blocks and I just followed them. My job was easy."
"That's something I've been blessed with at Covington. We've had a lot of weapons across the board," Cates said. "We just try to take what the defense gives us. Whatever they're lined up in we want to exploit that with angles in our running game. Or how they're defending us in the secondary, we have routes for different things. Whatever is working we're going to that. It's nice when you have five, six guys or more you can get the football to."
The Vikings struggled to contain the Buccs' running game that chewed up 335 yards on 39 carries. Cooper led Covington with 113 yards on six carries and Alexander had 109 on 10 carries. Gavin Swank added 96 yards on 13 attempts and touchdown runs of 30 and 5 yards.
"I'm very proud of our offensive line tonight," Cates said. "We're young and we grew up a lot tonight. We gained a lot of confidence."
Covington took the opening kickoff 74 yards on 12 plays, capping the drive with Swank's 30-yard touchdown run. Miami East took its only lead soon after capitalizing on a Buccs' fumble that Brad Wittenmyer recovered. Francis scored on the 53-yard, one-play drive to put East up 7-6.
Alexander put Covington up 13-7 on a 53-yard run early in the second quarter. Covington extended it to 20-7 with five seconds left in the half on Swank's five-yard run. His touchdown was set up by Jakob Hamilton's catch on a 35-yard jump ball pass from quarterback Jensen Wagoner at East's four-yard line with less than a minute remaining.
"I think that was a game changer," Cates said. "In high school football that momentum is roller coaster. You're feeling that big high going into halftime because of that play. I think that was huge."
Just as big to Cates was Robinson's 39-yard field goal with 2:39 left that had plenty of leg for the final score.
"What a great kick. That might be the longest field goal I've had from a kid," Cates said. "He's worked so hard on the kicking. He's put in so much work and it pays off with a big kick.  I told him you're going to win us a big game."
And so will that Buccs' defense. Covington gave up plays to Miami East here and there. But overall the Buccs' speed and aggressiveness proved too much for the Vikings to overcome.
"It's really a team effort," Swank said. "It relies a lot on our linebackers and secondary to make plays. But our front seven … it's all about hustling and getting 11 hats on the ball every single play. That's what we try to be, speed everywhere."
"They're a great pressure team," Miami East coach Max Current said. "That was a concern I had coming in, whether we could withstand their pressure. We just have to learn from it. Hopefully the guys learn a few tricks and down the road when we get pressured again, hopefully they'll appreciate this experience."
Miami East and Fort Loramie have helped deny Covington the CCC title the past three seasons. Miami East won the conference in 2017 and Fort Loramie won in 2018-19. The Vikings might play more of a spoiler role this season, but they have the talent to contend especially with Francis and versatile quarterback Tyler Kirby.
"My guys gave great effort. They've been giving great effort all summer," Current said. "I've been pleased with that. We're inexperienced at some skill positions. We have some new offensive linemen in there. Just as couple plays here and there.
"I'm pleased with my guys' effort. You always have to execute better but I told them to keep their heads up. Keep playing hard and good things will come. We'll be all right."
In  time when talking about being contagious isn't a good thing, Current said he hopes Wittenmyer's enthusiasm for the game is infectious to the Vikings. Wittenmyer recovered a fumble and broke up a sure touchdown pass in the second half when the game was out of reach.
"I thought he played a really good game, one of his best games ever," Current said. "He gave great effort. He was positive. Excited. It's 43-14 and he's still having fun. That's what the game is all about. He showed tonight why we play the game. Hopefully it's contagious."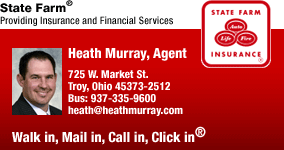 Next up for Miami East is Fort Loramie. That's who Covington gets in Week 4.
"Hopefully a game like this helps prepare you a little bit for a game like Fort Loramie," Current said. "Another tough, aggressive opponent. It's a good learning experience for our inexperienced guys."
As for Covington, the Buccs aren't looking beyond next week's game at Twin Valley South.
"We're going to try and win one week at a time but obviously we know (Fort Loramie) is there," Cates said. "They're the top of the league until you knock them down. We have to get better if we want to beat them. But we have to face Twin Valley South first."
"Confidence," Alexander said. "Confidence is key. Tonight we definitely built a lot of confidence. We came together. We were unified. And the scoreboard showed it all. It's time to celebrate."