Justin Ahrens and his teammates operate in that foggy unknown, pressing toward a season for which they don't know a start date after finishing one that had an abrupt ending.  And yet, his coach talks about him, in particular.  "He's had a great summer…I mean, a great summer."  –  Chris Holtmann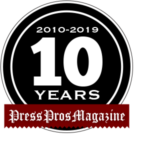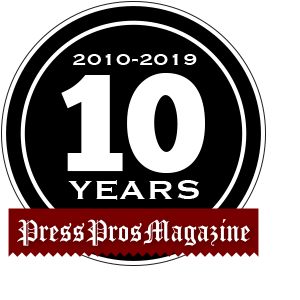 The plot lines for Ohio State's basketball season frame expectations around whether the departures OSU suffered from last year's personnel can be offset by an influx of fresh talent.
Kaleb Wesson's exit for the NBA Draft, the graduation of his brother, Andre, and transfers of Luther Muhammad and D.J. Carton removed four players from the top six in the Buckeyes' rotation.
Head coach Chris Holtmann hopes he's mitigated those losses with an assortment of three transfers from other schools, two new recruits and one holdover who sat out 2019-20 because of injury.
When anyone assessing Ohio State's chances for the Big Ten championship eventually does get around to Holtmann's returning talent, their discussion will likely consume a few minutes before landing on Versailles product Justin Ahrens.
Ahrens' 2.9-point scoring average doesn't push him to the forefront of the conversation ahead of guards C.J. Walker and Duane Washington Jr. –  forwards Kyle Young and E.J. Liddell.
Ahrens might not even get more anticipatory build-up than seldom-used 7-footer Ibrahima Diallow, because big guys compel a natural fascination unlike lean-toward-the-skinny-side wings such as Ahrens.
But for a player of modest statistical contributions through two seasons, Ahrens certainly has figured prominently in a disproportionate share of Ohio State wins, which is why Holtmann has a scientific term for him that he borrowed from the NBA.
Or, Albert Einstein.
"Justin has a lot of gravity," Holtmann said. "He creates gravity for the defense."
Translation, please:
"He pulls the defense toward him because of his ability to shoot the ball," Holtmann said. "When he comes in the game, the defense has to take note of him. That might never show up in the box score, but you have to guard him. You have to know where he is.
"Everyone remembers him from the Iowa game his freshman year, but I thought he had way more of an impact for us last year. He didn't play in every one, but there were several games when we finished 9-3 that we don't win without his contributions."
Ahrens' 25-point second half in a 29-point performance against Iowa two years ago remains his career highlight and might always be so, but Holtmann's memory is sharp recalling last season's stretch run.
With OSU down 11 at halftime at Northwestern, Ahrens came off the bench after not playing in the previous game and scored 12 points to ignite a runaway win.
He hit three triples in the first half to build a big lead at home against Rutgers in a game OSU hung on to survive at the finish.
Against Indiana, Ahrens thrilled the partisans with a trio of three-pointers in a two-minute stretch under the 10-minute mark that turned a tight struggle into a laugher.
 All that came at the end of a season that started with Ahrens "basically teaching myself how to walk again" after herniating two discs in his back during summer workouts.
Gravity was not his friend that day.
"I was dead-lifting when it happened," Ahrens said. "It was definitely the worst injury of my life. It was bad, but everything is good now. This is as healthy as I've ever felt in my life."
That's an assessment not to be ignored in the COVID era, with Ahrens back on campus after a few weeks in August at home, working out at a friend's gym and lifting weights — carefully — in the family barn.
He and his teammates still cannot use the locker room at Value City Arena, must submit to daily temperature checks and can work out only in groups of six or less.
"It's definitely a weird experience," Ahrens said. " I feel like we have a good, secure location to get done what we need to do and stay safe. All my classes are on line, so that's not an issue. We follow all the protocols as a team. We have a good routine going."
As if that's possible amid an era where everything routine has been upended.
Ohio State was scheduled to compete in the challenging Battle for Atlantis in the Bahamas in November, but that event won't happen there.
Whether the Big Ten season will start on time, take place in a bubble or be delayed or postponed, no one knows.
Holtmann joins a conference call of the league's coaches each Thursday, but it's hard to envision the Big Ten committing to anything in hoops before it first navigates the public relations nightmare of cancelling football this fall.
"I think we have a good plan, but it's still in the beginning stages," Holtmann said. "We've talked about scenarios and alternative plans because of the fluidity COVID.
"Not many of the things we've discussed have centered around an actual bubble because of the challenges of that logistically. I think that could happen at some point, but it's more centered around consistent regular testing and the health protocols that have to be checked off to make a season happen."
Ahrens and his teammates operate in that foggy unknown, pressing toward a season for which they don't know a start date after finishing one that had an abrupt ending in their Indianapolis hotel as they prepared to debut the next day in the Big Ten Tournament.
"That really hurt," Ahrens said. "We were playing so well at the end of last year. It was hard not to get to finish what we had with that group, but we're excited with the group we have coming forward. We're excited to hit the ground running.
"I've been in the rotation off and on for two years. I came back from my injury last year to contribute to some of our wins, so this year I'm looking to make a jump. I've been working hard on everything so I can be ready for anything."
Ahrens is among a host of wings Holtmann can call upon — Harvard transfer Seth Towns, ex-Cal Bear Justice Sueing, redshirt junior Musa Jallow back from injury and freshman Eugene Brown.
The transfer of Luther Muhammad, D.J. Carton and Alonzo Gaffney creates minutes for division among the roster.
"Justin has had, not just a good summer, but a great summer," Holtmann said. "I mean, a great summer. I'm excited about him and for him. We love coaching him.
"The challenge for him is, he's going to have to get tougher and he has to improve his attention to detail defensively. If he does those things, he's going to continue to grow as a player. He had a better year in Year Two than in Year One and I think he will have an even better year in Year Three."
Bruce Hooley is a former sports editor of the Troy Daily News. He hosts the We Tackle Life podcast with Fox-TV NFL analyst Chris Spielman, with fresh episodes each Monday, Wednesday and Friday on iTunes and other podcast platforms. Bruce also hosts Press Pros Wednesday Night Huddle night on Press Pros Magazine's Facebook page and on Twitter @PressProsMag.