They're young, undefeated, and keeping Coach Michelle Owen on edge at all times.  But the Troy Trojans are undefeated in volleyball and prepping for a matchup with that team down the road…while they can.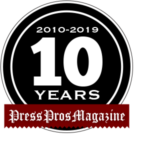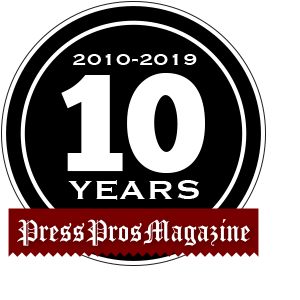 Troy, OH – For the first twenty minutes of Tuesday night's match with Vandalia Butler (2-2) the Troy Trojans looked like a team that could have played with Penn State or Stanford.  They streaked out to a 10-2 lead over the Aviators, kept their foot on the gas, and eventually cruised to a 25-10 win in the first set.
Then…coach Michelle Owen might have done the unthinkable.  She tinkered with success, changing the lineup in order to find out who could play when, where, and with whom.
It cost her and the Trojans.  Not the game, mind you, but valuable momentum, the key ingredient to successful volleyball.
Butler made some adjustments of their own after the first game massacre, jumped out to a 6-2 lead, and held that lead as Troy struggled to get into system, into rhythm, and frankly…into the second game.  Butler held that lead at 12-8…at 16-12…and 19-15 before Troy finally began to take advantage of some unforced errors by the Aviators.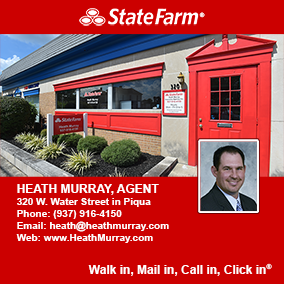 What's that that Satchel Paige used to say?  "Don't look back 'cause something might be gaining on you?"
It was.  Troy finally tied the game at 22-22, again at 24-24, then at 25-25…before finally winning 27-25.
Stressful, and frustrating, Owen went back to her original lineup for set three, but Butler would not go away easily.  They made a game of it…before finally bowing 25-17 for the set, and the match.  Troy improved to 5-0 for the season.
It was tougher than it should have been because Troy is a better volleyball team at this point than Butler.   Credit Aviators coach Lindsey Suess for giving her team a chance to stay in things after that disastrous start.
But the elephant-in-the-room question when it ended was…just how good a 5-0 team is Troy, a team retooling after spring graduations – and a team that's trying to find the right combinations before meeting arch-rival Tipp next week for the first of two meetings in Miami Valley League play?
"We've been going back and forth with some lineup changes in practice this week, I felt comfortable with it, and we went to it in the second set,"  said Owens, a math teacher at Troy.  "We're trying to find out which setters and hitters will be the most effective, we made some changes in set two, and we didn't see the combination we were looking for.  You want a balance between seniors and people coming to varsity with some experience, and I look out there sometimes and I see a row of three that I'm not happy with.
"So that's where we are, trying to find the combinations that can match up with Tipp's personnel next week.  Every game so far has been a chess match in the back of mind.  What can we do when I know it matters most.  We're still working."
That game she mentioned, with Tipp, is next Tuesday, at Tipp, and odds are it will go at least half the way in determining the MVL champ in volleyball.  The two teams have battled for braggin' rights for years.
But before that game gets here, in the span of a week, Troy showed Tuesday it had more to figure out than just the lineup.  Unforced errors, mistakes of all description, plagued them throughout Tuesday's match.
"They made some nice adjustments in the second set, and I knew they would play better,"  said Owen.  "But we've got to clean up the mistakes.  We hit it into the net, we hit it out of bounds, we missed serves…we missed a million serves…and that's the kind of thing you can't do.  You can't give up unforced points.
"We had that at Fairborn last night, down 14-8 because we were giving up too many points.  I called a timeout and reminded them…we've got to put the ball on their side of the net and let them make the mistakes.  After the time out we went on to win 25-16.  They only scored two points the rest of the way.  You have to take care of the ball.  You can't be sloppy, even against teams that aren't very good.  You can't have a million errors."
And so the question, for now…because one online site has them ranked #16 in the state in Division I – just how good a 5-0 team are the Trojans.
"Well, we can't play the way we did tonight against Tipp next week,"  said Owen.  "That's going to be a war, both matches (round robin) will be, and we've got a streak going right now.  I think we've won eight or nine league titles in a row.  With them coming to the GWOC and the MVL, it took last year for them to split with us for the first time.  So they're going to be hungry, they'll want to win it outright, they'll be hungry to get to regionals, we'd like to get back to districts again…so we'll have some big challenges next week and beyond."
But…how good?
She paused to take a breath, smiled over the top of her mask, and said.  "I think we're a pretty great 5-0 team…but we're an untested 5-0 team right now."
That won't last for long – until next Tuesday, in fact.  In this instance, to borrow from TTUN…TTDS.
That team just down the road…waits!