Here's a pitch for the Big Ten presidents and commissioner Kevin Warren to take another look at starting eight-game conference-only season in October over the dead of winter…eligibility for College Football Playoffs demands quick decision.
Columbus – These days, the daily Big Ten Network lineup on cable television might as well resemble those channels that air reruns of the Golden Girls, Everybody Loves Raymond, Two-and-a-Half Men, American Pickers and the King of Queens for the umpteenth time.
If you are an Ohio State fan, how many times can you watch the Buckeyes give Michigan a good old-fashioned whupping knowing the outcome?
Okay, okay…that middle-aged guy painting his face scarlet and gray and acting as if he was 12 and thousands of others would say that's a really bad question.
Seriously, though, the lineup is weak thanks to COVID-19 and the spell it has had on the nation since mid-March.
While the Atlantic Coast Conference, Big 12 and Southeastern Conference have scheduled their football seasons to begin at various points in September, the Big Ten will be dark like the nights in North Korea.
A pretty good idea for BTN would be airing a reality show starring the conference presidents. Those 14 wealthy people with their free cars, country club memberships and kick butt cocktail parties with high end caviar and commissioner Kevin Warren already have put on an interesting show that could serve as a juicy pilot to draw viewers.
The Big Ten looked to be forward thinking and downright bright in July when it announced that all football non-conference games would be cancelled.
Why fly young men, coaches and the support staff all over the country in some cases when there is a bug out there that can't be seen, touched or smelled?
Hours later, the Pac-12 followed with the same decision.
But on August 11, the Big Ten looked to be on high-powered cannabis when Warren announced that the season would be postponed and not one forward pass would be attempted in 2020.
In the statement by the conference, it was stressed that the issue "will not be revisited.''
Coaches such as Ryan Day of Ohio State, Scott Frost of Nebraska, Jim Harbaugh of Michigan, and James Franklin of Penn State were in favor of delaying the decision. They thought there would be no harm in punting.
What made the Big Ten look wimpy and hasty was the fact that apparently not even a show of hands vote was taken.
It made the athletic directors and head coaches, who were working their butts off trying to salvage some sort of season, look really bad.
Warren said the vote was "overwhelmingly in support of postponing fall sports.'' He was barbecued over a wood fire for being so opaque and vague.
Here's what Minnesota president Joan Gabel had to say: "We didn't vote, per se.''
Penn State athletic director Sandy Barbour threw her president Eric J. Barron down a sewer.
"It's unclear to me whether or not there was a vote. No one has ever told me there was,'' she said.
An affidavit filed in court by Nebraska players got answers Monday when the Big Ten revealed the vote was 11-3 to postpone. The league could have avoided all that heat by being transparent from the start. A source within the conference said Ohio State, Nebraska and Iowa voted to keep options open.
It is becoming clear that myocarditis, one of several side effects from COVID-19, scared the conference presidents into walking off the field. Reportedly, there were 10 cases of myocardia among Big Ten athletes when the decision to postpone was made.
The decision to go dark is expected to cost the Big Ten upwards to $1 billion and each member university between $50 million and $100 million.
Now, though, there have been reports that athletic directors and football coaches have been discussing an eight-game season that would start anywhere from late October to Thanksgiving weekend in November. Even if the stadiums stayed empty, television deals would take a chunk out of the fiscal losses.
Would the Big Ten presidents rescind their decision?
Time will tell, but the conference doesn't have a lot of time to dawdle if it wants to be a player in the College Football Playoffs.
A Big Ten season beginning the third week of November would exclude its teams from consideration from a playoff.
The ACC is set to kick off September 10, the Big 12 on September 12 and the SEC on September 26. But will those conferences wind up packing the equipment before then or shortly after?
Vanderbilt has shut down football practices because of a virus outbreak, and Georgia Tech has been hit hard. Notre Dame went through a team-wide outbreak and ensuing suspension of team activities. LSU and Clemson were hit really hard months ago.
What happens if Miami and Alabama-Birmingham have massive outbreaks of the virus after they meet September 10? Virginia plays VMI the following day.
At the moment, Alabama is preparing to play at Missouri on September 26 even though its campus has been hit by more than 1,000 infections.
Big 12 commissioner Bob Bowlsby thinks his conference can pull this off.
"The evidence right now it that if the student-athletes are (put under medical surveillance) and properly tested that you can manage things and move forward,'' he said. "There hasn't been any evidence that you're more likely to get COVID in a team environment than by walking around on campus or going downtown or being around your family.''
Bowlsby is dead on correct.
Day said he was "terrified'' at the thought of his players leaving their little faux bubble for the real world when the Big Ten called off football for 2020.
New Rutgers coach Greg Schiano lived that terror when 30 of his players were flagged for the virus days after their pre-season workouts were halted.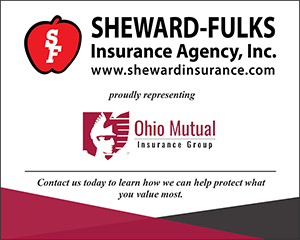 The Athletic quoted findings from a study by the Cornell School of Operations Research and Information Engineering that the infection rate on campuses would be 3.6 percent with testing and six times higher without it.
This corner didn't like the Big Ten's decision to apply hand sanitizer and walk away. It would have been so much easier to punt the damned ball and wait and see how things developed. It wouldn't have cost anything.
Even Major League Baseball is doing an okay job in its faux bubbles when the players act like adults and don't hit the town for some nightlife. There haven't been any problems since commissioner Rob Manfred told the players to start practicing safety or the season would be halted.
Virus or no virus, athletes have a lot at stake in their sports. This is the job that pays tuition and room and board. Most have been drilled about team, team and more team and don't want to ruin the collective effort. So they walk the fine line and respect their brothers and sisters.
We saw how Cleveland Indians players became enraged and compromised when pitchers Zach Plesac and Mike Clevinger popped the team's bubble by having dinner after a game in Chicago.
I am thinking that players such as Ohio State quarterback Justin Fields and cornerback Shaun Wade actually are a lot safer in their group than in the real world. They are tested, they have been under strict control and know better than to hit High Street looking for a party.
Each and every player has a greater chance of picking up the virus sitting inside a classroom.
The problem is the Buckeyes don't know if Illinois, which was scheduled to be their opener, is doing the same things to the letter. I bet they are if coach Lovie Smith has the same guardian angels from the medical field watching over them.
Some parents of Big Ten football players are threatening legal action if there is no season. The conference has to be more concerned about its liability if, say, 20 players contract COVID-19 during a game.
In an editorial, The New York Times wrote that college football is not essential.
But, listen, life in a virus holding pattern sure has been a lot better with the NHL, NBA, PGA and even the back markers of professional athletics such as MLS and NASCAR playing in front of empty seats.
You require players and their parents to sign releases that they understand the risks of playing during the pandemic and won't go running to lawyers if someone gets sick. Here's betting that the line to sign would wrap around Ohio Stadium.
There are no sure things with this virus, but I'd want my son or daughter to be in a cocoon with a team than in a dormitory or apartment with people thinking they are bullet-proof and carry on as if it were pre-March.
The Big Ten has to be waiting to see what the first weekend of ACC football brings. Then, any decision to start the season in October must be made within one week.
Starting the season on Thanksgiving weekend would be farcical with regard to qualifying for the CFP. Why bother?
How ridiculous-looking would the Big Ten be if Ohio State or some other Big Ten team finished 8-0 and had no chance of making the playoffs?
Then again, Warren and the presidents would look like forward thinkers if the ACC, Big 12 and SEC had to shut down because of virus meltdowns.
I am telling you, there is a reality series here.