Having been just about everywhere and done just about everything in sports reporting, it was refreshing to recapture the simplicity and purity of competition at its most endearing level.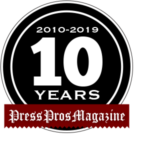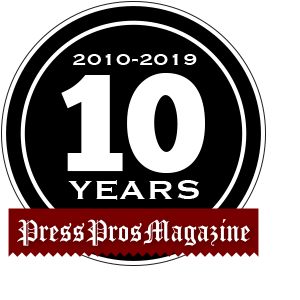 Minutes before Friday night kickoff of a season that long seemed doomed to be taken from Ohio high school football players, their parents and fans, I reached for my phone and snapped a picture.
I thought back to the last time I surveyed a scene like this – prep athletes gathered on a lush, green field, a hint of fall in the air, a team's cumulative sweat and toil in the summer heat about to translate into tangible results.
Oh, sure, this scene was a little different.
This time, fans sat noticeably spaced in the bleachers and everyone wore surgical masks over their mouths and noses – a circumstance that would have seemed curiously other-worldly the last time I prepared to cover a regular season high school football game.
That was 1985, an era bereft of the technology I accessed to capture the moment before Troy Christian's Eagles kicked off Friday against Dayton Christian.  I texted the resulting photo to a friend.
"First time I've done this in 35 years," I typed.
"Roots," he texted back to me.
His response made me think about where my career as a sports writer began to grow, and the nourishment I drew from those initial experiences at my workplace at the time, the Troy Daily News.
I hoped then to parlay a few years covering sports in Miami County into better assignments at bigger newspapers, with visions of Super Bowls, the World Series, national championship games, the Olympics and many other headline events on my to-do list.
Every one of those boxes and a few more got checked sometime over the last three and one-half decades. But reflecting upon them I now realize something that I didn't then:
A bigger crowd, a bigger audience on regional or even national television and a bigger collective interest in the outcome doesn't make the assignment better.
Seems to me, somebody might have said something some time about the merits of the simple pleasures in life. If so, they might have been talking about high school sports.
They're often not as easy to cover, particularly in the COVID-19 era, from the perspective of a bleacher seat, devoid of a game program with team rosters and no electronic monitors providing and refreshing up-to-the-minute statistics.
It took some getting used to, particularly upon an early Troy Christian fumble and a near Dayton Christian interception.
I looked around for a replay ruling on both plays, then realized where I was.
And it was great.
No traffic jam upon arrival, no momentum-sapping television timeouts (although the constant COVID PSAs were soul-crushing) and no microphone passed around a sterile post-game press conference with everyone limited to one question.
Instead, I stood on the sidelines afterward and watched as Dayton Christian's captain took off his helmet and addressed the home crowd, asking for patience with a young team, and pledging to do better next week.
Then I turned and, from a respectable distance, watched Troy Christian's players hang on every word of coach Steve Nolan's post-game huddle.
I made the choice not to overhear his message, but there was no missing the enthusiasm of his players with the 42-6 victory – a stark turnaround from their 29-6 loss in this same matchup a season earlier.
Elsewhere across the MAC, GWOC, SBL and other leagues, the same story played out, as it thankfully does on soccer fields, in volleyball and tennis matches and in cross country meets.
While it may seem silly to many of us that we have to wear masks, that the kids can't drink from communal water coolers or that the threat of forfeit hangs over each event if the mysterious COVID officer cites a social distancing violation, the inconveniences are tolerable given the alternative.
High school sports isn't just about championships won or scholarships gained, they're far more worthwhile because of lessons learned, memories made, friendships forged and communities engaged.
The foundations for all sorts of priceless values are laid and fortified when players invest effort, submit to authority, navigate relationships and reap delayed gratification.
That's the bumper crop which results when the roots of a team dynamic sink deeply into and draw nourishment from a healthy team culture.
It's a phenomenon possible at every level of sports, of course, but it's too often missing these days when college players opt-out to prioritize training for the next level or when professionals' value political wokeness over their love for the game.
There's something pure, uncorrupted, joyful and charmingly-innocent about the high school kids, and something admirable and inspiring about the coaches and other adults who mentor, instruct and guide them.
It's worth struggling for air through a surgical mask to see, whether in a stuffy gymnasium or on a humid autumn night.
Having experienced it first-hand on Friday, I'll be back for more.
Hope to see you there.
Bruce Hooley is a former sports editor of the Troy Daily News. He hosts the, We Tackle Life, podcast with Fox NFL analyst Chris Spielman. New episodes drop Monday, Wednesday and Friday on iTunes and other podcast platforms. Bruce also hosts Wednesday Night Huddle with Sonny Fulks on staging.pressprosmagazine.com Facebook and Twitter pages.