Fort Loramie senior Kenzie Hoelscher has made her college choice and is comfortable with what comes next, and how she'll do it. Number one on her list…is getting back to the state volleyball tournament, and winning it.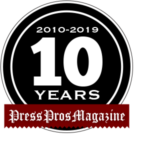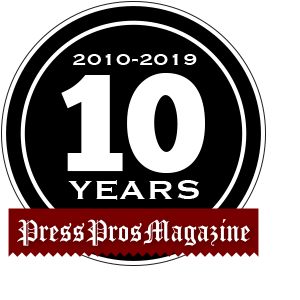 Fort Loramie, OH – It's easy to make comparisons in the company of great athleticism – unfair, as well. Like noses, everyone got one, but they're all different and unique.
It's easy to compare in the Shelby County Athletic Conference and the MAC, because there have been so many great teams and players previous…and the two leagues are so close and intertwined. Let's face it…related. Someone once suggested that the two could be combined and renamed "The Cousin Conference" for the number of family relationships represented.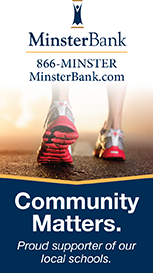 And it's easy to compare because by proportion the best volleyball in Ohio is played across a span of two hundred square miles. You can argue, of course, but just count the state titles won from Shelby, Mercer, Auglaize and Darke counties; and all those players that compete head-to-head to claim bragging rights.
They stick out, and they're recognized – talked about – from the time they leave junior high. "So-and-so can really play," they say. "She's a natural",  an homage to Roy Hobbs.
At Fort Loramie the latest in the line of the legacy – a natural – is senior McKenzie Hoelscher ('Kenzie'),who at 6' tall and impactful at each of the six positions on the court has slotted herself in the shadow of Faye Barhorst, who preceded her by a generation at Loramie, and went on to become an All-American at the University of Dayton.
But that comparison is unfair, say some, because a generation is too broad. The game has changed so much. Athletes have changed. Expectations have changed. Barhorst was much taller than Hoelscher, and a different player. Blame it on time, and the intense training and scrutiny now dedicated to volleyball. Hoelscher has different skills, and a lot of them.
All of this amuses the Loramie senior, who helped lead her team to last year's Division IV state finals, where she and the Redskins finished runner-up to New Bremen, another local wonder and winners of two D-IV titles in the past three seasons.
Attention and comparison is flattering, but it doesn't blow her away. Her career, and her legacy, if there is one, is very much still a work in progress – in volleyball and basketball, where the #1-ranked Redskins were denied the opportunity to play for their third state title in that sport last March by the Coronavirus.
Kenzie Hoelscher is living in the moment, as simply as possible, and one senses with as few distractions as possible. The Covid virus, however, is out of her control.
"I'm sick of it," she said recently, smiling. "We lost our summer camps because of it, but whatever we have to do to have a season…I'm OK with. Do I even believe it? I really don't get into that too much."
One distraction averted, and on to the matter at hand. A player of immense expectation in 2020, she's recognized as one of the best in southwest Ohio.
"It's a big honor to have people say that about you, but sometimes it's hard to live with because of the expectation. I mean, it's hard for me because I'm already very hard on myself. I know what I need to do. I know my capability, and when I'm not doing it…it makes me mad. I don't like disappointing people and I don't like disappointing myself. But it's a good thing because I use it for motivation. I don't want to lose people's expectation. I want to build on it. I want to be better than last year – better than how people remember me."
She's already made a college choice, committing back in the spring to the University of Findlay, a Division II NCAA program with its own legacy, winners the past two seasons of the Greater Midwest Athletic Conference league title. Her decision surprised some, who thought Hoelscher capable of competing at a bigger school – at a Division I school in the MAC, or the Big Ten.
"I thought the best fit for me was Findlay, Division II," she says frankly. "I reached out to them because they had the course of study I wanted, and they came to see me play the very next day. I like the campus, it's close, they have a 'PA' school (physician's assistant), I like the coaches there, and I thought it was a perfect choice for me.
"There were a few Division I schools – Eastern Kentucky, and there was some interest from Miami of Ohio. But by the time I had contact with those schools a lot of girls had already committed, so the opportunities were more limited. I chose Findlay at that point and I'm happy with it."
When you play in Shelby County, or Mercer, Auglaize, and Darke the past five seasons, the obvious comparison is that of former New Bremen star and University of Michigan junior Paige Jones, who led the Cardinals to their first team title in school history in 2017.
Hoelscher is roughly the same size, in height, and has developed a game that's nearly as complete as that of Jones for her ability to hit from all points of the court, block, and serve.
Moreover, her own coach, John Rodgers, a former college assistant at Akron University, cites her leadership qualities.
"This year it's about leadership with Kenzie,"  says Rodgers.  "She was coming off a back injury last year.  Now she's healthy, and she's taking ownership of herself, and the responsibility that comes with being a senior…holding yourself and your teammates accountable."
Her basketball coach at Loramie, Carla Siegel, has won two state titles with dual-sport athletes like Hoelscher, and she adds her own support.
"She's very single-minded in her approach to things," says Siegel. "Everything she does – sports, her school work. She's a very good student (4th in her class with a 3.999 GPA), and I know she can be tough on herself. I love how she can commit to doing the things she wants."
And rival coaches are quick to both point out her qualities and comparisons to the best who've played before her, including Paige Jones.
"She's their go-to player, a heck of an athlete," adds St. Henry's Tricia Rosenbeck. "She can hit from any place on the court, she has a great serve, and she's a leader for them. She's been around – played forever. She wants the ball to come to her in tough moments. She reminds me of Paige because they're both great athletes, they're both all-around players, and they're both leaders for their team. I expect Kenzie to do fantastic things this year."
Hers is a singleness of purpose, when you try to describe her likes and attitude. There aren't a lot of distractions in her life…at least ones she admits.
Her tastes, her priorities? Simple…natural.
"I pretty much play volleyball year-round."
"I like to hang out with my friends.  And I sleep a lot."
"I like country music," she adds. "Jason Aldean and Morgan Wallen are two of my favorites."
Does she read?
"When I have to," she laughs. "I like to, but I just don't have the time."
Activities?
"I rollerblade a lot, and I spend a lot of time with my family – with my cousins."
Favorite food?
"Ice cream," she says with a gleam in her eye.
Favorite real food?
"My Grandma's potato soup," she adds proudly. "Yeah, that's my favorite."
Simple tastes. She writes her own script.
She enjoys the experience of being an athlete in Fort Loramie, where titles are won and appreciated…where those who contribute are held in high esteem, and in perpetuity.
"The expectations are always high and I enjoy that," she says. "Loramie is always one of the top competitors in the area. If you lose a game you're expected to win everyone seems to take it personally. It's a big deal, but that's a good thing for us because of the expectations. People always want more…more, more, more."
Her plan – her team's plan – is to give them more. First, the Herculean effort of reaching the state finals in volleyball again, to get through teams like New Bremen, Russia, Marion Local, Fort Recovery and St. Henry. And then comes basketball, where the well-worn phrase of 'Unfinished Business' seems tailor-made for Hoelscher and the Redskins in 2021.
But that won't come easy, either. Minster is just up the road, seeking its third consecutive title in D-IV hoops. And five miles separating, there's no need to mention the mutual expectations of the old rivals.
None of that seems to phase Hoelscher, who's grounded by her skill, and now her experience.
And of course…Grandma's potato soup.
Very simple.
Very 'natural'.