Without question one of the area's most talented volleyball programs in 2020, Russia displayed additional character Saturday in their straight-set win over Versailles.  And it wasn't that easy!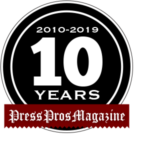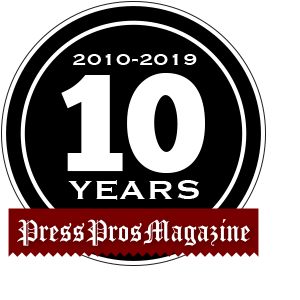 Russia, OH – Following last week's loss to Division IV champion New Bremen, Russia volleyball coach Aaron Watkins waxed eloquent in the hallway outside his locker room over the obvious fact that while his young, athletic Russia Raiders were talented, they had to learn more about the game of volleyball.
For instance, they had to learn that there would be days (or nights) when you can't win on talent and athleticism alone.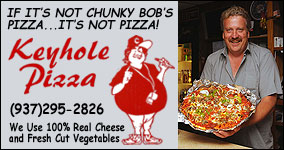 That there would be days when breaks don't go your way – that momentum is as fickle as an eighth grade crush.
Sometimes…you simply have to FIND a way to win when you don't play your best.  And this is the week that was.
Two days after losing to New Bremen, Watkins' Raiders won impressively over another state contender in fellow Shelby County League rival, Fort Loramie.  They beat the state runners-ups in four sets, playing with the efficiency of a Mercedes engine.
"Consistency,"  Watkins spoke of outside the locker room on that night.  Could they carry how they played on Thursday to the next game, and the next….an the next?
Well…no, in fact.  Consistency, like momentum, is as fickle as that eighth grade squeeze;  and they found that out Saturday afternoon against MAC power Versailles, even while winning impressively in straight sets – 25-7, 25-19, and 25-18.
Yes, they blew out Versailles in the opening set – quicker, more athletic, and with momentum clenched between their teeth.
But Versailles is a recent two-time state champion, coach by Kenzie Bruggeman, who like Watkins understands the vagaries of volleyball as well as anyone within a day's drive.  And after having their Tiger tales handed to them in the opening game, they quickly turned the worm on Russia in the second.
Like Russia, Versailles is young, playing a lot of sophomores and first-time juniors – seeing the 'elephant' for the first time.
Like Russia, Versailles benefited from momentum, a valuable ally in volleyball, jumping out to a quick 9-6 lead.  Everything started go right for the Tigers – serve, receive, passing, hittting.  Balls that Russia got to easily in the first game suddenly became a pair of handcuffs in the second.  Versailles stretched their lead to 15-10 as Russia seemed to lose focus…a trait they'll have to conquer if…………….
All the momentum left Russia's side of the net.  They couldn't pass.  They couldn't serve.  They couldn't communicate.
But think 'fickle' when you think about volleyball, and as soon as the game giveth…it taketh away.  Trailing 16-12, Russia's Ashley Scott and teammate Bailey Pohlman teamed up on a kill attempt by Versailles, spiking the ball with emphasis back over the net and between three Tiger defenders.  Momentum, and confidence, instantly switched.
Russia suddenly dug deep, regained their focus, worked harder on defense, and within four serves had taken a 17-16 lead.
"We jumped out and you love to go up by three or four points like that, and it's crucial when you do that to end runs on the other side,"  said Bruggeman following the match.  "But we just can't do that yet.  We do have that with two or three who returned from last year, but with everyone else it's their first go-round in varsity volleyball.  It's not fun to lose, but it's important to have your weaknesses exposed sometimes.  Now this is something we can work on in practice.  Sometimes you get just as much out of a loss."
Russia poured it on to finished out the set, 25-19.
But more importantly, they maintained their advantage in the third, not losing sight of the fact that Versailles is equally young and talented.  The difference being…last year it was Russia's young talent playing varsity for the first time – five freshmen at times.  Now they have the experience that Bruggeman spoke of.  Last year it was them who had their weaknesses exposed.
They finished the match in the third set, and maintained the momentum and their advantage while not playing their best.  Saturday they met a bump in the road, but they had enough grind in their game to withstand some adversity for a time…and still won.
"We played very clean in the first set,"  said Watkins.  "We jumped on 'em.  The second set we lost focus.  We got a little comfortable.  But we found a way to do what we needed to do to win that set.  I even told them after the first game…that's not going to happen in this set.  I knew they would come out more focused and it's a human habit that you lose a bit [when you win that easily].
"Like we were last year [and still are], they're young this year,"  added Watkins.  "Last year it was our freshman that played like their sophomores had to play today, and that's going to be an advantage for us throughout this season.  This is their second go-around.  I don't have to tell them what to expect this year.  Now they know."
And while New Bremen, Fort Loramie, Marion Local and others in the area garner attention between now and November, none of them have more upside for improvement and destiny than does Watkins' Raiders.  They're young, yes, but talented and now…experienced!
"Our goal is to play New Bremen in the last match of the season,"  smiled Watkins following Saturday's match.
He didn't mean the final match of the regular season.  No, he wants to play Diana Kramer's Cardinals in the Nutter Center, where it means the most.
"That's the goal," he added, calculating as he spoke.  Like Kramer, like Bruggeman, like Greg Snipes, Kim Metz, and Amy Steininger,  who have built championship programs, Watkins knows you do it one brick at a time.  He knows there will be bumps, even smaller ones, like Saturday.
He knows…you have to learn to grind!