The familiar dominance of a bruising rushing attack gave Steve Nolan's return to the Troy Christian sideline a familiar feel in a 42-6 win over Dayton Christian.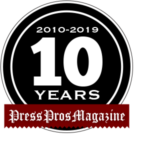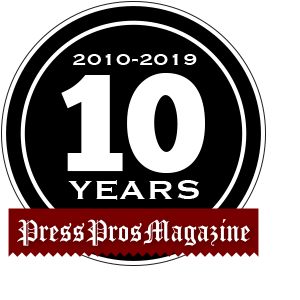 Dayton, OH – There remains fine-tuning to come, but for a night it was fun just to remember the old vibe and not stress over the few sour notes in a nostalgic performance that earned rave reviews.
Oh, sure, head coach Steve Nolan's second comeback as head coach at Troy Christian wasn't perfect.
His team fumbled a few too many times, squandered several scoring opportunities that it won't waste when running at peak efficiency, and Nolan's offensive linemen didn't hustle to the line of scrimmage at his preferred pace.
"These guys aren't used to me yet," he huffed. "We come after you on offense. One play after another…set, go; set, go; pound you, pound you, pound you. They're walking up to the line. I don't teach that."
Certainly not, but enough of what Nolan taught with overwhelming success through 27 seasons at Troy and a three-year stint in his first comeback at Troy Christian from 2013-2015 must have landed gotten successfully in his players' minds.
After all, his Eagles rough-housed their way to a 42-6 domination of Dayton Christian on Friday night at Harmon Field in Miamisburg.
A year ago, when the two teams opened the season at Arbogast Field along I-75, Troy Christian needed a late touchdown to capture some small measure of respect in a 29-6 defeat.
Turning a 23-point loss into a 36-point win isn't all Nolan, who replaced Jeff Weaver after a 4-6 finish in 2019.
But a big part of it is Nolan, if you put stock in the endorsement of quarterback Ethan Twiss and tailback Landon Rich.
"Coach Nolan and all the coaches are game-changers," said Rich, who rumbled for 198 yards and one touchdown on 14 carries. "They really kicked out butts this summer and turned our team around."
Nolan wouldn't be on his second tour with Troy Christian if not for the school finding the resources to put his band back together.
That means defensive coordinator Ron Phillis, former Vandalia coach Jack Holland, offensive coordinator Aaron Johnson — Nolan's first quarterback at Troy in the mid-80s — and strength coach Mick Roberts.
Back in March, when COVID-19 shut everything down, Nolan was just starting to feel good about the progression of his players in the weight room.
Over the summer, before workouts resumed, he fretted their gains might be lost.
It didn't seem so to Dayton Christian coach Ken Moyer.
"They've got some dudes over there," Moyer said as Troy Christian's players celebrated on the other sideline. "They're a big physical football team and they took it to us. We couldn't hang with them."
The challenge will be more difficult in Week 2, when McComb comes to Troy Christian off a state title two years ago.
The Eagles probably can't afford the two fumbles — one at the Dayton Christian 2-yard line — they lost in the first half on Friday. They also can't botch the opening kickoff of the second half.
Phillis' defense held Dayton Christian well below 200 yards, though, to turn this one into a rout.
Gavin Blore intercepted two passes and the defense recovered three fumbles, with the biggest coming early in the second half when Noah Willis fell on a loose ball at the Troy Christian 30 to preserve a 19-6 halftime lead.
That margin could have, and probably should have, been larger had the Eagles done more with five first-half possessions that started inside the Dayton Christian 42.
Rich, though, came up limping on an ankle he injured in a summer car accident after a 60-yard run that set up the first of Nelson Lair's three field goals.
He wasn't a factor the remainder of the half and was clearly limited thereafter.
Twiss took over the rushing load with a 45-yard sprint to set up Jonathan Haddad's 2-yard TD run for a 16-6 edge, then Lair ended the half with a 32-yard field goal.
Early in the third quarter, Twiss broke free on a 26-yard gain after Willis' fumble recovery to set up Lair's 20-yard field goal and third in as many attempts.
Not bad for a converted soccer player who's been to two practices all season.
"I've had him at practice twice so far," Nolan said. "That's it."
Such are the challenges at Troy Christian, which fields an array of sports teams that cut into Nolan's numbers.
He dressed 26 players for the opener.
That didn't include, and won't include all season, 210-pound fullback Josh Ronaker, who tore his labrum in a recent non-contact practice and will need surgery.
"We weren't even hitting," Nolan said. "He would have been nice to have."
Rich, Twiss, Jonathan Haddad — who scored twice — and Blore give Troy Christian a stable of backs to do damage behind a big, but young, offensive line.
Twiss finished with 143 yards on 14 carries despite missing most of the week with a gimpy hamstring.
"It felt pretty good tonight," he said. "I was glad it held up.
Staying healthy will be paramount for Troy Christian, which plays as many as nine two-way starters.
But after the opener, no one should question the robust nature of the Eagles' optimism or belief in their head coach.
"He's a character," Rich said. "He's been on me to get tougher and run as hard as I can. A game like this, though, makes it all worth it. It really sets the mood for our season. Everyone is excited now. I think was an eye-opener that makes us all realize what we can do."
Bruce Hooley is a former sports editor of the Troy Daily News. He hosts the, We Tackle Life, podcast with College Football Hall of Famer Chris Spielman. The podcast can be found on iTunes and other platforms Monday, Wednesday and Friday.