If you'd like something different, or new, with your daily dose of Press Pros, you're going to get it…with a full-blown debut with coverage of area high school football and volleyball.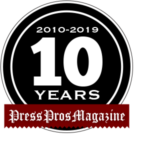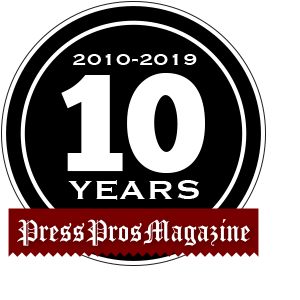 They say about life, and other things, that if you're not changing, or evolving, you're dying.  There's no such thing as standing still.  Literal or figurative, I don't know, but I've notice that things that change are more prone to success.
So with this weekend's full debut of fall sports coverage on Press Pros, you're going to see some changes and additions to our weekly inventory of features.
It starts with Bruce Hooley, recently featured on the current 'First Person' video (home page), who typically would write Ohio State sports at large and our daily Buckeye basketball beat come winter.  However, Bruce has had a very successful online presence for years with live streaming of Podcasts and that comes to Press Pros this week with a regular discussion about Friday night football, volleyball, and subjects at large.
In addition, Bruce will share the load of high school football beat coverage on Fridays, beginning with this week's Troy Christian opener at Dayton Christian.  It marks Steve Nolan's return to the sidelines as head coach, and Bruce will be there to write the story.
If you noticed on Wednesday's post, Andy Anders joins are regular staff and makes his 2020 debut with Friday's Troy-Piqua game.  Andy is from Chillicothe, graduated from Unioto High School in 2016, and got his papers this past spring from the Ohio State University School of Journalism, where he also served two years as assistant sports editor for the Ohio State Lantern, the campus newspaper.
He's written Ohio State football, basketball, and baseball for the past four years, and I think you'll enjoy the passion with which he writes high school football – especially good high school football.  And he's going to get that opportunity with Press Pros.
In addition, regulars Mark Znidar, Greg Billing, and an occasional dose of Hal McCoy will contribute, so while it lasts (pertaining to the Covid virus),  the Press Pros beat goes on.  We hope you enjoy.
Don't forget, too, that you can follow all the local scores as they happen tonight on our weekly 'Minute-To-Minute' scoreboard, sponsored, as always by Wilson Health and Wilson Sports Medicine, in Sidney.  The scoreboard features updates of the games you want to follow, as they happen…as well as other contests of interest around the state.  A shout out to loyal readers, too, in southeast Ohio – Scioto, Lawrence, and Gallia counties, who follow the action in the Miami Valley on the Wilson Scoreboard.  We know…that somewhere tonight Ryan Bloomfield will be logged in and watching.
Our appreciation, too, to all of you who tuned in on Wednesday evening for the debut of the Press Pros Wednesday Night Huddle show.  The internet is an amazing tool, and we were pleasantly surprised to have viewership from not only the area but across Ohio and other parts, as well – from Albany, Georgia…from Nashville, Tennessee…and from Minneapolis, Minneapolis.  The show will be expanded next week to include those who watch on Twitter, and visiting coaches and guests will appear as part of our weekly preview of the Friday football and area volleyball.  The Wednesday Night Huddle airs each Wednesday at 7 pm!
Enjoy the weekend, and check later tonight and first thing Saturday morning for the first coverage of Friday night football…on Press Pros!