Their win Thursday put them right in the conversation of teams to beat for the Division IV title chase, and that's where they want to be.  Russia impressed with a four-set win over 2019 state runners-up Fort Loramie.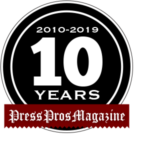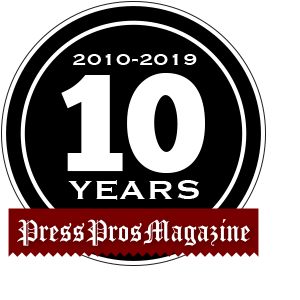 Russia, OH – Like the rest of us in 2019, Aaron Watkins didn't foresee COVID-19, murder hornets or double hurricanes in the Gulf of Mexico looming in 2020.
But he nailed one projection. Soon after falling to Fort Loramie in the Division IV high school volleyball regional championship last season, Watkins said his Russia Raiders were a year away from winning a match like that. A match that Fort Loramie won in four sets.
"Taking a set from them was a big thing for us," Watkins said following that 25-13, 25-11, 23-25, 25-15 loss.
A year later? The Raiders took not just one, not two … but three sets. Russia knocked off Shelby County League rival Fort Loramie 3-1 on Thursday night with a 25-17, 23-25, 25-22, 25-17 victory.
In a match where each set could have gone to either team, it was the Raiders that did enough to tip the scales in their favor. Senior libero Kendall Monnin spearheaded a defensive backcourt along with sophomore Jillian Chapman that saw several Raiders come up with nearly 15 digs each. Senior hitter Ashley Scott and sophomore setter Miah Monnin triggered an offensive attack that included, among others, sophomores Kate Sherman and CeCe Borchers and freshman Carly Scott.
"I think for us it's big," Watkins said of the win. "Especially considering Tuesday we went up to New Bremen and played probably the No. 1 team in the state. We didn't have our best showing. I told (a reporter) it's early and we'll get better. I think we still have a lot of things to improve on, but for us confidence-wise, this goes a long way especially being a young team."
At times last season Russia had four freshmen on the floor. They grew up fast with that run to the D-VI regional title match. And on Thursday they got a little taller again. After taking an early lead in the Shelby County Athletic League … and over the defending champions at that … the Raiders refused to let their heads grow bigger, too.
"It's huge. Most sophomores you are playing, it's their first year and still learning," Watkins said. "These girls are experienced. It really helps. My senior captains aren't worried whether a sophomore is going to show up. They're going to show up and they know what is expected of them."
The Raiders' bench stood cheering through much of the fourth set … and many more of their fans would have too had COVID-19 restrictions limited the gym's seating capacity. They appreciated the moment. But they don't plan to live in it. Friday turned into another day of practice. And preparation for another tough opponent with Versailles on Saturday.
"We just need to keep working on the little things," Ashley Scott said. "Finishing strong in each game and not looking ahead too far."
Russia (2-1, 1-0 SCAL) came out strong in the first set and led 12-5 behind strong net play from Ashley Scott and Carley Scott. The Raiders led by as many as nine points (19-10) before the Redskins (2-1 0-1 SCAL) trimmed the deficit to 21-16. Ashley Scott's hit at the net off a Redskins' defender and Sherman's block capped off the set.
In the second set, both teams led by as many as four points. There were also five ties, the final time at 18-18. The Redskins scored the next three points – two coming off senior McKenzie Hoelscher aces – and held on for the 25-23 win. Junior Jada Drees delivered in key moments when she found the open court on a hit (19-18) and turned away the Raiders with a block (22-19).
The Raiders pulled within 24-23 on Sherman's hard spike, but dropped the set when a Raiders' serve went long.
"Sherman has grown a lot from her freshman to sophomore year. A lot more confident," Watkins said. "I really think she's someone to stand out in the league this year and years going forward. She has a bright future."
The third set featured similar drama. It was tied 15-15 before Russia took off on a 7-1 run, highlighted by four Sherman spikes and a block. Russia led 24-18 before Fort Loramie rallied to hold off four set points. The Raiders finally put the set away on Ashley Scott's hit that landed just inside the sideline for the 25-22 win.
"Positivity. Keeping our heads up and keep pushing," Ashley Scott said of the key to Thursday's win. "(There's frustration) at points but that's always what's going to happen in a game. You have to dig out of it."
In fourth and decisive set, Russia scored the first three points and never trailed. The Raiders never led by more than four points until going up 14-9. The lead dipped back down to three (15-12) before the Raiders put the finishing touches on the victory. They led 20-14 and extended it to 23-14 on an ace, a block from Borchers and Miah Monnin and a  Carley Scott winner.
The Raiders claimed the match 25-17 when a Fort Loramie hit sailed past the back line.
"I think it's a really great statement. They went to state last year," Kendall Monnin said. "I think it shows how much potential our team does have if we're playing to our max."
The loss was the first for Fort Loramie after beating St. Henry and Minster in three sets.
"One of the things I'm most frustrated with is our block tonight," Fort Loramie coach John Rodgers said. "We're much better blockers than that. I don't know exactly what we were looking at or thinking for a while. We were making adjustments and then the adjustments weren't made. That's certainly going to be addressed (Friday) in practice and all of next week and probably the next half of the season."
The Redskins received strong and powerful play from Hoelscher, Drees and senior Jadyn Puthoff.
"Kenzi, everybody knows Kenzi. What she gave me should have been enough for the team to win," Rodgers said. "Jayden … I thought she did some good things tonight. She's such a gamer. I think she's learning as she goes. Last year she was a serving specialist for us and did a fantastic job. Now she has to learn to play more. She's improving. I have total confidence in her. It's just going to take time as the season goes on."
Fort Loramie played without junior outside hitter Ava Sholtis, who suffered a knee injury against St. Henry.
"The players on the floor still have to step up," Rodgers said. "You don't miss 13 serves and beat a team like Russia. It's just not going to happen. Russia is too good. They're too solid with what they do. I thought we did a lot of really good things when we served tough. We just missed too