They've played 135 times, overall, and Troy leads the series by a scant three games (66-63-6).  But that doesn't begin to tell the story of how much this game means…even if it's played this year before anyone knows, or appreciates it.
By Andy Anders, for Press Pros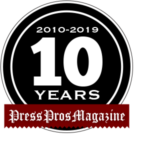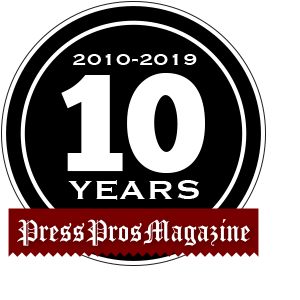 Troy and Piqua have met more times than any two teams in the state of Ohio — that's high school, college or pro.
First squaring off in 1899, the Trojans and Indians have met every year since 1911, through war, weather or disease, without fail.
It's hard to conceive of a better way to welcome football back to the Miami Valley League this weekend. And the players feel more than the weight of their teammates and coaches on their backs — it's an entire community.
"When they step on the field, doesn't matter if it's Troy Memorial or at Piqua stadium, they truly are playing for the town of Troy," Troy head coach Dan Gress said.
Since 2012, the rivalry has been slated as the last game of the season for Troy and Piqua.
Friday it will open the season for both teams. Neither head coach was given an exact reason why, but Gress said it may have something to do with the unpredictable nature of COVID-19 in sports.
Several other MVL teams have had their Week 10 contests pushed to Week 1.
That doesn't change the intensity and preparation on both sides. In fact, it's accelerated the process, Piqua head coach Bill Nees said.
"That has added a whole different magnitude about it," Nees said. "Now you don't have to wait until you're playing them, you can devote a lot of time [right now] to the fact that you're gonna be playing them."
How does one filter through all the external stress that comes with a 121-year-old-rivalry?
Troy elects to lean into it, rather than downplay it.
"We play it up," Gress said. "We make it a big deal because it is a big deal. We try to hone in on that pressure and really let the boys see that it's an opportunity, versus pressure, when you get to play in this historic of a matchup."
Troy holds an ever-so-slight edge in the tilt all time, with a 66-63-6 mark notched against its most-hated opponent.
Piqua entered last season's contest a clear underdog, facing a 7-2 playoff-caliber Troy team as a 5-4 squad that missed the postseason. The Indians held their water, entering halftime tied 7-7 with the Trojans, but then-senior quarterback Brayden Siler rumbled for 204 rushing yards, and a second-half explosion led to a 35-9 Troy victory.
It marked a fourth consecutive win for the Trojans. The Indians managed just 174 yards on offense.
"[This year] we need to make sure we're playing mistake-free football," Nees said. "That's the No. 1 thing, and move the ball on offense."
For Gress, he impressed in his first season as Troy's head coach, the Piqua victory capping an 8-2 regular season — and despite four years as an assistant for the Trojans, he gained a new perspective on the rivalry.
"The pressure I felt for the town, and more importantly the pressure I felt for these boys [was greater]," Gress said. "The pressure of putting them in the best position possible to be successful on Friday night, and giving them a good shot at beating Piqua."
Siler won't be back for Troy in 2020, and gone with him is fellow 1,000-yard rusher Kevin Walters.
Gress said the team is waiting until Friday to reveal its new starting quarterback, adding that junior Evan Jones leads a deep group of sophomores, juniors and seniors in the running back competition.
Troy is confident in its rushing game regardless of who carries the ball though, Gress said, because four senior offensive linemen return up front.
On the defensive side, Jones returns as the Trojans' leading tackler alongside leading 2019 quarterback-sack-collector Alex Greene, a senior defensive lineman.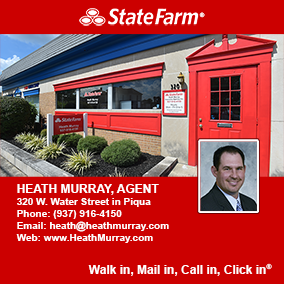 Weston Smith, who led the MVL with seven interceptions in 2019, is gone, but enough talent returns from the conference's No. 4 total defense last season to keep the Trojans' opponents at bay.
"Last year I guess you could say we were more veteran on the offensive side and pretty young on the defensive side. Those roles are getting reversed this year," Gress said.
Year two under the guidance of defensive coordinator Jason Manson should also have the Trojans playing faster, more confident football on that side of the ball, Gress added.
Piqua produced 83 percent of its yardage on the ground in 2019. It gathered over 2,000 team rushing yards in total, with a by-committee approach that featured five backs over 220 yards on the season.
Senior running back Caron Coleman returns as chairman of that committee, gathering 767 yards at a 6.4 yards-per-carry clip last year. He added 12 rushing touchdowns.
Nees said that the Indians will "ride the hot hand" at running back, whether that's Coleman or one of the three other backs that are returning from 2019, adding he does expect Coleman's workload to increase.
Possibly the biggest return for the Indians, however, is on the defensive side of the ball. Defensive lineman Jerell Lewis tied for the conference lead with 9.5 sacks in 2019, and is back for his final go-round in 2020.
"He's a great player, and he's able to make a lot of plays," Nees said. "Along with his playing ability it's also his leadership. I think that's gonna be one of the big keys for him this year."
Lewis has stood out as a vocal leader for Piqua since his sophomore season, Nees said.
One thing is for certain — there will be plenty of intensity to open the MVL season Friday.
Gress said two factors will determine the outcome.
"No. 1, the team that earns it throughout the week, the team that prepares in practice, and what goes on after practice," Gress said. "And No. 2, the most physical team. Every year, the Troy-Piqua game, the most physical team wins. No matter what the records are, no matter who's playing, the most physical team wins each year."
Troy and Piqua kick off in Piqua at 7 p.m. Friday.