One of the most popular voice in modern country music history continues to make a 'life' comeback after a debilitating stroke.  And while he'll never sing again, Randy Travis' best songs will live forever.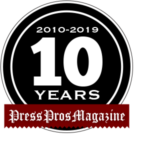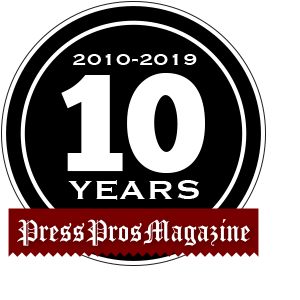 Without question that deep baritone voice of country legend Randy Travis is one of the most recognizable in the world.  And as we like to highlight on these not-so-regular Press Pros features about great music and music makers, it's a sound that came to an end much to soon…and much to tragically.
To make the statement more poignantly, I like music. Not noise…not rap…not hip-hop…but music. I like lyricists, whether it be popular, blues, country, or classic. Their songs remind me of good times growing up. Of guys I hung out with and old girl friends that I still pine for occasionally and wonder about their whereabouts. Long car trips during my years in minor league baseball…and songs that just made you feel better about the times and people you once loved and miss.  Travis was that kind of artist/ musician!
Born Randy Traywick, on May 4, 1959, in Marshville, North Carolina, he was encouraged to pursue his obvious musical talent by his father.  And by age eight he had mastered the guitar enough to sing solos for the local Church of Christ choir.
But in 1975 Travis found real recognition after winning a talent contest in Charlotte, North Carolina.  It landed him a job at a local night club where he also served as a cook.  But he also found himself on the wrong side of the law regularly for various offenses that were egregious enough for a judge to tell him, "If I ever see you in this court again you're going to jail for a very long time."
You know the rest of the story.  Travis changed his last name to Travis, in honor of his music idol, Merle Travis, went to Nashville, instead, where he at first was told his voice was "too country".  He struggled – really struggled – to get his break until he married his then manager, Elizabeth Hatcher, who had discovered him back in North Carolina.  Doors started to open.
And when he made it, he REALLY made it, releasing one hit after another for Warner Brothers Records – On The Other Hand, Forever And Ever Amen, and an old Brook Benton/Clyde Otis song, entitled It's Just A Matter Of Time. Thirty years after Benton had made it a hit, and on the anniversary of Benton's untimely death in 1988, Travis covered with his own version in 1989.
And while others claim their own Travis favorite for one reason or another, almost everyone agrees that no one before, or after, has ever done It's Just A Matter Of Time better.
The video embedded shows Travis at his best – the voice, that country confidence and swagger of an artist at the top of his game, and before the eventual days of struggles with alcohol, depression, and the medical issues that brought about the end of his career.  But listen to that voice.  Only he and Brook Benton have ever covered the low notes on this song with such definition and accuracy.  And appreciate the strings in the background – the arrangement – like an overtone that cradles the character of the Travis tone.
He's still living in Texas, recovering, and remarried in 2015.  He now makes limited personal appearances, where he shares his story with a weakened voice, but a spirit as strong as ever, one that reminds that once upon a time…A Matter Of Time…there's was no one better, or more popular than Randy Travis.
And for his many fans…nothing about that has changed!