The state-acclaimed New Bremen Cardinals took down highly respected Russia in straights sets on Tuesday, only to leave 'both' coaches wishing for more.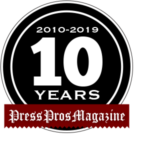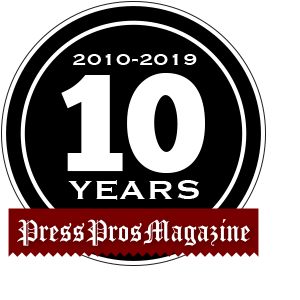 New Bremen, OH –  Russia volleyball coach Aaron Watkins was not happy following Tuesday's straight-set loss to defending Division IV champion New Bremen.  And he was not without reason.
Watkins has a highly-respected and talented team, one that was a regional semi-finalist a year ago while playing as many as five freshmen.  But Tuesday the Raiders tied a couple of times in the second game of the match, but never led, otherwise…falling 25-18, 25-21, and 25-12.
The closest they came to actually winning a game was in the second, when they fell behind, came back to tie at 12-12 and 17-17…but could never get over the hump.
New Bremen was that good, one would presume – impressive for the fact that it was their first match of the season, while Russia opened last Saturday with a win over Covington.  And indeed, they played with the verve and confidence of a team that knew it was a state champion, but hardly satisfied;  because…they also played like a team hungry for more.
They served well.  They had 36 kills for the match.  At times they passed, and blocked, and did those things that distinguish good teams from great teams.  And such was the difference.  New Bremen was a great team Tuesday.  Russia was a good team.
But yet, like Watkins, New Bremen coach Diana Kramer was not happy when she pulled down her Corona mask to talk about the win afterwards – a win over a local team projected to be one of the top teams in southwest Ohio.  Projected, in fact, to be one of the top ten teams in the state of Ohio before the year is over.
"Too many mistakes,"  Kramer fumed, the first to tell you that she'd like to be perfect on opening night…and improve steadily thereafter.
"I mean, we did some things well and we played OK in spurts.  But I would have liked for us to have been better.  I just don't think we played very well tonight.  I don't know if we lost focus, but we just had too many errors."
Looking at her scout sheet, she started counting them out.
"We had 33 errors in three games.  For ever kill I felt like we had an error – something that we need to improve.  I thought Diana Heitkamp served a great match, and overall I thought we served well throughout. We had a pretty balanced attack.  But the errors!  I don't know if it was the setters or the hitters.  I'll know when I watch the film.  But we have to clean up a lot of things, from start to finish."
This, now, on opening night!
It was a balanced attack, as the Cardinals spread their impact across their lineup.  Diana Heitkamp had 10 aces serving, along with 15 digs.  Josie Reinhart had 10 kills.  Claire Pape had 8 kills and 5 blocks.  Eli Tangeman had 8 kills.  Chloe Bornhorst had 20 assists.  You get the picture.
But despite her displeasure, Kramer was forced to smile over the subject of serving, the calling card of the two-time state champions – aggresssive, hard-to-handle, and nerve-wracking pressure on opponents off the serve.  Force the other team to receive serve and get into the system of their offense.  And the better you serve, the tougher it is to do that.  Watkins credited Bremen's serving as being the difference in the match.
"I thought we played pretty well for large parts of the three sets,"  he said, after a 30-minute-long meeting with his team in the post-game locker room.
"We were swimming upstream all night, because their serving is phenomenal.  We scrimmaged them last week and they served us off the court.  We didn't handle it well then and we should have known what to expect tonight.  When we get into system I think we'll be a tough team to beat, but we've got to get in system…and not wait until we're down 6-0.   They made it tough tonight.
"It's early, and we'll figure it out.  But credit them.  They're the #1 team in the state and we have a tough week with Loramie coming up on Thursday.  We've got to come back tomorrow, have a good practice, and be ready to go."
And here's how well Diana Kramer knows her team…and volleyball.  When she checked the actual stats for the game her guess over kills versus errors was almost perfect – 36 kills, and 33 errors.
"We served well, but we served better in some rotations than others,"  she lamented.  "We want to score points in ALL six rotations, just not three.  Once we get all six going we'll be really, really good."
But again…it was opening night.  And is patience not a virtue?  Is everyone not subject to room for improvement?
"I think we saw some signs of greatness tonight, but too many things that we need to fix.  I mean…I want to be really, really good and play that way every day.  So the expectation is no different just because it's opening night.  The girls know that, and that keeps them hungry.  That's going to help make us better."
They get three whacks at perfection, out of league (Celina, Columbus Grove, and Wapakoneta), before conference plays starts on September 3, against Minster.
And as the lights went out in the gym Tuesday, Kramer was still pacing, looking at the numbers, and sweating those imperfect details – thinking about how to raise her own standard.
Great, you see…was not good enough!