The trick is finding a way to work the system, on and off the field.  Newton figured it out off the field Monday, but lost their season opener in soccer to Dayton Christian.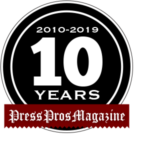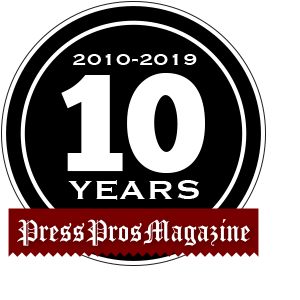 Pleasant Hill, OH – The recent state protocols for fall sports states that attendance at any event is to be limited to approximately 15% of your facility's capacity.  Newton athletic director Gavin Spitler went to work .
"On some nights we have about 500 people show up for a soccer game,"  he said prior to Monday's season opener with Dayton Christian.  "But if we limit it to 15% we'll end up with about 75 people."
So, like any good math teacher, he worked the numbers, increasing the seating capacity at Newton's soccer complex Monday by moving in every set of portable bleachers in the district…probably an extra 200 seats.  Let the games begin, if you will.
Spitler did his part, sure enough.  But soccer coach Jeff Armentrout and the Indians needed a lot more than 200 extra seats, falling to a more physical, faster, and better Dayton Christian team, 7-2.  For what it's worth (and it's worth plenty), Dayton Christian played in the D-III state finals just two years prior, and it showed.  They were quicker, they anticipated Newton's every move, they seemed to get every 50-50 ball, and they simply wore down Newton, scoring three times in the first half, and four times in the second.
"We actually struggled a little bit last year,"  said DC coach Paul Holliday.  "We were 8-9-1 after being in the state finals the year before, so this year we have a lot of juniors that played big minutes for us last year.  And, we've got some seniors healthy now that weren't healthy last year.
"This was our first game, and with no scrimmages it was really good to see us come out and play this well.  I'm proud of the guys because of how we played defense.  But now we have to build off this.  Our schedule just gets harder, and harder, and harder."
Dayton Christian scored at will, it seemed, and seemed to play about 60 of the game's 80 minutes in Newton's end.  Micah Blake scored at 27:46 of the first half to open things.  Then teammate Jake Deason added on twenty one minutes later to make it 2-0.  Misplaying a ball badly at midfield, Newton gave up a running start goal by DC's Nathaniel Geiss at 4:19 before halftime and the Indians had to brood over a 3-0 deficit during the intermission.
They came out better in the second half – Newton did – Alexander Hild scoring on a breakout at 31:38 to make it 3-1;  but DC 's Geiss added his second goal of the game just two minutes later to extend the lead to 4-1…and pretty much shut out the lights on the visibly tiring Indians.  DC would add three more before it was over, including a pair of scores by Brady Woodall.
Newton's Dylan Huber, who had a fine game, overall,  added a second score with 7:10 remaining to make the deficit somewhat more respectable by game's end.
Dayton Christian finished with 11 shots on goal, while limiting Newton to just 6.
"We're going to be a lot better than this,"  said Armentrout, afterwards.  "Normally we would have had about 14 scrimmages in by the time we played our opening game.  This year [because of the Covid virus] we had no scrimmages.  So we come out and hit these guys cold.  And they were better.
"We got a pretty good look at how a physical soccer team plays, and it was the first chance to play someone other than ourselves after two months of workouts.
"The physicality kind of shook our guys up a bit, we regrouped a little bit at halftime and came out stronger in the second half…but they added one right after we scored and the attitude kinda' crashed at that point.  They were a better soccer team that we were tonight.  They did everything better."
As it turned out Spitler didn't need the extra seats.  By actual head count there were about 80 people in the stands, and now the question…what to do with all those bleachers?
If they play better next time out they might come in handy.  Baseball, softball, and track won't need them until spring.  Off the field, they've got the math down.
On the field…well, they're going to get better.  The games have begun!