Covington and Versailles were two teams that put together a Friday football scrimmage on short notice.  But other coaches aren't so sure this week's stipulations on Covid safety and crowd management leave much to anticipate for fall sports down down the road.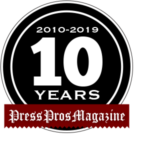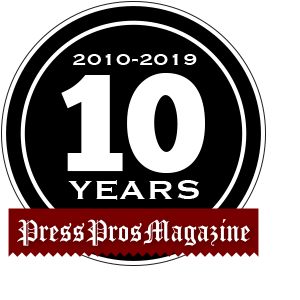 So, who gets the tickets….?
After a six-month wait, the on-again, off-again, the incessant press conferences, scary statistics, and schools left dangling until the eleventh hour by Mike DeWine, area football teams (some of them, at least) finally got to put on pads and hit someone Friday night…a prelude to an official opening of football next Friday night, and one that some say they have their doubts about it actually happening.
"They've messed this up so bad, at this point I wouldn't guess on what to expect by the time next Friday gets here," said a coach from central Ohio Friday, requesting not to be named.
"You get fed up,"  he added.  "Did you hear the Governor Tuesday?  No one knows what to do, what to say, so they leave it to the schools to make it work.  Then they send out these twelve pages of rules to follow – how you have to do it. It's impossible.  If a dog pees on a tire you have to sanitize the whole bus.  The only good thing is…when we get there next Friday – if we get there – we're going to hit someone.  Beyond that, I don't know.  I can't see how this is gonna' work."
Covington's Ty Cates and Versailles' Ryan Jones feel his pain.  They know something about the angst – of waiting, wondering, watching, and trying to put their kids in the best possible situation of not only playing football, but doing it with what must feel like having one hand tied behind your back.

"But at least we get to try…we get to play,"  said Cates Thursday afternoon after his Buccaneers finished their final practice before a hastily-scheduled Friday scrimmage, the two teams' only tune-up before next Friday's official opener.
"There's a lot of stuff to go through," he added.  "Each player gets two tickets for their parents, or you get 15% of capacity for attendance.  And the administration gave me the tickets for the scrimmage and said to decide on who gets them."
The state's handling of the Covid situation has everyone climbing the walls, or in Cates' case…trying to climb the fences.
"We had a midnight hit practice and there was no one allowed in the stadium,"  said Cates.   We had the gates locked, and people standing outside, and some were trying to climb over the fence.  I had to go tell them, 'Please don't climb over because if you do you break the rules and we might not get to play at all.'"
But Cates and Jones did finally get to play some scrimmage football Friday, albeit hardly what either had hoped.  This was supposed to be the final scrimmage – the hot scrimmage before the games that count.  As it turned out, Versailles was the one who came out red hot, looking like they didn't need the extra time.
Covington…was another story.  The Buccs struggled on both sides of the ball, looking for combinations that worked while giving up far too many yards on the ground to a Versailles team with a solid returning core.  The Tigers shut them out, 6-0, scoring five times on offense and once on a 42-yard interception return by sophomore Max Gehret.
"The next time you see us we'll be better than this,"  Covington coach Ty Cates promised the scant group of parents and partisan onlookers as they left Hole Field.
Youth, you see, and inexperience, is a terrible combination if you're trying to play football.  And that's exactly how Covington will have to play for the foreseeable future, having graduated sixteen seniors from a regional final team in 2019 that finished 10-3.
"We're pretty young, they've got a lot of returning starters, but we make no excuses,"  said Cates.  "They just outplayed us tonight.  We've got a lot to work on, and now we know where we are.  That's what nights like this are for.  Now we know how much work we have to do to become what we want to be."
Big plays killed Covington – a long touchdown run by Versailles quarterback Carson Bay, a pair of long runs by sophomore running back Max Gehret (one for a touchdown), and generally, yards and first downs by Versailles whenever they needed them.
Turnovers hurt, too.  A pair of interceptions snuffed out Buccaneer possessions, and a mishandled handoff that Versailles plopped on deep in Covington territory that led to the Tigers' fifth score of the night.
"And missed tackles,"  added Cates.  "How many tackles did we miss tonight?  How many dropped passes, misses blocks?  We just have to clean up those things.  The good thing is…all those things can be cleaned up.  I'm glad we got this scrimmage.  It showed us who we are.  Now we'll see how we respond."
On the other side of the score Versailles coach Ryan Jones, masked such that only his eyes were visible, appeared to be pleased with what his team showed.  At least he sounded like he was.  He might have been smiling…but no one could tell.
"I was happy with our effort, and I've been pleased with our effort all summer,"  he said.  "We've had to make a lot of changes, as a lot of teams have, but it hasn't slowed us down.  We had to get better, change things, and we had to get better as a coaching staff.  Despite everything we've been through, I think it was one of the best pre-seasons I've ever had."
He liked the big plays (220 rushing yards), and he liked the big-play potential from numerous players, all of which portends helping to flip last year's 3-7 record.  None played better Friday than junior quarterback Carson Bay.
"Yeah, Carson's worked hard during the off-season and he deserves this opportunity,"  added Jones.  "He's a good, smart kid, he gets guys in the right positions and he makes good decisions.  He's physical, he's tough, and he's got a good arm.  We're expecting good things from him this year."
He had to have liked the play of his offensive line, dominating to the point of pushing Covington off the line of scrimmage to spring those long runs by Bay, Max Gehret, and others.
"Well, I did like that, but you're never sure what you have until you see the films,"  said Jones.  "But on first impression I was pretty happy with what we did inside the box – on both sides of the ball.  We've changed a lot of things from last year and we have a lot of work to do between now and next week (Anna)."
And depth.  For two years now people have said that Versailles was on the cusp of another cycle of quality athletes.  Friday night it showed.  Not only did the Tigers benefit from big plays, they showed a number of big-play candidates.
"We've got good talent at the skill positions.  We've got some speed and we've got a couple of Gehrets (cousins Max and Titus).  The more Gehrets the better, I always say.  It's good.  We've got some guys who're hungry to play and we've got some guys who can bust a small run into a big run.  We need to get the ball into their hands.  If we do we can make some big, explosive plays."
Like coaches in other areas of Ohio, it's been a hard summer – unpredictable and at times disheartening.  Jones praised his staff for its commitment – his players for their faith in the program and their coaches – and his administration for doing everything in its power to make Friday's scrimmage came off as planned, even with just two days of planning.
He, like Ty Cates, knows that no one is promised six games, even though that's the plan sanctioned by the state.  In a time of unpredictability, no one even takes next Friday for granted.
"It's been tough, but we just focus on one day at a time,"  he concluded.  "[If] you make long-term plans and they're bound to change.  Who knows what the season might turn out to be, but I know what today's practice is going to be.  That's all we can do."
And next week's opener is even more significant because of that.  Anna's the defending state champion, but Jones, like others, knows that it could be one, and done, in terms of the season.  Take nothing for granted.
"That's true.  You never know,"  he smiled.  "You have to treat every game now like it's your last.  Anna's a good opponent, they're physical, well-coached, and it'll be quite a challenge.  The boys are looking forward to it, chomping at the bit.  They want to play anybody right now."
Because nobody knows how many games they might play.
Or…who gets tickets to watch.