Behind a dominating performance by senior Kenzie Hoelscher, and a hold-your-breath moment from junior Ava Sholtis, the Fort Loramie Redskins left little doubt about their travel plans to Fairborn (and the Finals), come November.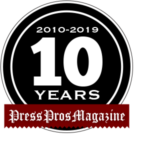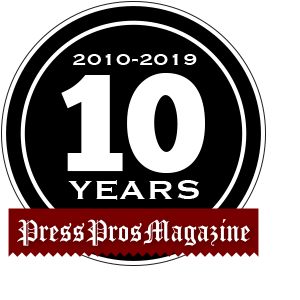 St. Henry, OH –  Yes, the Fort Loramie Redskins are a veteran team, the reigning runners-up in Division IV from last year's state tournament…and St. Henry, a team ranked #1 at points of the 2019 season, is a young and retooling concern in 2020.
But that said, St. Hank coach Tricia Rosenbeck allows little or nothing for the process of rebuilding.  She expects to win every time out, she prepares accordingly, and that's all any St. Henry volleyball player knows.  "You play to win the game", Minnesota Vikings coach Dennis Green is famous for saying.
And Saturday Loramie was well aware of the risk of playing St. Henry…at St. Henry!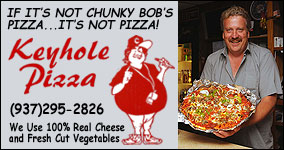 That said, they left little doubt, and showed no mercy – veterans vs. youth in 'Skins vs. 'Skins' – taking down St. Henry in straight sets, 25-17…25-15…and 25-18 before a proportionalized crowd of partisans who suffered through their own breath to watch.  Everyone wore a mask, indeed, but there was no masking the fact that Fort Loramie, returning all but four from last year's almost champions, aims for the title to go through them this year, regardless of who wins.  And they'd just as rather it be them!
This is a different Loramie team, despite many of the same names wearing the same numbers – bigger, stronger, and mentally tougher, given last year's experience.
"I put out the challenge this year that we had to be bigger and stronger,"  said coach John Rodgers.  "I felt that was something that hurt us in the state tournament last year.  New Bremen was stronger than us.  So this summer I told them that I wanted every player to be capable of doing 25 pushups…and of doing 100 situps in a four-minute period.  The seniors were the first to meet the challenge."
It showed Saturday, the bigger, stronger part…that and there's no mistaking that Rodgers' team is built from the top down.  Findlay University recruit Kenzie Hoelscher leads the way, compiling 17 kills in the match while showing that she has every other tool in the box, as well.
Loramie jumped out to a quick 4-0 lead in the first set, only to have St. Henry answer with ten unanswered points to take their own 10-4 lead.  But Hoelscher ignited her team and a run of their own from the service line, her blistering serve helping Loramie to an 8-1 run to retake the lead…and one they would not relinquish on the way to a 25-15 win and an eventual sweep of the match.
"She wants that role,"  said Rodgers afterwards.  "And I don't think it's a secret that people who play us will see a heavy dose of Kenzie Hoelscher this year."
But that opening-game win came with an anxious moment, as junior Ava Sholtis, whom Rodgers regards with as much, and a different respect as he does Hoelscher for her skills and leadership qualities, went down awkwardly with an apparent knee injury.  She had to be helped from the court and never returned.  But by match's end she was walking on it, and apparently without hindrance.  Her status, according to Rodgers, was day to day.

Hoelscher and company took up the challenge of St. Henry, and that of playing without one of their top guns.
"I think the girls were shook when Ava went down,"  said Rodgers.  "They had to get their wits back about them and that showed how resilient they are.  They're cut from a different mold than teams I've had in the past.  They went out and played for Ava.  They looked for a cause, and they got it.  Ava was moving comfortably by the end of the match, and it looks good for her right now."
They played with brilliance at times, and at other times they played with grit…because they had to.  St. Henry, playing on pride as much as skill, left them no choice.
"We knew coming in today that Loramie would be one of the best teams in Division IV,"  said Tricia Rosenbeck.  "And we had girls playing their first varsity match today.  Still, I hate to lose, and I told the girls that we played well enough to not get our butts kicked, basically.  We had some good moments, and we had moments when we were very inconsistent,   and you have that with young teams.  I'm upset that we lost, but it will get better.  We will grow from this and get better.
"Kenzie Hoelscher is just their go-to person,"  added Rosenbeck in respect for the Loramie senior.  "She's one of the best – heck of an athlete, she has the whole game, she hits from both the front and back row, and she's a leader.  She's been there and done it all for them.  She's been playing forever."
Rosenbeck's team is one featuring a spate of sophomores and juniors, including junior captain Brianna Siefring who was conspicuous throughout the match for her willingness to challenge at the net and work hard on the back row.  And to play on Rosenbeck's words, behind Siefring, Claire Wendel, and Ella Delzeith (their three captains) the Redskins will not only improve, but be in the middle of the MAC race with Fort Recovery, Marion, New Bremen, Coldwater, and Versailles.
But for Rodgers and his Redskins (from the Shelby County League) their intent is to run a race of their own – back to Fairborn – and to build upon their new-found strength from those pushups and situps and the emotional strength they derived from last year's Finals' disappointment.
"This year it's about leadership with this group, starting with Kenzie,"  adds Rodgers.  "She was coming off a back injury last year.  Now she's healthy, and she's taking ownership of herself, and the responsibility that comes with being a senior…holding yourself and your teammates accountable.
"I thought we were efficient today, I thought our serve was pretty strong today…we hit areas we needed to hit.  I told the girls I was proud of them.  We have a lot to work on, and we're not as efficient as we need to be yet, but for a first match of the year, against a team like St. Henry…I was real proud of them."
And of course 'serve' in Saturday's sense comes with a double entendre – two interpretations.  Fort Loramie served notice, and early, to the rest of Division IV.  They're stronger this year – better.
And the road to Fairborn – the next cause – goes through them.