Lack of practice reps, scrimmages, make area football anyone's guess in 2020.  Now we really do find out…if any kind of football is better than no football at all.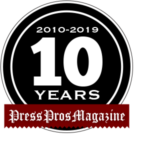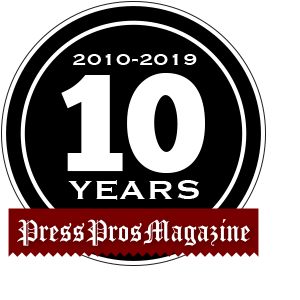 More than two decades ago Paul Daugherty, the acclaimed columnist for the Cincinnati Enquirer, made a statement in a radio interview that gave me a different vision of the National Football League.
Hosting the Friday night Fifth Quarter Show on WPTW, I asked Daugherty if he ever got frustrated with how bad Bengals football was at that time, and would continue to be through the coaching tenures of David Shula, Dick LeBeau, and Bruce Coslet.  Between them, they won 52 games and lost 144 in a span of thirteen seasons.
Said Daugherty, "I guess so, but bad NFL football is better than no NFL football at all."
Fast forward now to 2020, and forget about the Bengals and the NFL.  Focus, rather, on the unique and unchartered waters of this coming Ohio High School football season that debuts one week from tomorrow night.  And consider….
A spring and summer of uncertainty about playing at all, due to the Covid pandemic…..
A lack of decisiveness on the part of the health officials and the governor's office on how to proceed…..
Conflicting data on whether it's even safe to proceed…..
The fear of parents and playing 'germ-era' football, and uncertainty that comes with making a decision – like that first date when your teenager gets his or her driver's license…..
The frustration of coaches who have to prepare a team without benefit of scrimmages – no dress rehearsal – let alone adequate practice time…..
Literally, who knows what to expect next week, come Friday? 
And worse, not every area team even plays next Friday due to the shuffling of schedules to accommodate a conference-only slate of games – hopefully six.
Usually by this time I've made the rounds to area schools to observe at bit, talk with coaches, watch some seven-on-sevens.
Usually by this time you can Google a team and see their roster on Max Preps.
Usually by the time…you can type in www.joeeitel.com and see teams and the complete schedule for every team, ever division, every conference in the state.  Usually…but not this year.  No one knows much about anything – or anyone – this year.
"Our kids have done the best they can.  They've worked really hard, given the circumstances,"  Tipp City coach Matt Burgbacher said this week, responding to Mike DeWine's late, yet anticipated address on Tuesday that fall contact sports would be allowed to proceed.
"At this point I don't know if we can get a scrimmage,"  added Burgbacher, his voice tinged with frustration.  "But hey, that's OK.  What we need is practice time, anyway.  We need to practice."
Luckily (if there is such a thing as luck), Burgbacher opens at home next Friday night against a familiar opponent, Vandalia Butler, and how the Aviators finished in 2019 is Burgbacher's only scouting report.
"I know they had a lot of injuries at the end of the season and they played a lot of young kids,"  he said.  "I assume those kids are older and healthy now."
At Covington coach Ty Cates is trying to reboot after a 10-3 season and a trip to the regional final in 2019.  Without traditional pre-season teaching opportunities against the likes of Milton Union and Anna, he prepares to play a challenging first four weeks against the likes of Bethel, Miami East, Twin Valley South, and Fort Loramie.
"Really, we're just happy to get to play,"  Cates said a month ago.  "No one knew whether we would back in June.  We always tell the kids that we can only control what we can control."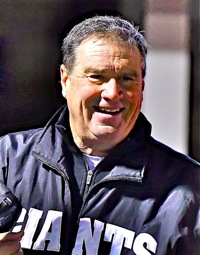 Likewise at state champion Marion Local, where Tim Goodwin watched his team in an inter-squad scrimmage last Friday, he could only shrug his shoulders at the circumstances of having no pre-season rehearsal other than his own team…no margin for correction before facing MAC rival Fort Recovery next Friday.
"It won't be easy,"  said Goodwin.  "They've got their quarterback back, he's very good, and they have a dynamic player at wide receiver.  And we don't even have everyone in uniform yet."
The Friday Night Pick's page on Press Pros will be anything but routine.  Like Burgbacher, Cates, and Goodwin, we have nothing to go on, either.  Thank God that Max Preps has yet to take down last year's rosters…and that Joe Eitel has that wonderful archive of records and rankings from previous years.  History, for this week, is all any of us have…and that rousing vote of 'go get 'em' Tuesday from the governor.
Everything else…is a hunch.  Kinda' like watching the Bengals.