What to expect when the fall sports season debuts this weekend?  Well don't expect a concession to the stress of playing under a cloud.  Rather, expect business as usual…with a side order of expectation, and masks!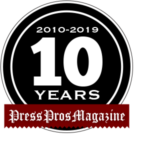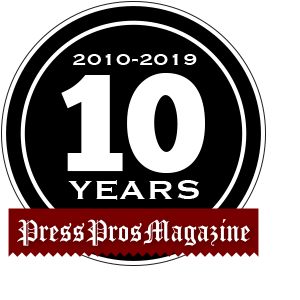 I heard it…you've heard it in recent days.  "Who knows what to expect?" – when those high school teams so fortunate to play tee it up this weekend in volleyball…and next weekend in football.
Trust it, they'll be the envy of many in Columbus and Cleveland, who have already bowed to an opponent not wearing spandex, helmets and pads.  They'd like to be playing, period, but that option was suspended weeks ago (in some cases) at the height of fear over a second wave of the Coronavirus.  Better to be cautious, administrators claimed, including the Big Ten Conference.  We don't have enough scouting on this opponent – a play on words, and intent.
But locally, they know exactly what to expect in Coldwater following the governor's announcement Tuesday – in New Bremen, Russia, Fort Loramie, Anna, and St. Henry – in schools that are members of the Midwest Athletic Conference and the Shelby County League.
They know exactly what to expect at Troy High School, where the Trojans prepare to play the familiar menu of Butler, Tipp, Sidney, and Piqua.
They know exactly what to expect in 'suburban' Toledo, where the Ottawa Hills Bears are preparing for fall football under former Piqua grad Chris Hardman.
And they pretty much know what to expect at the other end of the state, at Symmes Valley, where the Vikings are prepared to wage whatever they wage on fellow members of the Southern Ohio Conference.
What to expect…is business as usual, or in this case, 'unusual'.  The routine, competition, expectation and opportunity…those are the bywords of this week and next, even in the face of a pandemic, an opponent, as one coach mentioned last week, "that we have no scouting report on…just what we see on TV."
Volleyball opens this weekend, with a multi-school 'debut' at Coldwater on Saturday, and the Division IV champion New Bremen Cardinals open next Tuesday with neighbor rival, and regional semi-finalist from a year ago, Russia.
"We just want to play,"  said Cardinals' coach Diana Kramer last week.  No hyperbole, no conditions, no concessions…"We just want to play."
At an inter-squad scrimmage last Friday, the reigning Division VII football champ Marion Local went through its routine as if Coldwater was sitting on a bus out in the parking lot.  Afterwards, coach Tim Goodwin talked football – numbers, schedule, bumps and bruises – but never once brought up the topic of Covid.
At Ottawa Hills this week, Chris Hardman spoke with tacit immunity regarding any kind of cloud that hung over his team, the school, and the revised schedule format for 2020 football.
"Our kids are excited to play,"  said Hardman.  "We're all waiting to hear what the Governor has to say, and this year is going to be different with everyone eligible for the playoffs.  Our kids are excited over the opportunity.  It's business as usual, just a little different."
In Troy athletic director Dave Palmer echoed Hardman.
"I think in our little part of the state there's a feeling of insulation from what they're going through in the bigger cities,"  said Palmer.  "Obviously the kids know that Dayton Public Schools have pulled the plug on fall sports;  and I think that would have bigger impact if it were Piqua or Sidney in our league.  But otherwise it's pretty much business as usual.  And I think there's probably a bit of heightened appreciation for the chance to play."
Surprised?
Disappointed?
Concerned?
You shouldn't be.  Talk to people in and about Mercer, Auglaize, and Shelby counties and you'll pretty much get the same response.  They've always thrived on expectation, hard work, and reward.  It would have been heartening if Mike DeWine had highlighted those qualities in his Tuesday address where he said it was OK to play.  Instead, he almost sounded apologetic, unsure – hoping for the best outcome possible.
And that's how it'll go down in Anna, Russia, Loramie, Versailles, Coldwater, Fort Recovery and in those schools up and down I-75 that comprise the Miami Valley League – the best possible outcome.  These are schools accustomed to focusing on the opportunity at hand, and welcome it.
"From an ex-coach and administrator I can tell you that kids need structure, and they need positive activities like sports,"  says former Covington athletic director Roger Craft.  Craft will serve as commissioner of the newly-revised Three Rivers Conference next year (2021).
"I can tell you that there's a whole lot of teaching that goes on between 3 pm and 5:30 pm, and when kids go home for the day, whether it's in the weight room, on the field, or in the gym.  If they don't have that there's a lot of other activities they can find that aren't such good options."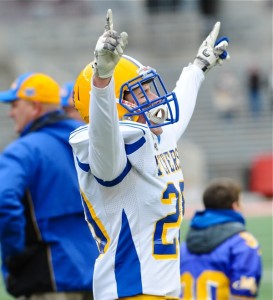 Hence, business as usual in those afore-mentioned districts, and dozens like them.  The expectations have never changed, nor has the structure and the work.  The rewards in conferences like the MAC and the Shelby County League speak for themselves.  In other parts, no one expects anything more than competition as it was intended, without distraction once the lights go on.
"This has not been the usual summer,"  says Milton-Union football coach Bret Pearce.  "The kids have worked hard and done everything possible to stay safe.  But two minutes into the first quarter [opening night] it'll be like it always is."
DeWine, himself, sounded as if he was wasn't so confident of the game plan.  It took him a good thirty minutes to say…we're going to play.  He should have called Chris Hardman, Tim Goodwin, Dave Palmer, Roger Craft, and Bret Pearce.  They've been ready since June, and knowledgeable of the new opponent's stats.
And in a year where there will be just one scrimmage (next Friday), they'll rely on their experience and instincts – on expectation, work, and reward.
Business as usual, or 'unusual'.  It probably won't make a difference.