The Buckeyes' junior quarterback began a petition drive to get Big Ten presidents and conference president Kevin Warren to have second thoughts on postponing the season until January, at the earliest.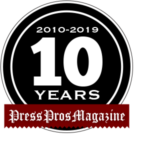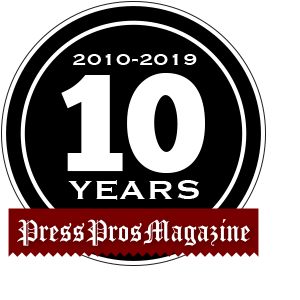 Columbus – The Heisman Trophy statue is of an old-school player stiff-arming a potential tackler on his way to the end zone for more glory. We take it the guy was able to score six.
At least one of the many items on Justin Fields' checklist for Ohio State's 2020 season was to win college football's most important award, along with a national championship. The early line was that he was on the short list of candidates before taking a snap from center.
But twelve of the Big Ten's fourteen university presidents – Iowa and Nebraska were the holdouts – voted last week to squash any chance the conference had of playing in the fall with the spread of COVID-19, largely due to the public's nonchalant attitude toward fighting the virus.
Buckeyes athletic director Gene Smith put out a statement that the university would not pursue the subject any further, and with coach Ryan Day would begin a push for an eight-game winter or spring schedule.
Fields, though, has not taken no for an answer. He started a petition drive on MoveOn.Org to give the presidents and first-year commissioner something to think about.
On Monday, the Big Ten offered "no comment at this time.'' As of 4 p.m. Eastern Standard Time, there were 250,000 signatures on the petition.
"I think if the SEC, ACC and Big 12 all feel like we can have a season safely, I think we can do the same thing in the Big Ten," Fields said on ESPN Radio. "I honestly believe all the coaches and all the parents, players want us to play, and they all feel safe with the guidelines Ohio State has set."
Fields, a junior quarterback, doesn't have to go through this much toil to keep his college career going. He is projected to be the second quarterback on the NFL's draft board behind Trevor Lawrence of Clemson to be taken in the first round. Some draftniks think they will be chosen first and second, overall.
In 2019, Fields showed why he was a five-star recruit by throwing for 3,273 yards and 41 touchdowns and running for 484 yards and 10 touchdowns in leading Ohio State to the Big Ten championship and 13-1 record. He transferred from Georgia after his freshman season.
The lone loss came against Clemson 29-23 in the College Football Playoff semifinals, with Fields basically playing on one leg because of a knee injury.
It was Lawrence and Fields who started college football's version of #WeWantToPlay long before the Big Ten presidents' vote. The only so-called Power 5 conferences that are scheduled to play this fall are the SEC, ACC and Big 12.
So why does Fields still want to play for a scholarship, textbooks, and room and board?
"This cause is close to my heart," Fields wrote on Twitter.
On ESPN radio, Fields expounded on his feelings.
"Really just my love for the game, my love for college football," Fields said. "And it's the love for my teammates and Ohio State. I've seen guys battle back from injuries and I've seen how hard our coaches have fought for us to play. Really just for them and my love for the game."
Day lent his support behind Fields with a tweet of his own.
"I could not be more proud of Justin Fields and I support his efforts," he wrote. "He loves Ohio State. He loves his teammates. We ask our players to be leaders and he's leading. I'm honored to coach him and this team. #FIGHT."
Fields wrote in the petition that players probably were safer within their "bubble" than in the general public because the players were tested twice weekly and had to go through great care just to work out and practice.
The NCAA was paying attention because it is studying having bubbles so the basketball season can be played.
Last week, Day said he was "terrified" what might happen with the players  being released into the general campus population. He worried that some, out of frustration, might become lax with regard to social distancing, washing hands and wearing masks.
If Rutgers coach Greg Schiano had the same feelings, his fears were realized when 30 of his players tested positive for the virus after practices were suspended for the fall.
Asked what message the petition is supposed to send, Fields said it is to give fifth-year seniors and those returning from injury a chance to play,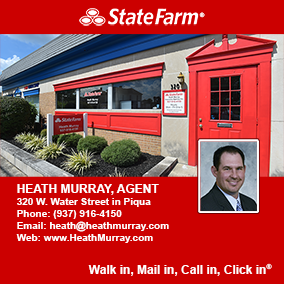 "I think that we owe it to those guys the most," he said. "I've just seen behind the scenes all the work that they've put in and how much they really care about it. And I honestly believe all the coaches and all the parents, players want us to play, and they all feel safe with the guidelines Ohio State has set."
Defensive back Benjamin St-Juste of Minnesota won't be signing the petition. He also is a big voice among college football players as a co-president of the College Athletes Unity Group. with Michigan defensive back Hunter Reynolds.
"We just have to go with what they say at this point because time was working against us and the plan was not well structured," St-Juste said.
Here is the text of the petition:
"We, the football players of the Big Ten, together with the fans and supporters of college football, request that the Big Ten Conference immediately reinstate the 2020 football season. Allow Big Ten players/teams to make their own choice as to whether they wish to play or opt out this fall season. Allow Big Ten players/teams who choose to opt out of playing a fall season to do so without penalty or repercussion.
"We want to play. We believe that safety protocols have been established and can be maintained to mitigate concerns of exposure to Covid 19. We believe that we should have the right to make decisions about what is best for our health and our future. Don't let our hard work and sacrifice be in vain. #LetUsPlay!"