There are just some things around the house that aren't to be replaced, for whatever reason.  And when 'it hit the fan' last week, I discovered again who to call…when you really want to talk to somebody – anybody.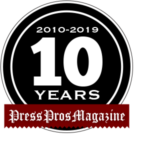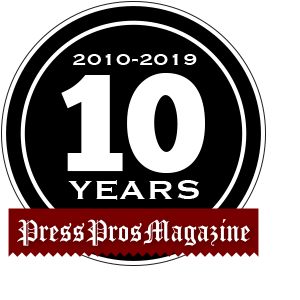 This will raise some eyebrows, because I know there aren't many (or any) out there who would write about a utility room toilet amongst their list of things untouchable…or not to be replaced.
But I have one.
It's nothing collectable, or even original. It didn't come with the house when I bought it from my parents.  It was a replacement, probably twenty years ago.
And I do remember the one it replaced – the one my dad put in when he bought the old farm house in Covington back in 1977.  Never liked that toilet.  It sat too low, uncomfortable, and it sounded like Niagra Falls when you flushed it.  It made so much noise that neighbors would call to see if someone was sick.  "Someone there have the flu?"  Margaret Boyer once asked.  She lived a quarter mile away.
Sometime around Y2K I'd had enough.  I replaced it with one from Home Depot that changed my world.  No longer when you sat on it were your knees higher than your chin.  It was more efficient, quieter – perfect.  It fit like your favorite living room recliner – easy to access and exit.  In fact, my dear and late friend Stan Wilker once remarked, "That's one fine toilet you've got there in your utility room."  I'm sure I beamed with satisfaction.
I'm sure that some of you are reading while thinking, "Leave it to him to be writing about his toilet, because who has more *%&%$?"  But this past week disaster threatened.  The tank wouldn't stop running when you flushed it.  I checked the float and found that it was taking ten minutes to refill – too long.  I poured a bucket of water into the tank to see if that would make it stop – but only for a minute or two, before it started running again.  I decided…I need a plumber.
Now we've all had issues with plumbers in our lives.  My personal experience is…hard to get when you really need one – always busy.  More than once I've heard, "It's gonna' be next week before I can get there.  We're swamped."
That might be, because seriously, it is a *%&%$ job at times like this one.  I've even had plumbers tell me before, "That's something you can probably do yourself.  You just take a wrench and……….".
Nuh-uh…a pipe wrench, in my hands, was made for taking lids off pickle jars.
So a couple of years ago, with another toilet issue upstairs, I picked up the phone and called Tom and Jerry's Plumbing, in Fort Loramie. a place that had stuck in my mind for having driven past it so many times on the way to Redskin basketball and football games.
"We'll be there in a couple of hours, if you can wait,"  the person on the phone told me.
"Really…two hours?"
"Sure,"  the voiced assured.  "It sounds like you have a ………….Won't take any time at all."
In less than ninety minutes they pulled in the drive.
"You're early,"  I said approvingly.
"We just finished a job over in Piqua and thought we'd hustle over there, seeing that it was an upstairs toilet problem,"  the man said.
Hustle?  A problem?
Within an hour he had replaced a seal around where the toilet sat on the floor, leak resolved, and out the door.
"Call us if you ever need us again,"  he said.
And then…this past week.  I called late in the day, on Tuesday.
"No problem,"  said 'Tom', or 'Jerry'.  I don't know which.
I don't know anyone there.  Trust it, I have no personal relationship with Tom, or Jerry – they have no relationship with Press Pros.  They just answer the phone on the second ring and they sounded optimistic.  "It sounds like you have a faulty seal in the tank.  You turn the water off?"
"Yep."
"We'll be there first thing in the morning,"  they said.
It was 8 am, in fact.
"We were going to make you our first call,"  a young man named Aaron (I think) said.  "But since no one answered we made you the second call.  Show me your problem."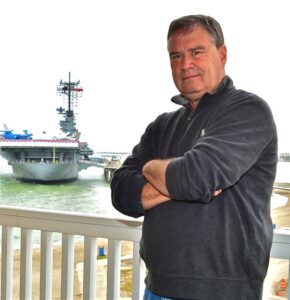 I admitted that it was an old toilet, but I hated to get rid of it.  It's serviced some famous people.  Baseball great Harmon Killebrew used it when he was here in 1999 for an art show in Troy to honor hall of fame wildlife artist David Maass.  Maass, himself, said it sat like a work of art.
State champion coaches have used it – Bill Sturwold, among others.  Hall of famers like Hal McCoy have felt at home with it.  And of course, the endorsement from Stan Wilker.
"That's one fine toilet."
"I don't think it'll be a problem,"  said Aaron.  "I'm pretty sure it's a 50 cent part."
It was a four-dollar part, but who questions cost when a family member is sick?  Within ten minutes he had the part replaced, the water turned back on, he was out the door and on to their next stop.  The old girl hums like a new one, better than it's sounded for years.  Apparently, it had been suffering for some time…I just hadn't noticed the difference.
It'll be there until I'm gone.  I hope it outlasts me.  Don't talk to me about flow rate, or EPA approved. You just don't part with something that makes you feel so secure, and doesn't make Margaret Boyer call to check.  You don't part with something that's there when you need it.
Something like Tom and Jerry's.