It may not be how you want it, but it's better than not having it at all, says area high schoolers in regards to a six-game football season…and a contrived playoff format that resembles high school basketball.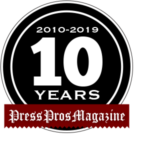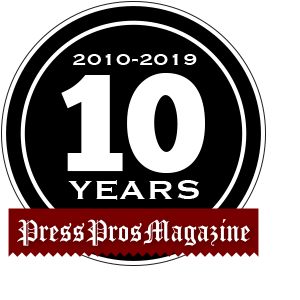 The mood at Monday football practices was kind of like stepping on eggshells.
News had spread rapidly of the Big Ten's plan to cancel fall football, thereby throwing a shadow of gloom on fall sports in general – feeding from the top down.
Kids were going through their drills, but as one said, "We're staying hopeful."
Coaches weren't far behind.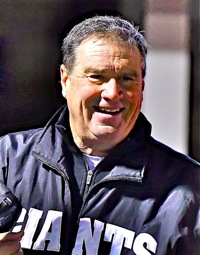 At Arcanum Jason Schondelmyer said as much.  "We hope we get to play,"  he mused, shaking his head.  "But it's up to the governor, I guess."
Mike DeWine, himself, has been close to the vest since his news conference of last week, when he said, "We'll probably wait as long as we can to try and gauge the spread of the virus."
That's politics for…"I really don't want to make a decision at this time, because I might live to regret it."
But the fact is…the longer he waits the harder he makes it for kids, coaches, parents, and fans alike – what fans there will be.
"I heard that if we're allowed to play there'll be a cap of 1,500 people who are allowed to attend, regardless of the size of school or structure,"  added 'Schondo'.   "They're playing it safe."
And with 'questionable' optimism.
On talk radio last week a lot of people were ginned up over the prospect of playing it safe…as opposed to playing football.
"I don't know why everyone is so scared,"  one caller asked on WLW.  "I was eight years old in 1957 and a hundred thousand people died of the Asian flu, and there weren't as many of us then.  But everyone went to school and everyone went to work.  Ohio State finished 9-1 in football that year and #1 in the UPI.  But Auburn was 10-0 and #1 with the AP, so there was a big argument over who deserved to be national champions.  People died from it, and people knew about it, but everyone went on about their lives."
Compare that to this day.  Compare everything to this day.
"My dad got sick during the Hong Kong flu epidemic in 1969,"  a caller remembered on WHIO.  "I know people died in the US and a million died around the world.  Dad was sick at home for two weeks and was still sick when he went back to work, but he had to go back because he didn't have any more vacation time.  He was 42 at the time and it took him a while to get back to normal.
Normal?
For now that would include football, regardless of how many get sick.  And hopefully later in the week Mike DeWine will squint down over his glasses and in a round-about way say it's alright to strap it on for opening night in three weeks.  Six games are better than one, and everyone gets a chance at playing in the playoffs.  That's as good as it gets – the best choice we have.
As good as Ohio State, or Auburn…in 1957!
A correction in Monday's column pertaining to college football standout Trevor Lawrence statement about the risk of playing, as to that of not playing.
I wrote that players had the option of signing a waiver of liability if they wanted to play.  That might have been the case back in the spring, but PPM reader David Crockett messaged me to remind that such waivers were outlawed this summer by the NCAA.
In a story posted by the Columbus Dispatch last week, "The NCAA said Wednesday that schools are no longer permitted to require athletes to sign COVID-19 liability waivers.  Sens. Richard Blumenthal, a Connecticut Democrat, and Cory Booker, a New Jersey Democrat, wrote a letter to NCAA president Mark Emmert that referenced the "Buckeye Pledge" and remarked that "these broad liability waivers are not only legally dubious, they are morally repugnant."
Kudos to Dave Crockett for the heads up.  And to Richard Blumenthal and Cory Booker for safe-guarding the liberty to choose.  Now we can all sleep better at night.