Ohio State president-elect Kristina Johnson and athletic director Gene Smith are on record with Big Ten Conference having asked for a delay.  But then what?
Columbus – For a little more than 24 hours, it looked as though an emotional and high-pitched plea by Big Ten football coaches and players not to pull the plug on the season during this year of COVID-19 put conference presidents on their backsides or at least in a holding pattern.
Representatives from Power 5 conferences held emergency meetings during the weekend and reports from many sources said the Big Ten, in particular, was ready to end conference play in 2020.
But players led by Clemson quarterback Trevor Lawrence and running back Darien Rencher, and Buckeyes quarterback Justin Fields borrowed the #We Want to Play hash tag from the NFL and made it a national happening.
"There has been too much work put in!" Fields posted on Twitter on Sunday.
Ohio State coach Ryan Day wrote on social media: "Swinging as hard as we possibly can right now for these players. This isn't over. #FIGHT.''
Talk began of teams such as the Buckeyes joining the SEC if the Big Ten schedule was postponed.
Monday passed and so did Tuesday morning, and that gave 'pro-play' advocates hope.
The presidents, though, did call it quits for this calendar year early Tuesday. The conference said it consulted its Task Force for Emerging Infectious Diseases and Sports Medicine Committee before voting.
Ohio State president-elect Kristina Johnson and athletic director Gene Smith are on record as preferring a delay to a postponement.
Nebraska chancellor Ronnie Green and football coach Scott Frost, among other higher-ups from that university, said in a statement that they are "disappointed in the decision.''
The Pac-12 soon followed the Big Ten in announcing postponements of its fall sports. The Mid-American Conference ended its fall seasons Saturday.
What had to nudge Big Ten presidents toward their vote was evidence that myocarditis, an inflammation of the heart muscle, has been a byproduct of some virus infections.
It has been reported that as many 10 athletes in the Big Ten have myocarditis. Indiana freshman offensive lineman Brady Feeney has a confirmed case.
"Our primary responsibility is to make the best possible decisions in the interest of our students, faculty and staff," said Morton Schapiro, Chair of the Big Ten Council of Presidents/Chancellors and Northwestern University President.
Commissioner Kevin Warren was on board with that.
"The mental and physical health and welfare of our student-athletes has been at the center of every decision we have made regarding the ability to proceed forward," he said. "As time progressed and after hours of discussion with our Big Ten Task Force for Emerging Infectious Diseases and the Big Ten Sports Medicine Committee, it became abundantly clear that there was too much uncertainty regarding potential medical risks to allow our student-athletes to compete this fall.''
Warren has said that there was never a guarantee of a 2020 season when the Big Ten announced its 10-game conference-only scheduled last Monday. He also said that when the conference canceled non-conference games on July 9.
Dr. Jonathan Drezner, the head physician for the University of Washington football team and Seattle Seahawks, told CNN yesterday that more and more cases of myocardia are developing among athletes from many sports.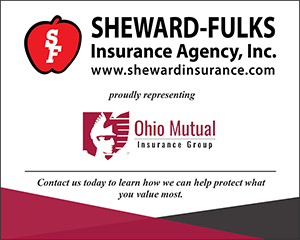 "We've known for a while that COVID-19 an affinity for heart injury,'' Drezner said. "We're leaning that some young athletes who have mild infections or sometimes no symptoms are developing inflammation of the heart muscle that's called myocarditis.''
He said myocardia can morph into arrhythmia or cardiac arrest.
"It has raised a lot of caution flags and we're certainly concerned,'' Drezner said. "There are concerns for long-term health problems.''
The revised Big Ten schedule, which included bye weeks as a fail safe against outbreaks on a team or teams, was to begin as early as September 3 and end November 21.
Men's and women's cross country, field hockey, men's and women's soccer and women's volleyball also had their seasons postponed.
Johnson won't be sworn in until August 24 as Ohio State president, but spoke about the university agreeing with the decision.
"As a former collegiate athlete whose career in sports was cut short by circumstances beyond my control, I deeply feel the pain, frustration and disappointment that all our players, coaches and staff – and all Buckeye fans – are feeling today," she said. "We are focused on supporting our student-athletes in every way, ensuring their scholarships are still in place, and looking out for their health and safety and the health and safety of all our students as they continue to pursue their studies in these challenging times," Johnson said.
In the university's statement, Smith said, "President-elect Johnson and I were totally aligned in our efforts to delay the start of the season rather than postpone. I am so grateful to her for all her efforts in support of our student-athletes and a traditional fall season.
All athletes will remain on scholarship and will be permitted to use the university's athletic facilities and tutorial services will continue to be available.
Day, Frost, Jim Harbaugh of Michigan and James Franklin of Penn State are among Big Ten coaches pushing for patience. None of the coaches has talked about playing no matter what.
Harbaugh and Franklin have pointed to hundreds of negative tests for the virus and that their so-called bubbles are in good shape.
A group of Penn State parents issued a statement praising the athletic department's test protocol and pointed to players being placed in quarantine after a positive test.
Fields' father, Pablo, tweeted a statement from Ohio State's parent association board advocating for a season. It said it supported athletes who opted out, but said that represented a "small percentage of the athletes."
"As parents, we strongly believe our sons want to play the upcoming season and have full trust in the university and coaching staff," the statement read, going on to say they believe risk is minimal for the age group of athletes,'' the statement read.
Iowa kicker Keith Duncan tweeted that "the players have the power'' in all caps.
It would be a mistake, Day said, to call it quits for 2020 after all Ohio State has done to create a safe atmosphere.
"To do that right now would be a mistake,'' he said. "I think we need to take some time to re-evaluate some of these issues. We cannot cancel the season right now.''
Day pointed to the revised Big Ten schedule as the patient, wait-and-see approach.
"We need to take a deep breath. . . let's take a deep breath,'' he said. "We owe it to these kids to exhaust every single option we possibly can and then we go from there.''
Frost suggested that Nebraska might look into playing in another conference, and the athletic department said as much after the announcement of the postponement. The Big 12 probably would be a non-starter with the Cornhuskers, having left that league for the Big Ten.
"We're a proud member of the Big Ten," Frost said during a Zoom teleconference with reporters. "We want to play a Big Ten schedule. I think the only reason we would look at any other options is if for some reason the Big Ten wasn't playing and only a handful of teams from the Big Ten wanted to continue playing. I think if that's the case, I think we're prepared to look at any and all options."
Frost talked about "carnage and aftermath'' within the conference if the season was canceled this calendar year.
Franklin said, "Let's delay, seek clarity, build the safest environment for our guys and make the best decision.''
Harbaugh might as well have been fighting for former Michigan coaches Fritz Crisler, Fielding Yost, Bo Schembechler and the team's history by saying eight weeks of testing without one positive have proved the program is lock tight.