Is it a matter of safety or people's contempt for the man in the White House?  How much can you actually blame on one man, and can football somehow become a victim?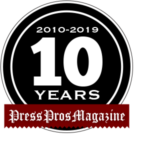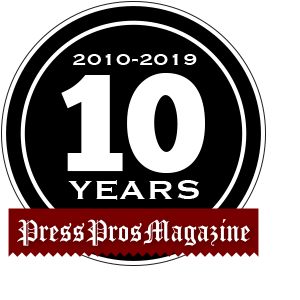 If you read across the country, there's no shortage of opinion and conversation pertaining to whether we should play college/high school football, or cancel it because of the threat of the coronavirus.
You talk about divided?  Two weeks before the kickoff two the college football season there's no issue of social justice that's getting more ink and air time.  There's nothing about which people talk with more passion, right now…than whether we should be playing football.
We write about it here, because the overwhelming majority of people I've talked with in the MAC, the MVL, the CCC, and school districts farther east and to the south – coaches, players, and parents – are in favor of playing.
The 'science' (currently the most over-used word in culture) seems to support their cause…because the viral threat to adolescent athletes appears to be minimal – at least according to the American Academy of Pediatrics and doctors of that mindset.  It is the Conservative view.
Others aren't so sure, clinging to a different message from CNN, and those stories of school kids who have been affected by the virus – by the call from the governor:  "Keep going Ohio.  We're all in this together."
Keep going?
At a community track last week I noticed a woman walking by herself while wearing a mask. There wasn't another person within a half mile, yet she dutifully wore that mask as she chugged quarter-mile laps on an 85-degree day.  She was leaving as I passed her on my way to my car.
"Do you think you need to wear a mask when there's no one around?"  I asked.
"It's the law,"  she said with a note of rebuke in her voice.
I was not wearing a mask.
"The governor says it will help."  she added.  "This is how we're going to beat this."
Oh!  I'm not sure symbolic compliance helped beat the Bubonic Plague…but whatever.

However, it's made me since wonder…to what limits would people go to support their ideology – what networks and politicians say we have to do to conquer the Covid virus.
And…who's fault is it that we have it in the first place?
Is there actually anyone to blame?
Do you believe in the conspiracy theories?
Which brings us to some of those theories inherent with the cancellation of the fall college football season.  Most sports fans are adamantly opposed to it;  and yet, I know people that are fine with the Big Ten, the PAC 12, the Big 12, the ACC, and the SEC shutting down football…if it would somehow lead to the ouster of Donald Trump from the White House come November.
There are people who hate the man so much – willing to sell their soul to get rid of him – that sacrificing sports for the cause would be worth it.  Whatever it takes.  There's no price too great.
The same people who say that there's no price too great for the benefit of kids…but where kids are concerned in this case – that and the virus – it becomes very murky for the sake of logic.
"I love Ohio State football,"  someone said last week.  "But if we had just done what New Zealand did we'd be over this by now.  We have no leadership from 'that man'."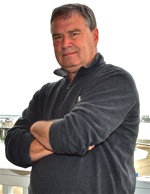 Well, New Zealand is also a country of 4.8 million people, too.  The United States has 327 million, and it's never struck me that there's much to compare about the two cultures.  According to internet statistics, they have more sheep in New Zealand than people (almost 27 million).
But the bottom line is…whatever the Big Ten, SEC, and the other Power 5 conferences decide to do, there are some willing to look at it not for the sake of football, but political change.
If they play…it's what's best for kids.  And if they don't…it's what's best for kids – and the price they're willing to pay for the sake of an ideology.
At least for this football season it's the new vernacular…for sacking the quarterback!