Time will tell.  But do you need another minute to recognize tapping out on those whose allegiance as an athlete is supposed to prioritize if they are truly team guys and not, "1-2-3, ME!" guys?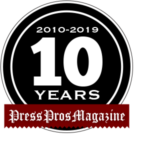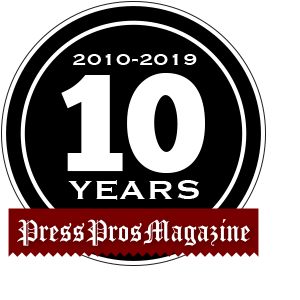 Columbus, OH – There's almost no room for nuance nowadays.
Not in our social- media-absorbed world where everyone knows what everyone thinks about everything.
The O.J. Simpson jury deliberated longer — and with greater logic, although it had none — than we take before pronouncing something either all right or all wrong.
The truth is more complicated, of course, and in many cases is multi-faceted.
Take the cases of Big Ten football players Rondale Moore of Purdue, Micah Parsons of Penn State and Rashod Bateman of Minnesota.
They have opted out of playing this season.
So they have done, in many's eyes, "what's best for them."
Which also means, by definition, they have acted selfishly.
It's not polite to say that, particularly in our COVID-19-obsessed culture, but it's true.
Yes, two things can be true at once.
Or, in this case, three things.
Because Moore, Parsons and Bateman have also quit on their teammates and coaches.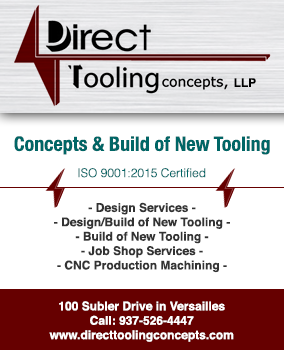 Each player prioritized their NFL futures over the risk of taking part in whatever semblance of a 2020 season occurs.
There are many, including an Indianapolis Star columnist who's talent I greatly admire, who believe Moore, Parsons and Bateman are only getting ahead of a doomed effort to fashion something close to a normal college football fall.
Time will tell.
I just know I don't need another minute to recognize tapping out on those whose allegiance as an athlete is supposed to prioritize if they are truly team guys and not, "1-2-3, ME!" guys.
What do you think Purdue coach Jeff Brohm, Penn State coach James Franklin and Minnesota's P.J. Fleck charged their respective coaching staff with doing in the months since the coronavirus shut down college athletics?
I guarantee each spent considerable hours devising ways to free Moore, Parsons and Bateman so they could unleash their expansive talents on opponents.
Anything else would constitute coaching malpractice.
But, hey, coach, now you have less than one month to scrap all those schemes and plan something else for the season opener and beyond because Moore, Parsons and Bateman have eloquently demonstrated that while there is no, "I", in team, there is one in, "selfish," "quitter" and "traitor."
Brohm, Franklin and Fleck won't crush their players' decisions because to do so would commit recruiting suicide. A nation of opposing coaches awaits such criticism to wield as a sledgehammer demonstrating that anyone who protests such a bailout for personal betterment, "doesn't care about you as a person."
Nor are any of their teammates likely to object publicly, because to speak freely would go against the brotherhood and imperil a continued friendship with a future NFL first-rounder that is best preserved.
You'd need to switch truth serum into the Gatorade supply to get an honest answer out of the coaches or players whom Moore, Parsons and Bateman have diminished over their own agendas.
Don't believe for a second any of this is about a realistic personal concern with catching and dying of COVID. The data — not the emotions, not the fear-mongers, the actual statistics of actual cases — show that young people of college age are far less likely to contract and succumb to COVID than the elderly, obese, diabetic or otherwise-compromised.
Since that's true of the average, doughy, beer-drinking college kid, it's likely exponentially more true of elite athletes like Moore, Parsons and Bateman, whose every physical, emotional, nutritional and psychological need is attended to by a battery of team medical specialists.
No player anywhere on a Power 5 conference football roster has ever been monitored, examined, tested and treated more diligently than players across the country are right now.
To presume they will be safer left to their own devices at home, apart from the exemplary and exacting care they are currently getting is ludicrous.
And to presume that any health conditions lingering months — not years, months — after contracting COVID are permanent is outrageously irresponsible.
There is one oft-ignored reality that Moore, Parsons, Bateman and other players would be wise to reflect upon. To do so requires a quick look at former OSU defensive end and current Los Angeles Charger Joey Bosa upon signing his five-year, $135-million contract extension that guarantees him $78 million at signing and $102 million overall.
Bosa becomes emotional recounting the moment he shared the news with his father, John, by telephone. Their joy didn't trace to the financial windfall; John was himself a first-round NFL draft pick and has led a prosperous life.
Rather, Joey Bosa's emotion was grounded in the realization of being given the opportunity to pursue and achieve his boyhood dream.
What you see in Bosa's tears is good old-fashioned gratitude.
That's a completely foreign concept to many of the current Division I college football players. While I support compensating them for the use of their name, image and likeness, it would be refreshing to see players from the Pacific 12 and Big Ten making assorted demands — some sensible, some not — acknowledge one simple fact:
Your life as a full-scholarship, Division I athlete doesn't suck.
Not only is your education free, but so are your tutors, your medical care, your athletic gear, your meals, your travel, your expert instruction by highly-paid coaches and manifold life experiences beyond the availability of the normal student.
Long after you're in the NFL — or making a living off your association with Good Old State U., presuming you did the right things in the classroom and availed yourself of the invaluable business contacts you'll no doubt brush elbows with among successful boosters and donors — that normal student will be making installment payments on his or her college experience, sometimes for a decade or more.
Winning the genetic lottery, and your hard work, have put you in a privileged position where you're assured of leaving school with an inside lane to success in the Real World.
It's not a guarantee, but it's an advantage few others receive.
Would it be even remotely possible to acknowledge that you understand and appreciate that?
Bruce Hooley is a former sports editor of the Troy Daily News and hosts the sports/faith, We Tackle Life, podcast with College Football Hall of Famer Chris Spielman. New episodes drop Monday, Wednesday and Friday on must podcast platforms.