Second-year coach is banking on his experience as interim coach in 2018 during Urban Meyer suspension and leadership by his captains to get team ready for season opener at Illinois on September 3.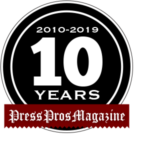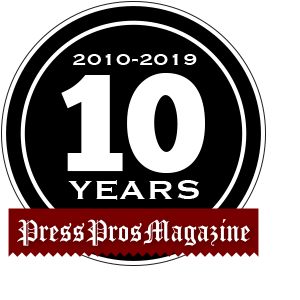 Columbus – Several times during a 30-minute interview on a Zoom call, Ohio State coach Ryan Day said it's not going to be a normal football season in any way shape or form.
And how, sir . . . and how.
On the Buckeyes web site, there were pictures of players such as quarterback Justin Day, linebacker Tuff Borland and cornerback Shaun Wade going about their business on the practice field wearing masks.
Every player, coach and staff member is tested twice daily for COVID-19.
The presence of the virus also has the equipment manager, coaches and players taking a long look at clear face shields that will extend underneath the chin.
The pandemic has such a hold on the football way of life that no reporters or photographers will be permitted on campus to interview anyone connected with the team.
On Thursday, Day talked as much about precautions and uncertainty as he did about the team's expectations. Ohio State is ranked No. 2 in the coaches poll behind Clemson.
Day was upbeat talking about the first official practice of the preseason.
"Everybody looks great, everybody looks strong,'' he said.
Has the second-year coach ever been involved in such a difficult situation?
People only have to go back to the 2018 season when Day, then the offensive coordinator and quarterbacks coach, was elevated to interim head coach after the university suspended Urban Meyer three games for his poor handling of domestic abuse by assistant Zach Smith.
The Buckeyes proceeded to roll to victories over Oregon State, Rutgers and TCU. TCU was a national television game. That gave athletic director Gene Smith the confidence to make Day the permanent coach after Meyer stepped down after the bowl game.
"I think when everything happened a couple of years ago when I got thrown at the wolves a little bit that was a different operation and a different set of circumstances, but that's what it was,'' he said. "We're kind of going by that mindset to take it one day at a time (as we did at that time). That has served us well.''
The Buckeyes announced their captains on Tuesday, and it's an impressive six-man group that should be of great aid to the staff in terms of being liaisons for the coaches.
That list, Day said, could have been a lot longer,'' but he didn't want to "go over the top.''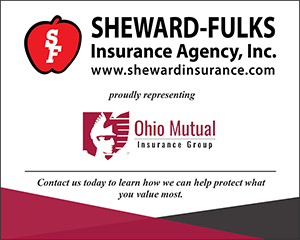 Leadership from inside the locker room has never taken on greater importance.
"I don't want to be over-dramatic, but the leadership that we've had on this team . . . we probably could have had 11 or 12 captains,'' Day said. We have great leadership. The upperclassmen, you hear them speak and the way they handle themselves and that's impressive.''
Proof of that leadership and team bonding, he said, was when the players returned to campus in outstanding physical shape despite many not having access to fitness centers or even fields during the height of the quarantine.
"They are in great shape right now,'' Day said. "They have done the work on their own. They didn't have the motivation of the coaches. It goes back to your self-discipline, and they've shown self-discipline and they've shown they have pushed each other.''
Players have been telling teammates to make sacrifices in their personal lives.
"It's a lot more powerful than when the coaches say it,'' Day said. "This has become a special team in a very difficult season.''
Fields has been one of those strong voices. Last season, the coaches thought he "won over'' teammates and earn their respect by playing on a balky knee the final stretch.
"He's very determined,'' Day said. "He's very, very motivated right now. You can just see that look in his eyes.''
The team is ready for full contact with helmets, shoulders pads and full uniform, but Ohio State will wait for the go-ahead from the Big Ten before starting.
"It is a contact sport,'' Day said. "At the end of the day there is going to be blocking and tackling. In terms of helmets and shoulder pads and full pads, we're ready to go in all those phases.''
Contact and running full tilt means players will be huffing and puffing their way around the field and unintentionally launching saliva into the air.
Masks wouldn't be a good idea for all players.
"Once we put the helmets on, we're not required to wear masks,'' Day said. "Some guys have a tough time breathing through masks with the helmets on. When those (masks) get wet (with perspiration) it gets tough to breathe.
"There is some concern among the guys with ventilation, the fogging up (of the shields). We're on a daily basis getting information from everybody for what's best for everybody because the skill guys are different from the big guys and the linebackers are different from the tight ends.''
An Ohio State football interview wouldn't be normal without at least one Michigan question, and Day got a juicy one about a rumored dust-up with Wolverines coach Jim Harbaugh during a Big Ten coaches teleconference on Monday.
Bucknuts reported that Harbaugh interrupted Day by accusing Ohio State coaches of having "impermissible on-field instruction" with players'' before the first day.
Day's response reportedly was, "How about I worry about my team and you worry about yours?''
He politely refused to answer a question about the incident Thursday.
"I appreciate the question, but I'd rather not answer that right now,'' Day said.
But there might have been a lot said about Harbaugh's accusations behind closed doors inside the Woody Hayes Athletic Center.
Day reportedly told players that there had better be a mercy rule because "we're going to hang 100 on (Michigan).''
On Wednesday, the Buckeyes found out that the Michigan game was moving from the third week of November for the first time since 1933, or when Franklin Delano Roosevelt was trying to get the country out of the throes of the Great Depression.
Ohio State will host Michigan on October 24 at Ohio Stadium so if either team has a virus outbreak the game possibly can be pushed to a later date.
The opener is at Illinois on September 3, a Thursday night. The final is against Iowa at home on November 24.