A senior linebacker from Bollingbrook, Illinois, Tuff Borland has been voted one of six leaders based on a vote by coaches and players. His resume'?  He has more than 180 career tackles and has played in 44 games.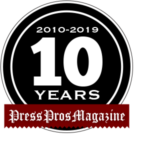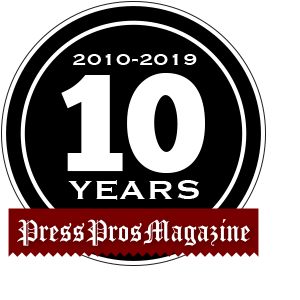 Columbus – Ohio State people have been talking up linebacker Tuff Borland since he broke into the startling lineup late during his freshman season in 2017 and started playing as if he owned the joint.
The superlatives became even more glowing the following season when he gutted through an Achilles' tendon injury and was in on 50-plus tackles.
So it was no great surprise when teammates and coaches voted Borland to be one of their captains for a third straight season.
How special is that?
Consider that the only other three-time captain in the history of the 130-year-old program was quarterback J.T. Barrett.
Think about that: There's no Spielman, no Doss, no Bosa, no Elliott, no George, no Pace, no Byars and, drum roll, no Griffin on the list.
"It's very humbling," Borland said during a conference call Tuesday. "I'm honored to be with a guy like J.T. He was an unbelievable leader here for a number of years."
The other captains are quarterback Justin Fields, offensive guard Wyatt Davis, center Josh Myers, cornerback Shaun Wade and linebacker Justin Hilliard.
Borland has more than 180 tackles in his career, including 15 ½ for losses and five sacks. He has had 50 or more tackles in each of his three seasons.
The senior from Bollingbrook, Illinois, went 27-28-55 in tackles last season when the Buckeyes won the Big Ten championship and finished 13-1 in losing to Clemson in the semifinals of the College Football Playoffs.
Ohio State probably will lean on its captains more than ever with the COVID-19 virus threatening to kill the season before it starts.
The Buckeyes are scheduled to open on September 3 at Illinois. They begin pre-season camp on Thursday.
"There's a huge responsibility that comes with that," Borland said. "In a sense, all eyes are on you every day, so you have to attack every day with great energy and great demeanor because everyone will be watching."
Borland was a four-star prospect as a high school senior. He chose Ohio State over Illinois, Iowa, Kentucky and Michigan State.
Coach Ryan Day is excited about his primary leadership group.
"I think this group is really impressive in so many areas," he said. "When you look at their accomplishments and their young careers as a group, it's already really long."
The team might have had a two-time captain had the NCAA given graduate student CJ Saunders of Dublin, Ohio, a sixth year of eligibility.
Saunders had his 2019 season end prematurely because of a knee injury. His story is special in that he walked on and wound up being placed on scholarship.
Day has made sure to keep Saunders in the room by making him a graduate coach.
"He has got coaching in his blood," Day said, referring to father, Tim, who just retired as Dublin Coffman baseball coach. "He wants to be a part of this season.
"We all thank C.J. for everything he has done for our program. We're certainly disappointed he can't play, but we're excited that he's still going to be a part of our program this year."