Big Ten Conference wants best match-ups to be played earlier in order to give teams a fail-safe if positive tests for COVID-19 force postponements to later in the season.
Columbus – COVID-19 has been stingy like a defense with its back against the goal line in the red zone in throwing off the lives of football players everywhere.
Now, Ohio State will have one of the biggest reality checks of them all with the Big Ten moving the Michigan game, which has been played the third week of November since 1934, to October 24 at Ohio Stadium.
The final game of the nine-game regular season will be against Iowa on November 21 in Columbus.
The conference announced its schedule Wednesday morning. Playing the Wolverines three weeks earlier didn't catch the Buckeyes by surprise.
The Big Ten cancelled all non-conference games on July 9. That day, the conference and Ohio State athletic director Gene Smith said great change with the schedule was a definite possibility. The Buckeyes lost non-conference dates with Oregon, Bowling Green and Buffalo. The latter two were home games.
"What we wanted to do was make sure that we created a schedule that was fair, that was equitable, that was methodical and provided us with the opportunity to have so much flexibility," Big Ten commissioner Kevin Warren said. "So if something happened where if a team wasn't able to play during a week that we could move those games to later in the season. Flexibility is so critically important."
Ohio State will have bye weeks on October 3 – Indiana will be the only other conference team off that Saturday – and November 14.  All teams will be off the latter Saturday as a fail-safe against coronavirus outbreaks that could force postponements.
Smith has expressed grave reservations whether any games will be played.
"This is not a final decision that there will be an athletics season," he said in a statement. "It is the next phase in our responsible planning process with the Big Ten Conference to be prepared if we are able to have an athletics season. The final decision will be made in the coming weeks in consultation with local, state and federal authorities."
Warren stressed that the health of the athletes will come first.
"As I sit here today, I'm confident that we've done everything we possibly can up to this moment to feel comfortable to move to tomorrow," Warren said. "This is a day-to-day situation. We're gathering information. It epitomizes fluidity. So we feel good today, but this is something we're working on throughout the day and night every single week."
The first-year commissioner is experiencing the pandemic up close because a son plays football for Mississippi State.
Warren said he has asked himself many times if it would be safe for his son to play for a Big Ten team.
"As of today, the answer is yes,'' he said. "I feel comfortable as we sit here today, but it's a fluid situation. There is no guarantee that we will have fall sports or a football season.''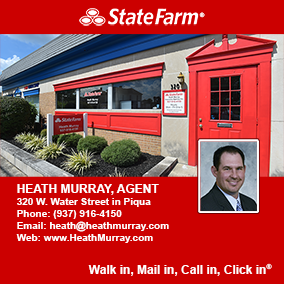 Ohio State's 2020 schedule:
Sept. 3 at Illinois – Sept 12 (Rutgers) – Sept 19 at Purdue – Sept 26 at Indiana – Oct 3 (Bye) – Oct 10 (Nebraska) – Oct 17 (Nebraska) – Oct 17 at Michigan State – Oct 24 (Michigan) – Oct 31 at Maryland – Nov 7 at Penn State – Nov 14 (Bye) – Nov 21 (Iowa) – Nov 28 (Bye) – Dec 5 Big Ten Championship Game
The conference also revealed twice weekly testing by a third-party laboratory for football players, coaches and additional staff members coming into regular contact with athletes.
Ohio State has been testing athletes twice weekly for some time.
One test will be performed within three days of that week's game. Any positive tests must be shared with an opponent before and after kickoff.
For those testing positive or having been within 6 feet of someone for 15 minutes or longer, it's mandatory to go into quarantine for 14 days.
Players and staffers arriving on campus will be tested and required to answer questions about their symptoms on paper before being allowed to participate in team activities.
The twice-a-week testing begins after that period, and that includes those already having the virus.
If an athlete tests positive, he may return to team activities only when he or she doesn't display symptoms during their quarantines.
Anyone having symptoms during competition must report them to the medical staff and be isolated immediately. The information must be shared with the opponent, when it will be determined whether play can continue.