What's taking so long to approve fall sports?  Well it might have something to do with state bureaucrats who don't know the difference between what's a contact sport, and what's not.  Believe it or not, they can't agree.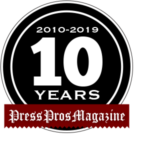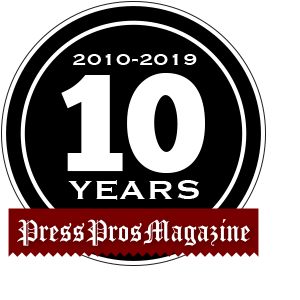 The other shoe remained suspended in mid-air Friday afternoon, hanging precipitously over the dreams of high school sports athletes who have long targeted Aug. 1 as a landmark day in their hoped-for return to normalcy.
Despite social-media speculation to the contrary, the OHSAA didn't call a halt to the start of football two-a-days or other sports' practices in advance of their official start on Saturday.
Instead, the OHSAA green-lighted the go-ahead with an early-afternoon release that allowed a collective exhale among those who understand the value of extra-curricular activities to a student's overall development.
"It is important to keep athletic activity moving forward," said Dan Leffingwell, president of the OHSAA Board of Directors and superintendent of the Noble Local Schools in Sarahsville. "And with that, we believe our member schools provide our student-athletes with the safest possible environment to return to play and that our school programs are the best avenue to help students learn lifelong lessons and provide social, emotional and physical benefits that other programs cannot. Moving forward allows those students to continue to be engaged with their school coaches and teammates."
Bully for the nine-member OHSAA Board of Directors on that, but don't get too comfortable, coaches and players.
You may think you're permanently in the clear, but instead you've only dodged the first bullet.
What's ahead in your quest to play an entire season, win a league championship, impress a college recruiter or forge lifelong memories with your teammates is a plot you're probably familiar with but never thought would apply to high school sports.
Think of yourself going forward as Ethan Hunt, Jack Bauer, Jason Bourne or some other action hero. The relentless, ever-increasing danger those guys conquer in their make-believe lives is aiming for your season now.
Watch out for your previously-irrelevant board of health, which can shut you down on a whim. You don't know their names, because none of them were elected.
If you get past them, keep your eye on those not-worth-the-risk attorneys terrified of a lawsuit against your district.

And always be mindful that the ultimate determiner of your destiny is Governor Mike DeWine, who is accountable to no one until his re-election bid two years from now.
That's a lousy way to live, of course, fearing the other shoe could fall and flatten your dreams any day, but that's – as they say – "your truth."
Consider what else Mr. Leffingwell's statement said: "Should data on COVID-19 change and/or the Governor's office makes changes to our plan, we have flexibility that would allow us to look at implementing other models for our seasons."
In other words, watch your asterisk, kids.
What "other models" might Leffingwell mean?
The answer came in an ominous addendum buried at the bottom of the OHSAA statement:
"If contact sports are not approved for school vs. school competition by Friday, September 4, fall contact sports (football, soccer, cross country, field hockey) and remaining winter and spring sports will move to a condensed schedule that will take place between mid-December and the end of June. Fall non-contact sports (golf, volleyball, tennis) would move forward as scheduled."
That certainly sounds like if things can't proceed by essentially one month from now, there will be no attempt made to have football, soccer, field hockey or cross country throughout the fall.
Such a give-up for more than 90 days – many of which could be used to salvage a season – is the very antithesis of the foundational attitude sports ingrains.
The essence of sports is getting up after being knocked down, no excuses, all it takes is all you've got, never give in, play until the final whistle. 
It's not, "Let's give it a shot, but if things start poorly, we'll just give up."
The OHSAA is not a perfect organization, but it's not the enemy here. Talking to its officials, they clearly want to stage a fall sports season, and likely will in golf, tennis and volleyball,
Those three sports have been deemed non-contact by DeWine.
What's interesting – more accurately, frustrating – is the process by which those three sports earned their non-contact designation and football, soccer, field hockey and cross country did not.
Of course, no one disputes that football is a contact sport, but cross country, field hockey and soccer have arguments in light of volleyball gaining a non-contact designation from the governor.
If the presumption is that COVID-19 spreads by person-to-person contact, more likely when indoors, most likely when social distancing isn't possible, what plausible scenario justifies volleyball being deemed as non-contact and soccer, cross country and field hockey being branded as contact sports?
That's not an argument against volleyball. It's an argument for soccer, cross country and field hockey, since all three are staged outdoors, on vastly-larger playing fields than volleyball, without the inclusion of a ball that players repeatedly touch with their hands.
Virtually every point in volleyball culminates at the net, where players are in close proximity, under exertion, sometimes touching the ball simultaneously, likely to follow the point by wiping their brow or slapping five with teammates.
How did DeWine determine his contact vs. non-contact sports?
Good luck getting an answer.
The governor has a 25-member Sports League Advisory Group that appears to include at least one person specializing in each sport.
Two members of that group reached Friday said their members had no input on classifications of sports as contact or non-contact activities.
"We did not have any type of discussion of any kind to determine what sports were contact and what sports were impact sports," said Bob Price of USA Volleyball. "That information was given to us before we ever had our first meeting, that these sports were classified. Whoever did that, I don't know.
"The governor's office had determined that certain sports were contact and certain sports were non-contact. We have had no opportunity to vote on anything like that. We're just an advisory group. We're not a policy-making group."
Likewise, David Griffith of the Northern Ohio PGA said he was consulted on matters pertaining only to golf.
Griffith said the Sports League Advisory Group has not held a conference call in "two or three weeks" and that no discussion of the entire committee ever took place involving classification of contact vs. non-contact sports.
On July 17, the NCAA released a classification of its sports and deemed volleyball as "high-contact risk" and cross country as "medium-contact risk."
Both those designations are in conflict with DeWine's position.
Keri Sarver, the soccer representative on DeWine's Sports League Advisory  Group, did not return multiple telephone messages on Friday. Nor did Louise Knox, the field hockey representative on the same committee.
"The OHSAA has been pushing (DeWine) for the last month and a-half to get cross country declared a low contact sport," said Tim Streid, OHSAA senior communications officer. "We're doing the same for field hockey. If it were up to the OHSAA, all of our (fall) sports would be playing."
It isn't the OHSAA's decision, however.
The matter likely rests with someone appointed by a local mayor, a county's commissioners or some combination of the two.
While there are 88 counties in Ohio, there are 113 separate health districts.
"The State Health Department are the people who are in charge, so to speak, of making those decisions," Price said. "What's happened, the governor has pretty much passed down that decision to the county health departments. That has added some contradictory messaging. That's what I call it.
"What one county permits, the guy who lives across the street in the next county does not permit it,"  he added.  "It has created a lot of, I think, animosity between sports programs and people in general. The uncertainty is driving everybody crazy – it's driving parents crazy."
Bruce Hooley is a former sports editor of the Troy Daily News. He hosts the sports/faith, We Tackle Life, podcast with College Football Hall of Famer and Fox NFL analyst Chris Spielman. The podcast is available on iTunes and other platforms.