Three St. Henry legends, Jeff Hartings, Bob Hoying and Jim Lachey, encompass the array of emotional investments by coaches, fathers and parents primarily concerned with their students' and children's physical health, while mindful of their necessary social development.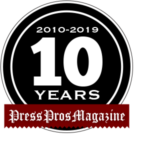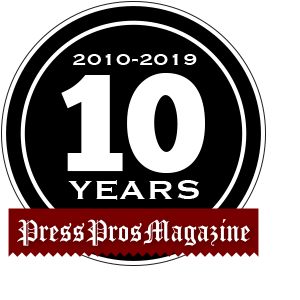 Jeff Hartings long ago learned the delicate art of closely watching things immediately in front of him, while sensitive to things around him.
Tracking the importance of both served him well as offensive lineman at St. Henry High School, Penn State University, and as a first-round pick and Pro Bowler in the NFL.
You can't help your team win a state championship, go unbeaten and win the Rose Bowl in college or win a Super Bowl — all of which Hartings did before retiring from the game — without the ability to both block what's coming at you and dispel threats from the periphery.
Hartings, 47, is still doing that as a married father of eight and as the head football coach at Worthington Christian High School in suburban Columbus.
His eyes are trained closely on his team, coming off an 8-3 season in 2019 and the first playoff berth in school history, as it ramps up for the start of the 2020 season.
But Hartings is also aware of what's happening nearby, with school after school in his area cancelling in-person classes and fall extra-curricular activities amid on-going COVID-19 concerns.
Dublin, Hilliard, Westerville, Upper Arlington, Bexley and other suburban districts in Central Ohio have this week followed Tuesday's Columbus City Schools' decision to implement full virtual learning for the start of the fall term.
That either eliminates or imperils football, band, dance and other such things in those districts, giving thousands of students tens of thousands of hours of often-unsupervised time.
"I was shocked by that decision," Hartings said of Columbus City Schools' choice. "I think it's one of the most extreme, selfish decisions in American history to not have those kids go to school."
Those aren't the rantings of a football-crazed meathead.
They're the reasoned assessment of a two-time first-team academic All-American at Penn State.
Hartings wants Governor Mike Dewine and others to carefully weigh their safety concerns against the damage inflicted by what he calls, "the parallel pandemic."
"There are statistics that show (an increase in) depression, suicide, verbal and physical abuse, emotional abuse," Hartings said of unintended consequences that have followed widespread quarantines. "…I don't think they're being very creative. I don't think we're putting our money where it should be. I think it's poor leadership."
Hartings has been active since his retirement in many endeavors that seek to impact youth and community.
Such efforts aren't limited to things outside his home.
Years ago, he and his wife, Rebecca, adopted three minority children and thus preside over a tightly-knit family of eight boys and girls.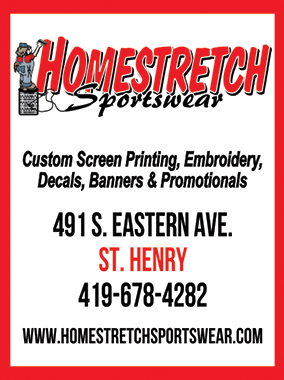 Hartings clearly cares, for his family, for his team, and for a generation of students on the cusp of being denied the life lessons he learned as a high-achiever athletically and academically.
Any father or mother who played sports, acted in the school play, participated in chorus, band or any club activity understands the depth their child's education will lack however long these restrictions persist.
Of course, they also understand the health risk, some on a deeper level than others, as noted by Hartings' friend and former teammate, Bob Hoying.
"You can look back at your own career and say, 'What if I couldn't have played my senior year?' How that would that have affected my life," said Hoying, a part of two state championship basketball teams and one in football at St. Henry. " All of that plays into your perspective on this.
"If you have someone who died of COVID, you bring a different perspective. You want to be sensitive to all of that. For a lot of us who have kids, to not have them educated like we were, being unable to experience those extra-curricular activities, that's a sacrifice, too."
Hoying and his wife, Jill, have a deep investment in fall sports.
Bob volunteers as an assistant football coach at Bishop Watterson High School, where son Jake will start for the third straight season at quarterback. He's on the radar of several Mid-American Conference schools after a summer in which all key camps where recruiting impressions are made were cancelled.
The Hoying's daughter, Ava, is a mainstay on Watterson's volleyball team and Jill's sister, Amy, is married to University of Cincinnati head coach and Hoying's former teammate at Ohio State, Luke Fickell.
Hoying also sees the pandemic from a business perspective, as a principal at Crawford Hoying, a real estate development company that's transformed downtown Dublin via the sprawling Bridge Park development.
"We have to find a way to open back up and do it as safely as possible," said Hoying, an Ohio State Athletic Hall of Fame inductee. "This thing could be years — plural — out in front of us. There's no guarantee we're going to have a vaccine in two or three months.
"The world has to move forward. If we all knew there would be a vaccine in 30 days or 60 days, yeah, then let's all stay home. But there just aren't those guarantees. From a business perspective, this thing could be here a long time and we have to figure out how to live in this world."
The open-endedness of the precautions struck another St. Henry star's family hard in mid-March. Jim Lachey was about to watch the last of he and wife, Ann's, five children, Luke, contend for the first state championship in Grandview Heights school history.
Instead, Luke's regional basketball championship game got postponed, then cancelled. When the shutdown continued into track season, Luke's hopes of winning an individual title in the high jump, after finishing third as a junior, evaporated.
Now, as the calendar flips to August, Luke is a freshman tight end at Iowa and his father still doesn't know if Ohio State will even play the Hawkeyes this season. That's because the Big Ten still hasn't released its 10-game schedule that will include only league games.
"You hate to forfeit the opportunities you're never going to get back," said Lachey, a Super Bowl winner with the Washington Redskins and the football analyst on the Ohio State's radio network. "In Luke's case, he's going to have future opportunities in college, but I really feel for the kids who won't get another opportunity.
"I still remember sitting in the locker room with my teammates, looking around, saying, 'That's my final game at St. Henry.' Having tears in your eyes, because of all the work you put in. You take that away from a kid, that's tough."
Tougher still is the balancing act of competing concerns:
What and who to believe?
Sports or safety?
The three St. Henry legends — Hartings, Hoying and Lachey — encompass the array of emotional investments by coaches, fathers and parents primarily concerned with their students' and children's physical health, while mindful of their necessary social development.
"I read (Coldwater coach) Chip Otten's comments," Lachey said. "Chip is a guy I looked up to as a young kid because he's a guy that went to Bowling Green and then came back and made a big impact. I think he said it best:
" 'These kids are going to do something.' "Probably 80-to-90 percent are involved in a sport or band or something at every one of those schools in the MAC Conference. If they're not doing that, they're going to be doing something, and idle hands can cause some bad things to happen."
Hartings sees it first-hand in Columbus, which is why he's so adamant about the necessity for young people to have access to a path that dramatically impacted his life.
"I tell my players to deal with what's happening today," he said. "Focus on the things you can control. I can't control the state's decision-making. There are times I think I might be wasting my time doing all this work getting ready for the season. But that's when you have to have the mindset that if you're doing something productive, you're never wasting your time."
Bruce Hooley is a former sports editor of the Troy Daily News. He hosts the sports/faith-oriented, We Tackle Life, podcast with Fox NFL analyst Chris Spielman and the, A Few Good Men on the Big Ten, podcast with Press Pros colleague, Andy Anders. Both podcasts are available on iTunes and GooglePlay.