As high school football and the Covid virus go forward on parallel paths, three area high school coaches speak to the values of routine, adjustment, and extra-curricular activity in the face of that which you cannot control.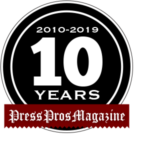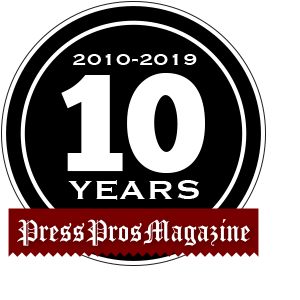 They've been putting in the work for a month or more, quietly, efficiently going about the routines that have built the foundations of hard work and dedication common to their shared excellence.
All the while, the football teams in Mercer, Miami, Montgomery and surrounding counties have known the next click of an internet link or the next notification on their cellular phone could bring the whole thing to a halt.
It's not only a tenuous way to prepare for football season, it's a tenuous way to live.
That, though, is reality for coaches and players focused on an approaching football season in the COVID-19 era.
The dreaded "other shoe" dropped on the Cleveland Metropolitan School District on Friday, rendering the summer preparations of nine football-playing schools in the Senate League — including perennial playoff participant Glenville High School — moot.
Oh, sure, the Tarblooders and their competition can practice for another week if they desire, but everything extra-curricular will shut down July 31 and will not resume before the end of nine weeks of remote learning in late October.
Consider it a cancellation of football season without the courage of decision-makers to own the cancellation of football season.
In Cleveland, fear wins and football loses, which means camaraderie, accountability, social development, community pride and a whole host of other ancillary benefits of having interscholastic sports goes down to defeat, as well.
No one need tell Chip Otten that, or Tim Goodwin, or Matt Burgbacher, or any of the other head coaches hoping their seasonal routine isn't upended the way everyone's has been since mid-March.
"Obviously, I wouldn't be doing this if I didn't believe in those things," said Goodwin, the head coach at Marion Local since 1999. "There is just so much that you can learn about yourself by proving to yourself that you're capable of going through tough situations physically and mentally.
"I bet 80% of our student body is in some kind of extracurricular activity in the fall, whether it's cross country, golf, band, volleyball…it's a great way to kick off the school year when that percentage of your student body is so motivated. I think we're going to be floundering if that's taken away from us."
The hope is state officials who could drop the hammer on in-person attendance, extra-curricular activities or fans in the stands understand they'd be crushing essential developmental experiences for young people and stomping on community spirit with overreach beyond measures that long ago left "flattening the curve" in the rear-view mirror.
"If teenage kids don't have things to do, if they're not active, they're still going to be getting together," said Otten, who's entering his 11th season as Coldwater's head coach in his 19th year at the school. "What are they going to be doing?
"Are they going to be getting into vaping more, partying more, drinking more, experimenting more with those things? I'm just guessing, but when people don't have anything to do and they get bored, they want to do something."
The OHSAA, even amid the turmoil of the controversial termination of Commissioner Jerry Snodgrass earlier this month, appears determined to stage a conventional fall sports season.
In June, teams were permitted to work with players in groups of ten, but have since progressed to collective workouts that approach normalcy. Players are supposed to check their temperatures at home, and remain home if in excess of 100 degrees, and each completes a five-question symptom check upon reporting for workouts.
Two-a-day practices can begin Saturday, with the season scheduled to start in late August.

"Some days I'm very very optimistic," said Burgbacher, entering his second season at Tipp City after previous head coaching stops at Fort Loramie and Troy. "Other days, I question whether we are going to be able to play.
"There are still some things we have to figure out, like mouthpieces. That's something kids touch in between every play. When we're talking about germs, viruses and passing things on. We have to come up with a solution there because sports and extra-curricular activities afford kids the opportunity to learn so much.
"I'm not saying it's more important than the classroom, because academics are vitally important, too. Of course, we want our kids to be smart academically, but we want to graduate well-rounded kids, and having the opportunity to participate in extra-curricular activities helps them out tremendously."
What young athlete isn't made better in manifold ways by working, investing, sacrificing and achieving? Think of the well more than 100 state titles won by Midwest Athletic Conference teams in all sports over the decades. Think of the lessons ingrained, the memories locked away, the school spirit magnified.
The cancellation of spring sports denied Coldwater's baseball team a chance to defend its Division III state championship.
Goodwin and the Flyers can set an Ohio record this fall with a 12th football state championship, which would be the 11th title in four different sports for Marion Local since 2011.
You'd think, because of that, Goodwin would be on the front lines of those shouting for the season to progress as usual.
Well, think again.
"I decided a long time ago I wasn't going to worry about things I don't have control over, so I don't stew over this," Goodwin said. "I'm not a change agent. 'Hey, we should be doing it this way. I'm going to call someone until they hear me.'
"I'm more, 'Oh, we need to do this. Ok, let's do it.' We're going to do it the best we can and adjust. With that in mind, we're rolling. You tell me to wear a mask on the sideline, OK. If that allows us to play, I'll wear a mask on the sideline on Friday night. That doesn't bother me at all. There are a lot of things out of our control, so we're just taking it day by day and having fun."
Hopefully, that head-down, one-foot-in-front-of-the-other approach pays off, with teams' toil and preparation rewarded amid the constant debate over the authenticity and application of the latest state-wide COVID-19 test results.
"In Mercer County, at least all the people I talk to, we're over fearing this thing," Otten said. "Let's get back to normal life. We're going to honor the new facemask requirement in our complex and, outside, I think we'll be pretty normal.
"Because of our culture and the way people feel around here, we're just moving past it. It might bite us in the butt. Who knows? But for now, we're ready to move on. We can't hold back forever."
Bruce Hooley is a former sports editor of the Troy Daily News. He hosts the, We Tackle Life, sports/faith podcast with College Football Hall of Famer Chris Spielman and the, "A Few Good Men on the Big Ten," podcast with fellow Press Pros writer Andy Anders. Both podcasts are available on iTunes, GooglePlay and other podcast platforms. Follow Bruce on Twitter @bhoolz and on Facebook at BruceHooley.com