Five years ago Piketon, Ohio and the Ohio State Buckeyes lost pitcher Zach Farmer to cancer.  Saturday, both came together to ensure that his legacy, his attitude, and a work in his honor will never be forgotten.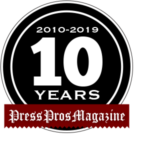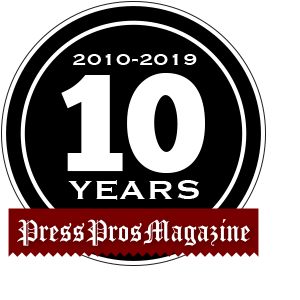 Piketon, OH – Several years ago my impression of Piketon, Ohio was not so good.  Traveling north on route 23 the speed limit drops from 55 to 50 right at the city limits sign…and they mean it.  Eighty dollars later I vowed I'd never forget the place.
But beyond my memory of speeding tickets Piketon and the Lucasville communities have a rich tradition in baseball, as well – guys like the legendary Branch Rickey, who helped break the color line in major league baseball in 1947 when he brought Jackie Robinson to the Brooklyn Dodgers.  Big leaguers like Gene Tenace, Al Oliver, and Larry Hisle all hail from the Scioto Valley…and in 2014 the Ohio State Buckeyes recruited a lefthanded pitcher out of Piketon High School named Zach Farmer, a three-time all-stater, who captured the respect and imagination of coach Greg Beals in very short order.
In the spring of 2014 he pitched 49-plus innings as a freshman, compiling 6 wins against 4 losses, pitched to a 3.28 earned run average, and gave every indication of being a Big Ten star on the rise.  Things couldn't have been brighter.  But by the fall of 2014 the pictured for Farmer and the Buckeyes had changed.
He was diagnosed with acute myeloid leukemia after complaining of not feeling well, and underwent rigorous treatment at the OSU James Cancer Hospital, hoping to beat the disease like just another opponent.  For a time he appeared to have found success, pronounced cancer free in April of 2015.  But within weeks his hopes dimmed with the realization of the worst possible scenario.  His cancer had returned, and Zach Farmer passed away on August 4, 2015, leaving a void in the minds and hearts of teammates and college baseball alike.
His story was recognized coast to coast when Hall of Famer Randy Johnson gave a tribute to Farmer during his July induction speech in Cooperstown, just weeks before he died.  The Buckeyes paid tribute by wearing his initials on their caps the following year.  Time, as we know, eases such pain and his memory could have become just a footnote to what promised to be a brilliant career, perhaps even in the footsteps of Randy Johnson.
But Beals, and Piketon vowed that his legacy would not be left behind, and Saturday morning, almost five years to the day of his leaving, 36 foursomes showed up at Dogwood Hills Golf Club outside Waverly, to remember and do some good in his honor – the first annual Zach Farmer Cancer Assistance fund-raiser to benefit those who might someday realize the same fight he had to endure.
Organized by his father, Larry, his friends and members of the community, the entire Ohio State coaching staff showed up – Greg Beals, Matt Angle, Dan DeLucia, Kirby Pellant, Ryan Riga, Brad Goldberg, and Blair Everhart – to support a great teammate and a great cause.
"My fondest memory of Zach as a player was his last start for us in 2014,"  said Beals, asked to share the positives of their time together.  "Just to see his development.  The talent was there from the get-go, but he had to develop some of the peripheral stuff that comes with the game – the command of pitches and learning to be more efficient.  He was really starting to get that in his freshman year and that was fun to see.
"But it's hard to speak of moments when you're talking about a life.  What I'll remember about Zach is him in our clubhouse, with the guys.  He was easy to get along with, but he was a great competitor.  And guys in our game have that looseness, that ability to have fun, but when it's competition time they can turn it on.  And Zach certainly could do that."
Remembering one so young, with so much promise, and taken at such a young age is always bitter-sweet.  Beals handled that emotion, too, with a positive perspective.
"I understand the bitter sentiment, given the circumstance, but it's all sweet to me,"  he added.  "The bitter part?  There's bound to be some times, but days like today are all sweet…because this is about Zach, and his spirit, and the turnout of people from his community.  When I asked my coaching staff and the guys from the Diamond Club…they all said 'We're in.'  There was no question about it.   That tells you what kind of guy Zach was, and the relationship he had with people who knew him.
"I think what's harder to speak about is the relationship with Larry (his dad).  Larry's just a great human being and he's gone through something that I went through myself with my father.  They (the Farmers) trusted me and they trusted our program to do the right things by Zach.  They trusted our university with him.  So we have a great mutual respect for each other, the parenting, and the struggle that he continues to go through.  You really never do get over something like that (losing a child).  I will always have a huge amount of respect for Larry and the way he's responded with this.  Our relationship continues to grow.  It's like family.  Larry continues to make trips with us, and I want to continue to support what's going on around Zach in his name."
Impressively, Saturday's event was sold out, and foursomes were actually turned away for lack of space and carts.  Larry Farmer, Beals and staff, and the Piketon community came together to remember the importance of helping others…those that will one day benefit from a new foundation started in its namesake's honor.
"You can't just do this everywhere, with just anyone,"  said Farmer, who works locally in Piketon in the wood (timber) procurement industry.  "This is like family when you talk about Ohio State.  That's what he preached when came here (Beals as a recruiter), and that's what he's done. Family is a serious statement, but that's what he is.  We still talk several times a year and he's let us know that he's all in with what we're doing now.
"Zach was all about Ohio State.  That's where it ended with him, they were there for him when he was sick, and you can't believe the support he got from the team, the university and alumni.  It'll always be that way, and this will become an annual event."
The goals were modest, but Farmer acknowledged that even the smallest amount of help looms large for someone in need.
"It's taken us a couple of years to get this together.  There was help from the Piketon community for Zach that he never got to use, so we've turned it over to this in starting the foundation.  Today if we could pull $5,000 out of this it would be great.  The support has been great, and we've already been able to help some people."
As for baseball, Beals looks to the future and with another void he hopes to soon fill.
"We've really missed it,"  said Beals.  "We're missing the locker room and the brotherhood of Buckeye baseball that means so much to all of us.  Guys are hungry and we're really excited to get back together.  I've missed it personally, and I've missed it from the standpoint of knowing how anxious they are to get back to work.  It's exciting to have a group of guys in that mode."
And a note to city council – I couldn't have been more impressed with Piketon when I drove north up route 23 on Saturday, back to Miami County.  A new appreciation for home…and family!