Minster's July festival of baseball (and softball) is for everyone, every age, and every skill. Even if all you have to offer is a good story…a guy fighting a bear, for instance!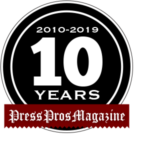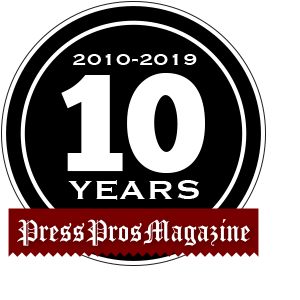 Minster, OH – I'm gonna' confess. There's a lot of reasons why I like to saddle up and ride north on 48 and 66 from my home in Covington to Minster.
A lot of people, actually – people and coaches I've met through the years, and from whom I've learned.
Years ago, when I was writing for the old WPTW website then boys basketball coach Mike Lee sat me down in his office one night after a Wildcats win and outlined how he taught man-to-man defense. Bobby Knight couldn't have done it better (maybe more colorfully), and I never forgot.
Their current football coach, Geron Stokes, entertains me through his post-game interviews. Stokes is always outspoken, and usually unhappy with some part of his team's performance, even if they win by six touchdowns. Over the years I've dubbed him 'the prince of pessimism'.
Their current basketball coach, Mike McClurg, is so good in the hallways with post-game commentary that you actually hate to go to your car. If he ever decides to write a book I'd be first in line to be his biographer, he's such an easy quote.
The baseball coach, Mike Wiss, has won three state titles in baseball and two state titles as the girls varsity basketball coach – he's that adaptable. But best, Wiss is a Civil War history buff and we've mutually vowed to do the battlefield at Gettysburg together someday. I think he gets it like few others (in this day) do.
I've even learned the lore of Minster from those old enough, and talented enough, to tell it. No one likes a good story better than I, and no one tells a good story better than Jack Albers, the old basketball coach at Marion Local, who grew up in Minster, and once told me about Jim Hegemann.
Hegemann was a local businessman in Minster who offered to fight a bear one summer at a local carnival. Hegemann had a reputation for holding his own against all odds, and the last thing the bear's trainer told him before he got in the ring was, "Don't punch the bear."
Of course, the first thing Hegemann did was…punch the bear, which set off bedlam as both Hegemann and the bear were soon amongst the crowd that had gathered outside the ring to watch – many of them senior citizens.
"You should have seen the crutches and walkers flying in the air," laughed Albers, tears streaming down his cheeks as he struggled for breath. "No one will ever forget Jim Hegemann fighting the bear.
Classics, every one of them, but in Minster they're hardly done.
Twenty years ago they started another 'Classic', a July weekend for amateur baseball and softball, which has done nothing but serve as a feeder for Wiss's high school program in baseball, Rob Hemmelgarn's program in softball, and an annual attractant for as many as 75 area teams who show up to play.
How big a deal is it? Well, Mike DeWine would have been disappointed Friday as a thousand people showed up at the city's beautiful Four Season's Recreational complex to watch. Social distancing and keeping Grandma safe was the last thing on their minds. And no one was quoting Lincoln or Ronald Reagan, like DeWine. Heck, Grandma was sitting on a lawn chair under a shade tree near the right field foul pole with a 'growler' beside her. She was there to watch baseball, another on the checklist of Minster classics.
"There's just so many people in this town who love baseball and softball," says high school principal and coach of the local 10-year-olds, Austin Kaylor. "Look at how many are here to see these kids play baseball; and if you walk a quarter mile to the west there's that many people over there to watch softball.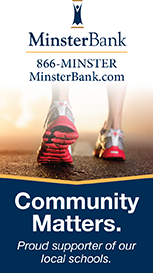 "If you think about, it's a small town with a handful of guys who've gone on to play Division I baseball in college. A couple of guys have been drafted but never got to the big leagues. But there's just so many people here who played ball in high school and have those memories, and now they come out here and relive those memories watching the kids. The sheer number of people in Minster who love baseball is amazing."
You never know who the next Division I recruit might be. And you never know which one could turn out to be first big leaguer – Calix Cedarleaf, Hayden Linn, Tyler Bergman, among Kaylor's ten-year-olds. The town's people ring the field and shout encouragement as if their pre-destined for success.
"It's such a big part of who we are – our culture," Mike Wiss has said over the years. "Seriously, baseball is an activity that does a lot to help bring our community together. There's a lot of pride in how we play and how we do things."
Right down to the neatly manicured Little League diamonds…and the varsity field on Hanover Street, two blocks north of the town's signature landmark, St. Augustine's Catholic Church.
Right down to the sharp-looking uniforms on the next generation of kids. Almost all of them blonde and blue-eyed, they look like first cousins and play with unmistakable pride when they sprint out to take their place on the field.
"Go to a high school tournament game," says Kaylor. "Look up in the stands and you'll see all of those kids, 10 to 14 years old, sitting there to watch. That's always been one of my jobs, mine and Jeff Steuve's …to get those kids there for those games, and nothing makes me happier. And nobody does more to make Minster baseball work at this level than Jeff.
Wiss has parlayed that pride and detail in to three Division IV state titles in the past decade – 2011, 2012 and 2017 when his Wildcats beat neighboring Russia in a 2-1 thriller at Huntington Park, in Columbus.  And other area teams have benefited from that standard of quality.  Fort Loramie, just five miles south on Ohio route 66, has won three titles of their own in baseball.
Rob Hemmelgarn hasn't won that big yet with the softball program, but he owns three MAC titles in the past decade…and his 2019 team was top-ranked before losing in the district round of the state tournament.
And supporters of track and field and cross country will tell you that the list of Minster titles in those sports emanate from the same culture of work, and pride, and community that you find in baseball.
Or ask Geron Stokes, who's rang the bell twice in football – titles in '14 and '17 – in his seven years as head coach.
In the meantime 75 teams have come to the Minster Classic this weekend hoping that some of that classic magic rubs off on them.
Or, just find someone old enough to tell you the Hegemann story.
Either way…classic!