A weekend reader suggested that we ''educate" ourselves from the example of a more responsible journalist…one who cares about people, not just sports.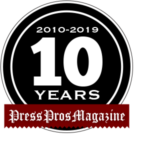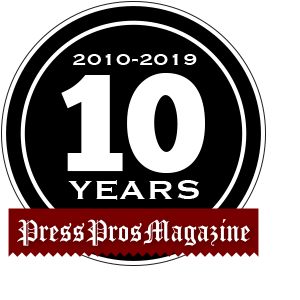 Two columns from last week found their way out of the friendly confines of Miami, Shelby, and Mercer/Auglaize counties, and into the minds of readers from the Hamilton and Butler county area.
One was the Joe West feature from Thursday, where Chicago columnist Paul Sullivan derided the veteran National League (Major League) umpire for his stance on the coronavirus, and his plans to work the upcoming 60 game major league 'exhibition'.
West's words: "I don't believe in my heart that all these deaths have been from coronavirus. I believe it may have contributed to some of the deaths. But I'm not going to opt out. I'm going to work. And I'm going to work until you take me off the field or I get hurt. Whatever, I'm working."
Sullivan called West's statement, "Ignorant."
The other concerned last Saturday's post about the Ohio High School Football Coaches Association's post to flip the football season from the fall to the spring. The Wadsworth High School head football coach wrote in a letter to his fellow coaches, "It's the greatest team sport and is still pure without corruption from outside organizations. For what it's worth I think our kids should be playing football this fall.  But if that can't happen because of OHSAA/Ohio governor restrictions, I propose flipping the season to the spring.  I am concerned that our players will lose their ONLY opportunity to play during the 2021 season if the OHSFCA does not unite."
It prompted a Hamilton County reader named Jason to write: "I would suggest that you rethink your position to consider what's best for all people, as opposed to what's best for those who play football. I think you might 'educate' yourself through the example of a much more responsible journalist, Paul Daugherty, of the Cincinnati Enquirer. You might read his weekend column and take a more responsible, inward look in the mirror."
So I did read Daugherty's weekend column, entitled Defiance Won't Bring Football Back. I must confess, as much as I admire his work Paul could use some help with headline writing…because I thought he meant that Defiance College had dropped football.
But what he wrote, in part, was this. That people's attitude (defiance) about wearing masks, social distancing, and defiance of Governor Mike DeWine's orders are only hurting our collective chances of defeating the coronavirus.
Daugherty: "All your defiance does is make sure the pandemic will linger for all of us."
And: "Rights and freedoms and liberties and all that. No mention of responsibilities, though. They might interfere with your rights. You can laugh at/ignore/stand proudly in defiance of DeWine all you want. You an ignore the science and scientists and act like a 2-year-old. The virus will love you. What you can't do is resume normal living. No amount of defiance is going to re-open the country completely or get every child back in school. It won't ensure college football on Saturdays in the fall."
I'm honored, actually, to be compared to Paul Daugherty, because I think he's talented and one of the best in the country. Why he's still in Cincinnati, I can't imagine.
Because, Paul's column reflects the obvious politics of Cincinnati, Hamilton County, and that corner of Ohio. But if you're 'educated' on the state of finances, city management, corruption, debt, racial tension, and the fact of how the tail wags the dog in the 'Queen City' … there can be no denying that Cincinnati is the state's biggest urban mess. Has been for decades, and they just keep kicking the can down the road by blaming the divide between cultures.
But still, if Jason dwells in condemnation of Joe West, or one's opinion that kids are better off back in school and playing sports – their normal routine – it's NOT A MATTER OF BEING UNEDUCATED, is just one person's opinion.
And as it pertains to the divide in parties and ideology (as stated in the West column) there is simply no respect for difference currently if you don't drink from the cup of the networks and the media.
I have nothing but respect for Paul Daugherty's excellence, and his body of work. But when he snarks that responsibility trumps another person's rights…that's heavy, despite his best intentions. Because while I respect Daugherty, I respect more the personal sacrifice of millions who've given their lives freely for those rights – to express an opinion without being called ignorant by the press. Those people died. Paul didn't.
Do I believe in responsibility? Absolutely. And for the cause of responsibility you don't see me in crowded restaurants, bars, or parties. Even in the best of times I'm conscious of distancing.
Do I believe in science? Absolutely. But like others, I question which science in this case. Because just three months ago the ultimate authority, Dr. Anthony Faucci, said that masks were worthless to prevent the spread of the virus. The only person who needs them, he said, were those confirmed to have the disease.
But is science confusing? Sure, because half the experts preach herd immunity by being in contact with the virus, thereby building your resistance…while the other half says stay in your house, out of harm's way. Where kids are concerned there's not one confirmed case of a school child dying in Ohio from coronavirus. And the American Society of Pediatrics has consistently said that the percentages of adolescents being impacted is less than one-thousandth of one percent.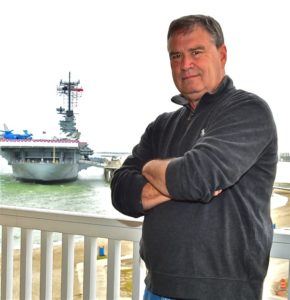 But again, do I believe in responsibility? Yes, assuredly, but how responsible was it for millions to protest and march together a month ago, masked and unmasked, while local mayors and state governments actually gave their approval – encouraged it? And now we're shocked and desperate over the spikes of Covid in Cincinnati and Hamilton County?
You see, Jason, it's not that I need education. It's just your bad luck that I'm educated enough to be an observant pain in the ass to your position, your agenda and ideology. But it's your right to do it. And when you can better 'educate' me as to the inconsistencies of science and politics…maybe we can come together.
Until then, life is guaranteed to no one, just like consistency. In their absence all we have are opinions. It's our right, guaranteed by the Constitution, and no one ever fought and died to preserve anyone's responsibility.  As for those that did die……
You have no argument!