In an exclusive interview with OHSAA Director of Communications, Tim Stried, we pose some tough questions pertaining to the the organization's reasons for dismissing Jerry Snodgrass, and their goal for moving on.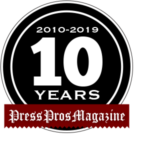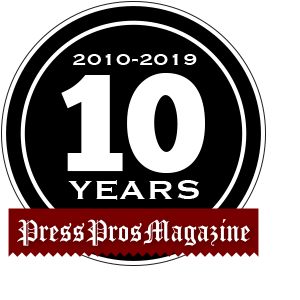 Our goal, originally, was some interview time with recently named interim OHSAA commissioner, Bob Goldring.  But Goldring wasn't available on Tuesday morning.  Probably changing desks.
In his place…OHSAA Director of Communications Tim Stried stepped to the fore to answer some questions – tough questions – as to the public sentiment for information surrounding the firing last week of popular former Executive Director, Jerry Snodgrass.  Information accompanying the announcement of the Snodgrass dismissal was both speculative and sketchy, more rumor than fact in some cases.
Principally…frustration over perceived indecision by Snodgrass to make an announcement about the start of fall sports in Ohio.  A rumor!
Second…the reality of the OHSAA's financial picture in the wake of losing six of its principal state championship tournaments since March 1st – boys and girls basketball, wrestling, baseball, softball, and track and field, and speculation that it has left the organization in a squeeze for money.  A fact!
Third…questions over relationships between Snodgrass and OHSAA personnel, concerns over future tournament attendance,  given flagging popularity and instability with venues willing to host the events.  Fact!
But perhaps the biggest issue of all stems from Snodgrass's popularity around Ohio, with administrators, athletic directors, fans and athletes alike.  A majority of people who responded to our Press Pros column from July 7 have openly vented.  Jerry Snodgrass got a raw deal.  And why?
Stried and I have a decade-long relationship – a good relationship – and we mutually agreed from the outset that while it was important for the OHSAA to provide some explanation – to institute some damage control due to public sentiment – there are probably more questions than answers at this point, and some questions that cannot be addressed presently because of anticipated litigation.  The magic word?  Lawyers!
"The last seven days have been a whirlwind,"  Stried opened.  "The change, in some ways, was a surprise, but also one that had been building for months.  This was not over an isolated incident.  It just so happened that Monday, July 6 was the day the board of directors dismissed Jerry.
"There have been so many rumors since last Monday night, and to the point regarding one of those rumors…there is an admission from (interim commissioner) Bob Goldring that there were issues internally, with staff.  That's no secret.
"But there were several reasons that brought on this action.  There were multiple things that led to the board's decision.  And I hope that everyone understands that this was a very difficult decision, personally, for the board.  We're in the middle of a pandemic, we're doing all we can to get school sports up and going soon, so there's never a good time to make a decision like this.  It was tough, but I think even with the awkward timing they knew…they had to do it."
How popular was Snodgrass with the rank and file across the state?  A veteran of the classroom, a coach, and a former athletic director at Findlay High School, he had the respect of people at every level.  If you talked with him he knew the state's 88 counties and individual school districts like the back of his hand, from rural Symmes Valley in Lawrence County (the southern-most tip of the state) to urban Cleveland St. Edward on the shores of Lake Erie.
Snodgrass knew no strangers, and made the point in a Press Pros interview two years ago, that "If someone in the stands has a question I think we owe them an answer."  He did his best at that, and his availability won him a lot of friends.
Now, those same people are asking the questions, and it would seem that the OHSAA would be well-served to answer – and that soon.  Given his popularity, is damage control a top priority with the organization?
"That's a good question,"  Stried admitted with a pause.  "Jerry was very popular with coaches and athletic directors, and that made the decision even tougher.  But I wouldn't call it damage control.  I know what you mean by your question, but I would phrase [answer] the question as an effort to refocus –  a restart plan for school sports.  The day after Jerry's dismissal last week the lieutenant governor, Jon Husted, came out with his "I want a season" campaign for high school sports.  We enthusiastically joined with that campaign, and that's one example of our trying to refocus people's attention on the upcoming school year.  We've already done a lot of work internally with moving on, and that's something our board has charged us to do.  But there's a lot more to do, and we're working closely with the board to make it a reality.
"I certainly understand people's desires for answers, but right now we're moving forward with the things we can control."
But that may not be so clear to people who just want an answer.  For instance, is the OHSAA better off without Jerry Snodgrass than with him?
"That's a tough question, but I would defer that question to our board of directors as to the right message in order to clarify, or as to rumors that need to be dispelled,"  adds Stried. "I have complete faith in our board, our staff does, as well, so if the board wants to be forthcoming with a message to clear up rumors to our member schools…that will be their decision.  And don't forget that our board is elected by those member schools.  The member schools certainly have input into the board's decisions, to a certain extent.  So I would defer to the board if they want to send out more information.
"But at this point, for legal reasons, we can't say too much, and I'm sure that's the case with both sides."
Will there be fall sports, notwithstanding Jon Husted?  Member schools – most of them – are biting their nails over the anticipation of budget issues without them.  Mainly, that with a quarter of OHSAA member schools their budgets will not allow for many of their current activities if there is no football and volleyball – principal revenue sports.
And just as anxious is the Ohio High School Athletic Association, of which Jerry Snodgrass admitted in March that without the basketball and wrestling tournaments it put the organization in a short fall of somewhere north of two million dollars.
"There's no question that we've had to tighten our belt, reduce staff, reduce salaries for upper-level people,"  adds Stried.  "But I would not call our situation threatening.  The information in The Athletic article by Tom Reed and Aaron Portzline was well presented, and we were pleased when they reached out and asked us to cooperate.  We wanted to be transparent concerning the financial situation we're in.  That said, I wouldn't say that the OHSAA is close to shutting down.  As long as there is some kind of school sports I think the OHSAA will always be here.  Having said that, the cancellation of the tournaments was a blow to us financially.  Jerry explained that in the article.  We've had staff departures, we've had pay cuts for senior staff, we've canceled things that were in our future budget.  We've done what we can to mitigate the financial shortfall that we face in 2020.
"And if we don't have the football playoffs you might see more cuts like those.  But we're not close to closing our doors.  We do have reserves.  But we could be faced with further cuts, like a lot of other companies that have to tighten their budgets.  I'll say this…any business that has to rely on ticket sales is going to have to make some tough decisions.  It could be sports, it could the performing arts, and it could be theaters.  It's going to be tough.  But there will always be an OHSAA as long as our member schools have sports."
But will they (member schools) have sports, given the current crisis and indecision, and lack of clarity on the part of state government?  Will Faucci trump football?  Will Covid K'O cross country?  Will volleyball vanish?  Of all the questions on people's minds, the one they want an answer to most is…will there be fall sports?
"I fully expect that we'll have fall sports.  I really do,"  says Stried.  "As of July 14 we are full go for planning on August 1 being the start date for fall practices.  That's our goal, but if we're told otherwise, by the governor, then we'll have to change.  But at the moment I think we'll have fall seasons.  I think they might look different – there'll be social distancing in the stands so you'll have smaller crowds.  There might be scenarios where some schools don't field a team in some sports.  But honestly, I expect us to have our full list of fall sports.
"The OHSAA believes that extra-curricular activities are very important to kids, and there are medical people that say the same things…that kids get a mental benefit from being in school, in class, and involved with extra-curricular activities.  It's very important and it speaks to all the good things school sports provides.  Now if we begin to hear something different from the medical community, then of course, we'd have to act accordingly.  But for now, the benefits are there and we need to do what we can to keep them."
Yes, there were more questions – on a range of things – that never got asked.
What would a 'national' search for a new commissioner look like – how long, and how costly?
Will down-sizing create more independent responsibility for individual district athletic boards to serve their communities and schools?
And admittedly,  I came away with less than what it will take to satisfy that reader interested in what really happened with Jerry Snodgrass.  But timing is everything, reminded Stried.
What I did come away with was…the OHSAA cannot, and will not, wallow in the aftermath of its decision last Monday.  Businesses don't operate that way.
Added Stried, "As long as there's an OHSAA we'll still be in the business of serving kids.  In this case I think the board had one direction…Jerry Snodgrass had another."