The Marion Local Flyers name is synonymous with state championships. So is Florentine Moeller. The feisty great-grandmother has a direct link to 63 OHSAA state tournament appearances and 34 state championships.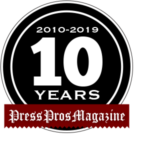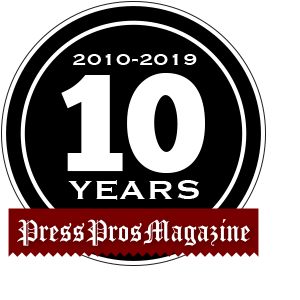 Maria Stein, OH – It seems amusing to think about now for a school with 20 OHSAA team state titles. But for 25 years one state tournament team banner – Marion Local's 1975 Class A championship for boys basketball – stood alone in the Flyers' gymnasium.
Then, beginning in 2000, state championships started to 'Flo' through the small Maria Stein community … in a manner of speaking. Florentine 'Flo' (Knapke) Moeller, a solid athlete on the softball field in her own playing days, claims an impressive championship-caliber connection to the Flyers.
Marion Local's first eight football state championships had at least one of Flo's grandsons on the team. Marion Local's lone girls basketball state championship in 2003 was aided by three granddaughters. Also in 2003 the boys basketball team added another title with a pair of grandsons. The school's first three volleyball championships? Yep, a Moeller was on court for those, too.
In all, Arthur and Flo's 14 sons and daughters and their 54 grandchildren – all a direct bloodline – have produced 63 state tournament appearances and celebrated 34 state championships (including three titles from great-grandchildren). Those totals include a St. Henry baseball and football championship as well as two Coldwater cross country state appearances. But, even as competitive as the Moeller family is – the grandkids swear you had to keep an eye on Flo during card games – they happily celebrate titles from those rival schools, too.
Maria Stein, which in German means Mary of the Rock, is a small community of about 2,300 people in southeastern Mercer County. Rich farmland and cross-tipped churches dominate the landscape. It's a close-knit community where everybody knows everybody. And everybody knew the Moellers … especially when it came time to play outside.
Having 14 siblings gave the Moellers a competitive advantage growing up. There were always enough players for a game of basketball or football or softball … even before the neighborhood kids joined.
"The whole neighborhood liked it because the Moellers had so many kids," said Lisa Moeller, who married into the family through Terry Moeller. "The rule was when the garage door went down the game was over. The whole neighborhood (would groan because the game lost so many players)."
Strength in numbers continues for the Moeller family today. Of the 68 sons & daughters and their kids directly related to Arthur and Flo, 27 of those individuals have made state appearances. That number goes to 30 extending it to great-grandchildren. Twenty individuals have won at least one OHSAA state championship, including cheerleading titles.
And don't forget Margo (Moeller) Chappel's two state tournament appearances as an assistant volleyball coach for Dublin Coffman, or A.J. Kremer officiating at the girls basketball state semifinals.
As for Flo, she grew up when girls' sports were limited. She was a solid left-handed softball player on the Chickasaw girls church team and played in a fair share of Muscular Dystrophy tournaments. And even though opportunities were limited for females at that time, Flo made sure her six daughters – Nancy, Linda, Deb, Lisa, Becky and Annie – weren't relegated to the sidelines when their brothers went out to play.
"She would never allow just the boys to play. We had to include our sisters," Terry said. "We lived in Chickasaw then and we always played at the old school grounds, which were a block away. The girls played football, they played basketball, they played softball."
Did the eight Moeller sons – Larry, Gary, Terry, Tim, Jerry, Art, Mike and Pat – take it easy on their sisters?
"Oh no," Terry said. "It was a very competitive family."
And it still is.
As for Flo, she doesn't get to as many games since a broken hip. She's easily attended more than 1,000 of her kids' and grandkids' sporting events, most of them with her sister Tilly.
Football continues to be her favorite sport … and what place better than Marion Local, which continues to be Flo's favorite team. During one stretch the Moellers contributed to eight straight of Marion Local's 11 football state championships. In all, including the great-grandsons, the Moellers have contributed to nine of the 11 titles, including the 2019 championship.
"I think I might have mentioned that to coach (Tim) Goodwin one or two times," said Russell Moeller, who was on Marion's 2000 and 2001 football title teams and the 2003 state team. He also won a basketball title in 2003 and returned to state in 2004.
"I told him, 'You know you haven't won one of these things without us.' He rolled his eyes and said what about (this specific) year? I said, 'You know that Nietfeld kid? Guess what his mom was?'"
Yep, a Moeller. Annie, to be precise.
The Flyers … and Flo … became such regulars at the football state championships that she got a shout-out from former OHSAA commissioner Jerry Snodgrass. During one of the state championship trophy presentations Snodgrass said, "I know Tilly and Flo are out there somewhere."
Deb started the family's state tournament run with three straight trips to the girls track and field championships in 1976, 1977 and 1978. She competed in the 880-meter medley, the 880-meter relay and the shot put.
The girls state track and field meet started in 1975.
"The girls' sports were just starting back then. Our events, we actually received our plaques underneath Ohio Stadium (away from the crowd)," said Deb, whose cheering section at state amounted to her coach.
"Back then it was just me and my coach that went. My dad was working and my mom stayed home. It was just different back then. Now you get in the stands and you just hope your boy plays a good game. I was definitely more nervous for my kids."
Pat and Mike went next, reaching the 1981 Division V football state semifinals for the Flyers' first playoff appearance.
"It was pretty exciting at the time because we were the first area team to go to state. I remember all the local businesses had things written on the windows," Mike said. "It's more exciting when you're playing. It's more nervous when you have a kid out there."
Seventeen different Moellers have experienced state football, including grandson A.J. Kremer with St. Henry. Thirteen of them have hoisted state championship trophies, including A.J.
The next generation has arrived to carry on the tradition. Great-grandsons Owen Moeller and brothers Damon and Peyton Moeller were members of Marion Local's 2019 state title team. No Moellers were on the Flyers' championships in 2017 or 2016.
Of those football state titles, Ethan Nietfeld holds family bragging rights with four championships from 2011-2014. Three of those wins came playing with his brother, Aaron.
"When people find out I'm from Marion Local they'll say I bet you won a state title," Ethan said. "I tell them I won four.
"Its's pretty incredible. I was blessed being in this community having my teammates and classmates pushing each other hard every day."
No matter the sport, Ethan said the same qualities can be found for their success: Practice hard every day. Time in the weight room. Extra conditioning. Quality coaches. Coachable kids.
The Moellers, though, have one more trait in common.
"Grandma was always that competitive girl," Ethan said. "She was hard on us but looking back it was for our own good. She wanted to discipline us. Whether it was a board game or what, she had that competitive edge and we kind of stole that from her."
State titles aren't the only thing celebrated in Maria Stein. The area is strong in its family values and its Catholic faith. The Shrine of the Holy Relics on St. Johns Road houses the second largest collection of relics in the United States.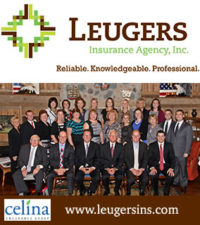 The community prides itself on taking care of each other, whether you have the same last name or not. Leaving town for college, even for a city the size of Dayton, can produce a culture shock.
Just ask Margo Chappel. She experienced that first-hand, and then watched as her husband, current Marion Local volleyball coach Anthony Chappel, attempt to blend into the community after living in South Korea, Virginia, Massachusetts and Columbus.
Most, if not all, of Margo's classmates at the University of Dayton didn't know how small … or even where … Maria Stein was located.
"We don't have a stoplight," she told them. "They looked at me like I had three heads. They're like, there's no way. Not one stoplight?"
Anthony likely gave the Moeller family the same look during his first family dinners.
"When he first came around to our family we would be at the dinner table arguing about who had more state titles and whose meant more," said Margo, who won a state title in girls basketball and made four state appearances combined in volleyball and basketball. "He was like 'you guys are freaking crazy. This isn't normal dinner conversation. You guys are insane.' That was his outside perspective.
"The Moellers are very, very competitive," added Margo. "We don't like to lose in anything. (Growing up) everything was a competition and losing was something you never wanted to do. … My mom has videotapes of us racing to put on our footed pajamas when we're little. One brother starts too soon so I start crying because he's cheating. We start going again and my brother Russell thinks he's winning. All of a sudden I come in late and I beat him. Then he's crying because he lost. The only prize was a kiss from my dad. It wasn't like I won anything (extraordinary) but winning was a big deal."
Margo and Anthony, who met through volleyball, later became assistant coaches together for Coffman. They helped the Shamrocks to the state volleyball tournament in both 2009 and 2010, good enough for honorary Moeller status for Anthony.
Margo's brother, Russell, had a similar experience with his fiancée. Samantha grew up in Connecticut much closer to the hustle-and-bustle of big cities than big country's fresh air and farms. When Russell described Maria Stein and its rural surroundings, Samantha had only what she'd seen on TV shows to draw comparisons.
"My fiancée has been back dozens of times. She doesn't shut up about it," said Russell, whose job keeps him in Columbus. "It's not what people think it is. The community and people are so nice. The community I grew up in, I wouldn't want it any other way."

The Moellers are quick to credit other influences on the family's athletic legacy. Good timing with the right coaches, the expansion of playoffs and addition of divisions, benefitting and learning from upperclassmen's leadership and talent have also contributed to their state success.
And, of course, having so many Moellers in the system doesn't hurt. There might be bragging rights tossed around at family events – for fun more than anything else – but that's not the case in the community.
"There's no Hatfields and McCoys," Lisa said. "There are other families that have had equal amounts of success and have done very well. A team is a team. The Moellers have done this but they couldn't have done it without the Thobes or Flecks or Ottes."
Or Flo and Arthur.
Arthur and Flo married in 1949. Arthur passed away in 1980 at the age of 53. Flo, who turns 93 on July 17, kept the family going. Their bond is even stronger today. Twelve of the 14 brothers and sisters live within about five miles of each other. Sister Becky is about 12 miles away near Coldwater. Nancy, the oldest, lives in Florida. They still get together for their legendary Christmas parties … including the just-over 100 grand and great-grandkids.
"She's always smiling. She never wants to take credit for anything," Pat said. "She kept us all together after dad passed away. She held it all together for us. That was pretty amazing."
"We fought a lot. That's just any family," Deb said. "That's one thing I can give mom credit for. She raised 14 kids and we get along and still get together. That says a lot about mom. Even all the grandkids, we have a Christmas party and everyone shows up (unless they're out of state)."
Added granddaughter Maria, a member of the 2003 girls basketball state title team: "Grandma Flo is a great person. She's very loving and caring. With all the grandkids she had I think she supported us as equally as she could. She's a very strong-willed person. A great grandmother to have."
The Christmas parties are epic. With so many grandkids and great-grandkids it takes about 90 minutes for them to sit on Santa Claus' lap. That leaves plenty of time for reminiscing and even some good-natured ribbing.
"The biggest joke in (my immediate) family is, I always say I have the most rings or state appearances," Russell said of his five state appearances. "My younger brothers will say which two did you win your senior year? It's constant. Even today we bust each other's chops about what we did and what we didn't do.
"The competitive nature starts at the top," Russell added. "Grandma Moeller doesn't play cards like she used to … but I remember growing up playing a game of Uno Attack. You have to push a button and cards fly at you. We're convinced she didn't hit the button because she didn't want all the cards. Not that we don't play by the rules, but winning and being competitive is part of it. We get a lot of that from her."
The Moellers have left their impact on Maria Stein in other ways than their athletic prowess. Five brothers and one brother-in-law are part owners of Moeller Trucking, which now has as many as 13 nephews working there, too. Nick owns the Moeller Brew Barn, with locations in Maria Stein and Troy.
"Grandma, yeah. Anyone who has 14 kids and live to tell about it is pretty impressive if you ask me," Margo said. "I have four kids and they keep me pretty busy. She's a very stubborn woman. Very set in her ways. But she never missed anything. She was at all of our games in her blue and yellow supporting us. She's just a strong, strong woman. Very strong willed."
To celebrate Flo's 90th birthday Nick's craft brewery honored Flo with a tribute beer. The Brew Barn called it "Go With The Flo."
The Marion Local Flyers have been doing that, too. And they're not done yet.