It took half the regular baseball season to manifest, but finally…some energetic readers with a inquisitive mind have sent baseball questions to our more-or-less expert (his opinion, not ours), Hal McCoy.  If you have a question for future posts, send it via the 'contact' link in a Press Pros article.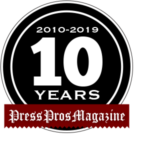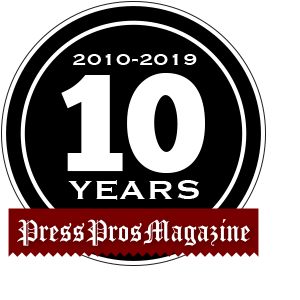 From Dave, working the snacks machine at the Greyhound station:  Hal, which former great players and managers are tossing and turning in their graves as a result of this shortened season with modified rules?
DAVE: Any number of them. I'll never forget the Irish temper of John McNamara in 1981 after the mid-season strike. We were in a motel in Ann Arbor, Michigan and the Reds were training for the season's resumption at the University of Michigan. When McNamara was told the season would be split into two segments, with the winner of each half meeting in the playoffs, he angrily turned the lobby into a junkyard. He destroyed a couple of potted plants. He tipped over a rack of brochures, scattering them all over the floor. He kicked over a bottled water cooler, turning the lobby into the Radisson Canal. And he was right. The Reds had baseball's best overall record, but didn't win either half of the National League West. The Dodgers won the first half and the 
Astros won the second half and they met in the playoffs. McNamara went home to beat the band. And it is for certain that Sparky Anderson, Davey Johnson, Lou Piniella, Jack McKeon, Bob Boone and Dusty Baker would all wonder, "What in the hell is happening to our game."
From Gerry in Dublin (Oh):  Hal, if the Reds start 1-8 is it back to the drawing board for 2021?  And what moves would you make with a sample size that small?  Love your coverage of the amateur baseball kids on Press Pros.
GERRY: Thanks for the special words on covering the high school kids at Newton. I guarantee you I enjoyed that more than I will covering the convoluted, bastardized version of Major League Baseball they're cramming down our throats. With so many early games against the toothless, clawless 
Detroit Tigers early in the season I don't believe a 1-and-8 start will befall the Reds. But, who knows. If that does happen, you probably can say good-bye quickly to pitcher Trevor Bauer and outfielder Mike Moustakas, because they both can opt out after the season. And whatever drawing board the Reds have had in the recent past is covered in finger-paintings.

From Dottie in Catlettsburg, Ky:  Hi Hal.  I wrote to you on Press Pros three years ago, you answered my question, and I have it printed and framed with a copy of your book.  It was a great thrill for me.  My question is…will spectators be allowed later in the year if the virus numbers go down?  And, will any of the recently drafted players get a chance to play?
DOTTIE: Most of the my stuff that hangs publicly is in the post office or on some sheriff'a office corkboard. And it isn't the first time I've been framed. Anyhow, with the COVID-19 virus hanging around like flies at a picnic, I still have my doubts that there will be a baseball season. And if they do start it, I'm wagering they will shut it down. I don't think any of the recent draftees will see any live action. One or two might be on the taxi squad, ready to play if there are too many injuries or positive tests. But with a shortened 60-game season, every game is extremely important and it will be the veterans playing and the kids watching. And I don't foresee anything in the stands except pigeons.
From Pat Schwartz:  First time writer and hoping you'd be doing this again. I have two questions.  What happens with all the Reds minor league players who didn't get to play this year?  And have you ever seen the hidden ball trick pulled off in a major league game?
PAT: Welcome aboard the Press Pros Magazine Express. Most of the teams cleaned out their minor league system and released a ton of players. They can be signed by any team and a lot of them will be signed for next year. Those that remain under contract are pretty much on their own to find places to play or work out to stay in shape. These are untraveled trails and it should be interesting to see how this all plays out next year.
The hidden ball trick? In 47 years of covering baseball, I only saw it tried once, although it may have been tried more often and I didn't notice it. I did see Dodgers second baseman Davey Lopes standing on second base talking to Reds center fielder Cesar Geronimo. When 'The Chief' stepped off second, Lopes tagged him out. That's it. Once. In 47 years.
From David Waller:  Hi Hal.  Wondered who your five all-time least favorite (or dreaded) pitchers were to start against the Reds?
DAVID: That's a tough one for a guy who has covered the Reds for 47 years. You want five, but I can give you four right off the bat from the Houston 
Astros. There was Roy Oswalt, who was 21-2 against the Reds. And who wanted to face Nolan Ryan? Nobody. And there was J.R. Richard, a guy The Big Red Machine hated to face,. Mix in Mike "Scuffball" Scott and there are four Astros. The Dodgers were the same way —Sandy Koufax, Don Drysdasle, Don Sutton, Tommy John,Fernando Valenzuela, Clayton Kershaw. The Braves had four guys on the same staff that caused players to take days off with 'headaches' when they pitched — Greg Maddux, Tom Glavine, John Smoltz, Steve Avery and Kent Mercker. Mix in the older guys like Bob Gibson, Juan Marichal, Warren Spahn. Geez, I'm out of breath. The list is endless.