As Covid numbers ebb and fall, desperation can be felt, and now heard, amid high school football coaches waiting for the word to come down from Mike DeWine.  If we can't play in August…let's shoot for April.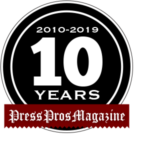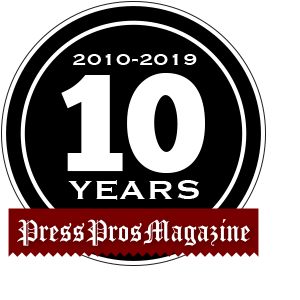 Let's not beat around the bush. If you don't think high school football is important in Ohio – if you don't think it's fundamental to the athletic budgets of about 80% of the OHSAA's 800 member schools – consider the communique circulated over the weekend to members of the Ohio High School Football Coaches Association.
Justin Todd, the head coach of Wadsworth High School wrote:  "I would like to create dialogue about a spring/fall flip [for high school football].  Certainly I'm partial to football, and in no way insensitive to other sports losing their season.  But as all football coaches realize, what makes our sport truly special is the limited competitive opportunities in the comparison to the work required.  It's the greatest team sport and is still pure without corruption from outside organizations.
For what it's worth I think our kids should be playing football this fall.  But if that can't happen because of OHSAA/Ohio governor restrictions, I propose flipping the season to the spring.  I am concerned that our players will lose their ONLY opportunity to play during the 2021 season if the OHSFCA does not unite."
For the sake of brevity I'm paraphrasing some of Todd's words, because the communique and the outline of a would-be football schedule of activities come February is quite lengthy.  I don't know Coach Todd, but I subsequently called him after reading. He's committed, passionate, and with GREAT priority wants to see football played in Ohio at some point in the coming year.  And I think from what I derived via our conversation…at all costs.  But to the desperate nature of his letter, would there be costs?
"I really don't care about the politics of doing this,"  he said briefly.  "I don't want to politicize football.  I'm just interested in doing what's good for kids."
This is not new.  It's been rumored about for weeks.  If it's good enough for Princeton of the Ivy League to play in the spring, why wouldn't it be good for Princeton of The Great Miami Conference, in Cincinnati?
But the tone of the letter seems to place football ahead of the other sports in terms of priority…a matter that's bound to create more problems in some districts than it can solve for the sake of football in others.  Todd, and other coaches, can justly make the claim that football accounts for 70% of their schools' overall athletic budget, and as more than one argues…there is growing doubt that the department of health and Mike DeWine is going to sanction any kind of contact sport over the next two weeks, leaving another school sports year hanging.  Justin Todd, and his colleagues, are being pro-active – outspoken when others choose to remain silent.  They believe that schools, and kids, cannot afford another season of inactivity.
But it's also fair to point out some of the problems that a flip in schedule would cause – with moving football to spring…baseball, softball, and track to fall.
One, flipping the schedule to would mean that spring athletes that also play golf, or volleyball, or run cross country in the fall would have to choose.  And to some parents, with proprietary interests, of course, there would be issues over the amount of preparatory work for football compared to their kid and their sport.
Two, there's the inevitable district politics of some claiming that football doesn't raise enough money to offset the loss of opportunity for kids in other sports that would suffer accordingly.  The cry would be for a more equal consideration, as if that's not already heard enough.
Three, the majority of key position players in football also play high school basketball, so there's going to be an issue with overlapping seasons.  In the proposed schedule, football workouts would start in February.  But what if the basketball team goes deep into the basketball tournament?  And is there down time for athletes who would go directly from basketball to football?
Four, it's always been argued that the reason baseball can't be played in the summer is because some kids have already graduated.  But if the football playoffs were to extend beyond graduation…what then?  And would anyone make the argument?
Five, people who favor a flip cite that baseball players can get in the majority of their schedule by playing five games a week, if they have to.  This as opposed to football, which can only play one game a week because it's a contact sport.  But then comes the argument about safety regarding the overuse of arms.  And it's true that fall baseball portends better weather than March and April.  But where would you play a fall state tournament for baseball?  Minor league parks are usually down at that time for field restoration for the coming season.  And college facilities are unavailable because of fall baseball.
There are other compelling arguments to be made, but with almost every one of them comes a conflict – in some cases concessions to be made for the sake of football.  Parents of kids in other sports have argued for years…there are already too many concessions that come for the sake of football.
On the other hand football coaches look at Columbus, they look at the statistics of Covid cases among adolescents (which is almost non-existent), and they perceive a lack of leadership, and indecision…when most experts say that kids' interests are best served when they're in school and in their normal routine.
"The figures say that there really isn't much risk for kids that age,"  said Todd, before hanging up.  "So yes, it's a matter of risk and reward."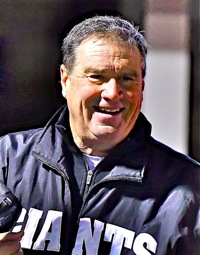 And do you credit men like Todd above the politicians, who wait and wring their hands, weighing what they probably already know is best for kids against what's better for their political future?  Justin Todd and others have seen the last five months, and are taking the reins on behalf of a concrete, if not temporary solution.  They don't want to see another spring of 2020, and kids sidelined because the adults don't know what to do.
"As a former athletic director, it was hard to see those kids lose their seasons,"  says Todd.
Can it be flipped?  It's 'classic' risk and reward, but that's how coaches make their living – how young men and women learn to be leaders when it's their turn – risk and reward.
That NEVER changes!