Anderson High School sprinted out of the starting gate last week, the latest to change a nickname perceived to be offensive to native Americans – or someone.  Which leaves the most natural of questions…which in a number of local schools in Miami, Shelby, Mercer, and Clark counties will be next?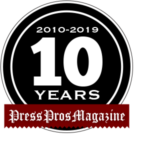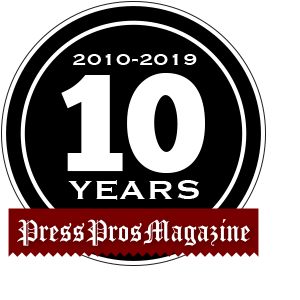 No one associated with area schools like St. Henry, Fort Loramie, Piqua, Newton, Fort Recovery, or Wapakoneta really want to talk about this, or even hear about this.  But when the Forest Hills school board voted to abandon the 'Redskins' nickname for Anderson High School last week it probably opened a Pandora's box for the above-mentioned, and a number of other area schools who have the same Redskins, or Indians, or Braves, or native American reference as their nickname.
And when I asked former St. Henry football coach and athletic director Tim Boeckman about that very issue this week…he closed his eyes and shook his head gently from side to side.  "Here we go,"  he said.  That was it.  Here we go!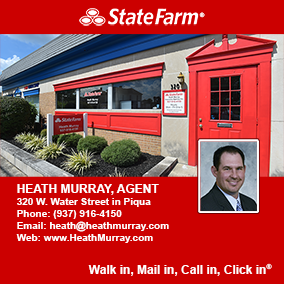 The issue at Anderson was that of the Redskins nickname being offensive to native groups whose representatives for years have petitioned universities and professional teams to abandon it – what they called a  demeaning reference.  Miami University took the bait, changing from Redskins to Redhawks in 1997.  Many embittered alumni have since joked that they should have kept the name and changed the mascot, from an Indian to a potato.  But it's not funny to people like Guy Jones, the founder of the Miami Valley Council for Native Americans who's fought for years to change Anderson's mascot and the "dehumanizing" reference he associated with the Redskins nickname.
However, it's not a unanimous effort among all native Americans.  It might be among the professional activists, but it's quite another story with many rank-and-file who are not on the front lines of social change.  For years I've traveled in North Dakota and Montana, making the acquaintance of many direct descendants of the Sioux tribes, who now own ranches and work in the grain and cattle industries of the region.
I've asked the question,  "Are you concerned, or offended by the Washington Redskins?"  Nearly everyone I've asked has said 'No'.
"I'm more concerned with making a living and the price of beef,"  is the answer you might hear.  That, and, "I watch the NFL for football on Sundays.  I don't watch for the politics."
But now that Anderson has crossed over, it does open speculation as to whether others in this area will follow.  And if they do, what nicknames are actually left to choose from – at least those that aren't offensive to someone?
How about 'Pacifists'?  That should soothe those who believe that sports is too competitive, and with too much emphasis on winning.  And perhaps there could be uniform adoption of Kumbaya as the universal school song.  Not 'fight' song…but school song, and everyone would have the same one.
How 'bout the 'Artifacts', for those of us older who cling to the past?
Someone suggested the term 'Surrenderers' to me last week, another non-violent and non-offensive term.
Or, the 'Meditators', with a logo of someone doing yoga.
Here's one you've never thought about.  How about the 'I'm OK, You're OK(s)', denoting universal acceptance.
In Piqua, where I once proudly played as a Piqua Indian, if they drop the Indian reference for something that's more locally honoring, I kinda' like the nickname Gentiles, a reference to Piqua World War II fighter pilot Don Gentile.  That name, by the way, is pronounced 'Jen-Tilly', but it's apt to raise issues of Old Testament Bible dissent from people who might not be aware. (NOTE: former Baltimore Oriole first baseman, Jim Gentile (Jen-teel).
Back to Anderson, they'll still be called the Redskins this fall, but the plan is to phase it out gradually, first dropping the mascot as they begin what superintendent Scot Prebles calls a 'rebranding' effort for the school district.  Prebles explained last week to Cincinnati Channel 12 that the change will be advised by a committee with five subcommittees. Those topics include selection, remembering the past, communication, branding and financing.
And the financing part is not so gradual, or under the radar.  They're asking the community to donate the money necessary to become more politically compliant.  The biggest question – as the Redskins name is plastered all over the school campus, and opponents of the change are asking, "How much is this going to cost?"
"If it costs $1 million and the community raises $10,000, we are obligated for the remainder," said school board member Patty Taylor, who was the lone dissenting vote to change the nickname.
"Hopefully without too much trouble most folks will be able to get on board. I think the possibility of the school creating something is an exciting possibility," said equally-excited community supporter Louise Lawarre in that same Channel 12 report.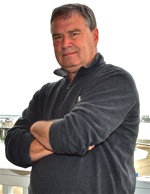 Even if it costs a million?
"The next steps in the process will begin in July and will include the creation of a timeline and the organization of a committee charged to lead the transition," Prebles said in a news release last week. "As the careful allocation of fiscal resources is always top of mind, the school will also launch a fundraising committee to ensure this transition takes place in the most cost-effective manner.  We plan on using private donations to the greatest extent possible."
So…gear up St. Henry, Fort Loramie, Fort Recovery, Newton, Wayne, Piqua, Bellefontaine, Wapakoneta, Springfield Shawnee, and others.  The school motto at Anderson for now is  "Be kind, be real, be better,"  which goes hand-in-glove with 'I'm OK-You're OK'.  But, what's in a name?
Sports with a hint of 'Woodstock', I fear…that and what it's going to cost to rebrand the district.