If you don't think the  freedom to think for yourself is at risk in the US, consider that it's open season on your personal opinions about anything, everything.  Just ask umpire Joe West.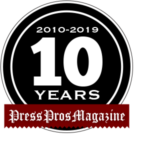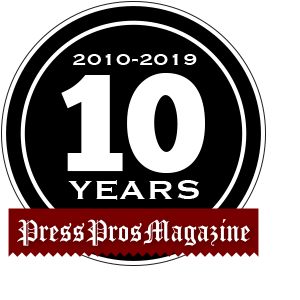 Back in my early days of minor league umpiring I knew Joe West only briefly.  We would be in minor league camps for exhibition games on the back fields, but only for about a year…because West was a good umpire, a personal favorite of many of the veteran major league umpires and National League supervisor, Fred Fleig, and everyone knew that he had a ticket to the big leagues.  He arrived there at the end of the 1976 season.
You didn't have to be around West long to understand that he was opinionated, confident in his opinion, and willing to fight for it.  And opposing views from players and managers ALWAYS came up on the short end of an argument.
That was 44 years ago, and fast forward now to 2020.  Joe West is the longest-tenured umpire in major league baseball, just 65 games short of eclipsing the record of hall of famer Bill Klem for most games worked in a career.  And, he's no less opinionated than he's ever been…even about working amidst the threat of the coronavirus.
He's 67 years old now, the same age as me for that matter, and Monday he shared this media gem with Ken Rosenthal, writing for the Athletic:  "I don't believe in my heart that all these deaths have been from coronavirus. I believe it may have contributed to some of the deaths. I said: 'I'm not going to opt out. I'm going to work. And I'm going to work until you take me off the field or I get hurt. Whatever, I'm working.' "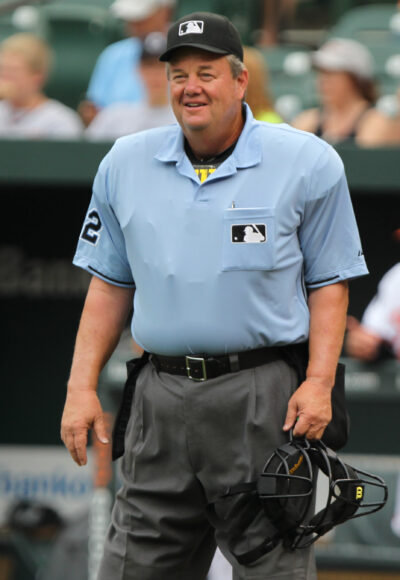 It set off criticism, especially in Chicago, where long-time Chicago Tribune writer Paul Sullivan took West to task.  Wrote Sullivan in Tuesday's Tribune:   "West is not, to put it mildly, beloved.  So when you make an ignorant comment like West did to The Athletic, you're asking for an avalanche of abuse."  https://www.chicagotribune.com/sports/ct-mlb-joe-west-umpire-covid-19-controversy-20200708-gbe3xgftlbbmnprifw3oiueoga-story.html
But the tone of Sullivan's criticism is not about ignorance, but rather…a difference of opinion concerning the risk of the coronavirus.  And like the rest of the national media, his intent was very obvious.  Fall in line, and believe like the rest of us want you to believe.  Play nice, and we won't say nasty things about you.  We won't call you ignorant!
Your and my opinions are as much at risk as those of Joe West.  Believe what other people want you to believe – about anything controversial – or you're going to be called out.  There's no such thing as quiet differences anymore.
It's:  "You know, he doesn't believe like the rest of us.  That's scary."
And of course, then it follows with the argument over your right to differ, free speech, and a litany of other freedoms guaranteed by the Constitution – and the standoffs, flag waving,  and destruction of property that comes next.  The modern mantra is…you either bow to the networks' agenda, or we'll expose you as being dangerous.
Of course, the definition of ignorant is rather broad (check Websters), where it includes the term 'rude'.  Translation:  Different.
Joe West has been criticized for years for being a little rude and different on the baseball field, but he's also one of the best to have ever called balls and strikes.  That's a rough business (I know from experience), and you can't umpire 5,310 major league baseball games without being good, confident, and a little arrogant in your opinion about things.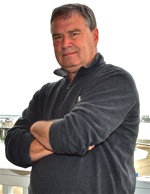 But God forbid, not now, and the reasoning of someone, anyone…that while it was predicted that 2 million would die (there have been 130,000), and about 1% of the total population has been negatively impacted, that a person just might want to make a logical decision about his or her own well-being and ability to work.  At 67, West is in the category of 'high risk'.  But it is…his risk.  He does have that right.
But not according to Paul Sullivan, or actor Tom Hanks (whom he quotes), who says West is ignorant because "the disease is killing people".  But cancer is killing people, too, and we're working through that. Heart disease is still the #1 killer, the last time I looked…but pass the onion rings and fries, anyway.  Lays potato chips are buy one, get one free – mix and match.
In the meantime, if you're out of step with the media or Hollywood, you're not just different…but ignorant.
And how rude!