Lots of first-time reader/respondents wrote to share their thoughts on…sports or Covid, sports and activism, summer baseball…and Hal McCoy and 'grass roots'.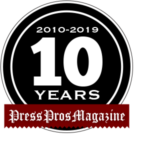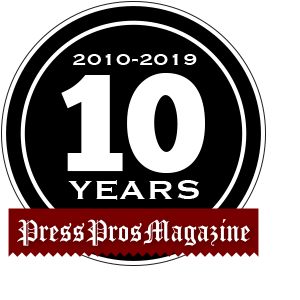 Our June readership represented a considerable turnaround for Press Pros…because June is usually the slowest month of the year. The reason? School is out, people are on vacation, and there are no sports, to speak of.
However, our coverage of local amateur baseball struck a chord with many people  – numbers were up.  First-timers wrote to share their being fed up with major league baseball…and happy to throw their support and appreciation to little boys (and bigger boys) who play for the fun of the game;  and who don't "argue over cab fare", as one shared.
But then, too, some wrote to ask if we should be writing about the fun of baseball…when there is so much sorrow in the world?
While another said…something's going to get you (mortality), so you might as well enjoy the trip.
To the letters….
"First-timer to tell you that writing about the area kids playing baseball is nothing but class. And I couldn't believe my eyes when I saw that Hal McCoy was in on it. Bravo Hal, bravo Press Pros." … Jack Lunsford
"Thanks for the excellent coverage of the (Craig Stammen) tournament." … Scott Ward
"What a joy to read about kids playing baseball for the fun of it, while the major leaguers and management argue over cab fare. Press Pros deserves all the credit for doing something positive for kids and local baseball. I've shared your site with a lot of people." … Donald Buening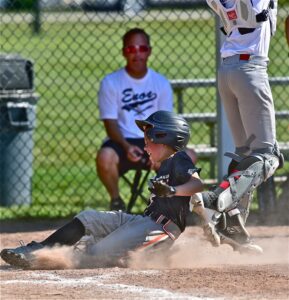 "From out of the area, but wanted to write and comment on your coverage of the Little League kids playing in Versailles, Marion Local, Coldwater and other MAC communities. It's little wonder that they grow up to be champions in so many sports. There's a lot of incentive when you can click on a website and see photos like the one you had of the little guy sliding across home plate. What you're doing is wonderful, and more media outlets could learn from the example while major league baseball shoots itself in the foot." … Jack DePriest
(Ed. Note: Thanks for the kind words, but to their credit in Versailles, Marion Local, Coldwater, and the other MAC towns…that incentive was there long before Press Pros. It's called expectation, and they have a different brand than a lot of other places we see.  That little guy sliding across home plate was Sammy DeLand, by the way, from Versailles.)
There were some, of course, who weren't so sure if playing and having that much fun was a good idea…including this familiar writer.
"Your constant bombardment with baseball is a terrible example of privilege and irresponsibility from kids when so many are suffering and dying from a pandemic. How do adolescents learn, and how do they see responsibility from adults when people like you are telling them not to worry, just play ball.  Have fun, and let someone else figure it out? The rest of us – or a lot of us – are in this together, while you stand alone. Pitiful!" … Syl
(Ed. Note: Geez, I thought you'd never write to complain again. I've not only missed you, but a lot of us have. In case you've been traveling, baseball is in season and apparently healthy for 10 to 18-year-olds, or so the percentages tell us.  As for standing alone, not so.  A lot of people would like to hear your special brand of logic more often.)
"I have nothing against baseball, or boys playing baseball, but I do question adult concern over the Covid virus? With recent outbreaks it would seem sensible to get it fixed, then play baseball, or football, or whatever." … Bill Ginter
"First time writer from Columbus. My dad worried about cancer all his life, before he died of a heart attack. There were a lot of things he said he wanted to do and never had the chance. The point is, there's a lot of ways to die if you wait long enough for it to happen. Might as well enjoy the trip." … Gary Grossman
"Thank God for Press Pros, and something positive to read. Totally tired of gloom and doom, and people ignorant of something called 'the immune system'. When we do get over this thing, and it may have nothing to do with Republicans or Democrats, think how disappointed they both will be." … Lois Haynes

Several responded to Bruce Hooley's recent column on fall sports and activism. Here's a few of the best:
"I hope they realize that none of us will be watching the NFL, the NBA, the NHL, or MLB (if they play) to see a commentary on what's wrong with America." … Tom Killilea
"Activism is fine, right after Sport Center and the scores."… Greg Knicely
"I played (sports) growing up because I worked my ass off and listened to my old man complain that I didn't appreciate how good I had it. Sports was a chance to do something different. Nothing's changed." … Tony Galloway
And finally…more than one noticed that Hal McCoy covered June amateur baseball for Press Pros, and write to ask about more Hal:
"You've always had questions for Hal McCoy from readers, but not this year. I wondered if he will continue to write for Press Pros – what, when, and where?" … Gerry Jerrells
(Ed. Note: Hal will again cover UD football and basketball for Press Pros. As for baseball and our question column (Hal Answers), if there's no baseball there's very little incentive for people to write in. And he recently shared that the Reds have limited access to players for interviews, post-game, and only 35 media per game, for all mediums, so it's doubtful he makes the trip.  Hence, he enjoys chumming with the rest of us in 'grass roots' America, and he is 'the people's choice'.)