Northmont grad Jaren Slusher has used the same unorthodox delivery since his little league days. With another stellar outing Sunday for the Miami Valley Prospects 18 U team the old adage applies … "If it ain't broke, don't fix it."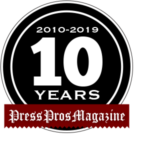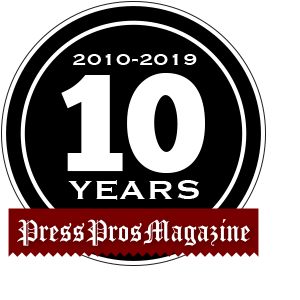 Pleasant Hill, OH – One spectator said Jaren Slusher's throwing motion resembled a 'buggy whip.' Slusher's coach described his pitcher's sometimes 3/4th delivery and sometimes sidearm angle as "really strange."
However you label his motion, it's often left opposing batters flailing.
The Miami Valley Prospects 18U baseball turned to Slusher in the semifinals of the Tournament of Stars Wood Bat World Series tournament at Newton High School on Sunday. He didn't disappoint.
Slusher unleashed his unorthodox delivery on Cincinnati Baseball Club Black's 17U team, strapping down their bats in a 9-1, six-inning victory on a hot Sunday afternoon. Slusher scattered four hits and struck out seven. He walked four but limited the damage with help from his defense.
Eight CBC Black batters reached base. Two made it past second, including the game's first batter that walked and eventually scored on a sacrifice fly that gave CBC Black a 1-0 lead.
"Slush has done a great job," Prospect's coach Chris 'Gordy' Gongora said. "With the break the boys had not being able to play in the spring, he's starting to find his groove. He's been throwing really nice for us. He's in the zone, I guess you could say."
Sunday he was in the strike zone. Slusher threw 100 pitches and 59 were strikes, the final one looking that ended CBC Black's final at-bat.
Of the 25 batters Slusher faced, 15 saw a first-pitch strike.
The Edison State Community College recruit has always been a pitcher, even going back to the little league days when almost everyone is a pitcher. And his arm slot was the same.
"That's just always how I've thrown ever since I was a kid," Slusher said.
Slusher said the same arm angle he's used since he was a kid and his height – he's always been taller than his peers and currently stands 6-foot-4 – helped him stand out as a pitcher.
These days his slider and 87-mph fastball help, too.
Slusher would have been one of Northmont High School's top pitchers … if not the Thunderbolts' ace … but had his senior season cancelled because of the COVID-19 pandemic. As a junior he led Northmont in innings pitched (49.1), wins (3), strikeouts (49), shutouts (1) and was second in ERA (3.12).
His dad, a talented pitcher at Cincinnati's Reading High School in his own day, hasn't tried to change his son's throwing motion to more over the top. That hasn't been the case with everyone in his family, though.
"(My dad) doesn't really say anything about it. It drives my grandpa nuts, though," Slusher said, grinning.
Growing up he did work on his mechanics and a more traditional delivery but "it usually just falls back into place."
Slusher's teammates supported him offensively Sunday with nine hits and 10 walks. The Prospects quickly erased that 1-0 deficit with a pair of runs in the bottom of the first inning.
The Prospects tacked on another in the third, three in the fourth and three more in the sixth.
Lane Johnson had a multi-hit game and Kyle Lane scored three runs and drove in three. Logan Case (Vandalia Butler) and Kyle Evans (Anna) both scored twice.
Defensively, the Prospect's turned a nice 5-4-3 double play (Clay Jacobs-Lane-Sebastian Gongora). Gongora also dug a handful of throws out of the dirt at first.
"We have a good group of kids," Gordy Gongora said. "Taking that break off and now they're finding their timing and finding their swings.
"I'm just trying to make this season the best since they lost the spring. We're just trying to make it enjoyable for them before they head off to college. It's a good group of guys.