Eclipsing many of the marks of his notable hall of fame father, the son, another hall of famer, sets his sights on raising the bar that will further ensure the baseball legacy of the Hardman name in coaching.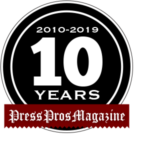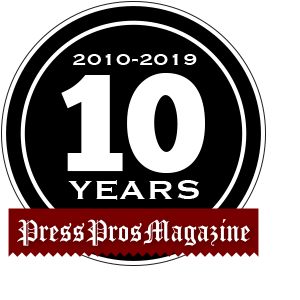 Sports writing legend Grantland Rice once said that the immortals, those who set the standard, live on through their deeds to both remind and encourage future generations to improve upon history.
I've often wondered, myself, when walking along the levy bank above Hardman Field in Piqua…if the winds of baseball legacy that blow through those trees aren't what Rice was writing about.
Jim Hardman had 522 wins in 31 years as coach of the Piqua Indians, and another 500-plus as coach of Post 184 American League baseball – 1,254 total in his career.  But beyond the wins he established something in Piqua  – an image of baseball – that hasn't been approached since he retired from coaching in 1982. He died thirty years later, in April of 2012, at the age of 84.
His legacy is untouchable – over 50 players that went on to play college baseball, and another 25 who signed professional contracts. But more satisfying to Hardman, as he expressed to me years after he left the coaching box, was the number of proteges' he sent out in his own image…into the coaching world. Too many to actually name, at the head of the list, to carry on the Hardman legacy…is son Chris.
In his 30th year as baseball coach – 43 overall – at Toledo's Ottawa Hills High School, Chris Hardman has eclipsed his father, amassing more than 630 career wins (that he loosely admits to) against 520 losses. And if the sheer winning percentage doesn't bowl you over (.548), consider that he has reached the Division IV regional tournament eleven times, the Division IV state tournament Final four times, and won the Division IV championship in 1986.  It was always Hardman, Sr.'s goal to win a state title – he chased it for 31 years at Piqua.  But…"It was never in the cards,"  he once told me.  He never made it.
Now 69 years old, Chris Hardman represents 'Hardman 2.0', still going strong as both baseball and head football coach for Ottawa Hills with no signs of slowing down…and with one clear objective when you ask him.  How much longer are you going to do this?
"I'd like to coach my grandson, Leo," he said recently. "I think he's 5 right now, so that means something like another 13 years."
And let the winds blow above Fountain Park.  Jim Hardman never dreamed of a standard THAT HIGH!
Last week, Chris Hardman, John Hinsch, and I (former Piqua teammates in 1968 and '69) reunited after 40-some-odd years to reminisce, to appreciate the good days in Piqua, to appreciate the memory of Hardman, Sr., and the baseball imprint he imparted on the three of us.
We turned back the clock. In the spring of '68 and '69 Hardman and Hinsch anchored another formidable Piqua pitching staff for Jim Hardman at Piqua. For years the Indians had dominated conference play in the old Miami Valley League, and their annual claim on the league title in baseball was about as sure as spring itself.
A year behind them both during those two seasons, I had the good fortune of pitching in the shadow of the legacy. Hardman and Hinsch graduated in the spring of '69, Hardman going on to play at Ohio Wesleyan, and Hinsch at Indiana University. A year later I left Piqua to play at Ohio State, where in one career start against Hinsch's Hoosiers I won, 5-3, in May of 1972.
Ottawa Hills is an affluent suburb of Toledo, and has shown its appreciation to Chris Hardman for his years of success with one of the state's most impressive baseball facilities, recently named 'Hardman Field' (in his honor), just like Dad had on Forest Avenue, in Piqua.  Named to the Ohio High School Coaches Hall of Fame in 2005, he and Jim (1985) are the only father and son duo so honored.
Married twice, he's the father of four daughters, the grandfather of seven, and has been with wife Jeanie for 29 years.
"It just took me a while to find a coach's wife." says Chris. "I think Mom's support (Kay) was always very important to Dad's success."
Collectively, his 43 years at Ottawa Hills (1974 through 2020), with one three-year hiatus, Hardman has more than seventy five years of coaching service, counting time in baseball, football, basketball, and cross country.
"I've been so fortunate here" says Hardman, Jr. "This is a great school system, the #1 academic school in the state of Ohio, and the kids just happen to be good athletes, as well.
"I'm proud of the wins in baseball, yes, but I'm not ashamed of our losses, either…because we've always played the best teams we can find. And the administration has been patient in that regard because they've supported me while we played much bigger schools, and bigger programs. They've supported the losses. That's made us a better baseball program.
"We have the one state title, but truthfully, I've had maybe ten other teams that were better than the one that won the title in '86. Which only shows that you have to be good, but you have to be lucky, too."
In his 30 years at Ottawa Hills, Dad was by his side for many of those 630 wins.  He regularly accompanied the team to Florida, where the Bears prepared for their TAAC (Toledo Area Athletic Conference) schedule by playing the best teams available during spring break. And, he was a frequent visitor during the regular season, standing in proximity of the dugout where he could both observe and communicate…passing along his own coaching perspectives – father to son.
The Bears were in Florida in April, 2012, when Chris had his last conversation with his dad, living at the time in the Piqua Manor nursing center.
"I called him every day to let him know the outcome of the game," said Chris. "And on this day I asked him how he was doing."
"I'm doing 50-50," said Jim, raising no alarm, and interested in how the Bears had played that day.
"I told him 'We did fine', and that I'd call him again tomorrow.  Later that night I got a call from Mom at midnight," recalls Hardman. "She woke me from a dead sleep.
"She said, 'He died.' I couldn't believe it. I told her…'I just talked with him this afternoon and he told me he was 50-50.'
"That was how I got the news. That's how I found out.  We never really talked about him dying, although I knew with his condition that it was inevitable," says Hardman. "I was prepared, but how DO you prepare?  And now I think about him all the time – the reminders we have around the ballpark. There's a sign at the corner of the dugout that says, 'Pap's Corner'…and they put a stone at the entrance to the grandstand. And of course, the sign on the scoreboard says 'Hardman Field'. It's as much a tribute to Dad as it is to me."
Piqua, though in his rear view mirror for many years, is still very much on his mind. Mom Kay still lives there, and on his visits to see her Hardman admits to driving past the ballpark…just for old time's sake.
That, while conversations swirl as to whether baseball wouldn't be better suited in Piqua if a new field was built on the site of the high school campus, five miles removed from Hardman Field. Would Hardman, or the Hardman legacy, be offended?
"I really don't care," says Chris. "And I think Dad would say the same thing. I'm too involved with what I'm doing here to think about it."
But for generations of Piqua athletes who played on the venerable site…it does matter, and it matters a lot.  Hardman, Sr.'s ashes are part of the landscape now, spread at second base after his death.
"If they were to build a new field – if someone wants to write a check to make it happen – that's OK," he adds. "Now, would I and the Hardman family be pleased to see that facility named Hardman Field? Sure. I think he deserves that."
As to the present, Chris Hardman watched this week as summer baseball was played at 'Hardman Field' in northwest Ohio. Resplendent with amenities never dreamed of during Dad's day in Piqua, he, John Hinsch, and I watched appreciatively.  Later, we looked at old newspaper clips, box scores of Piqua games from our days in uniform, and waxed emotional over what Jim Hardman would annually say during the first meeting of baseball season.
He would enter the room carrying a Piqua jersey on a wire hanger, hang it on the blackboard for everyone to see, and say, "Boys, take a good, long look…because when you take this Piqua jersey off for the last time you're going to miss it for the rest of your life, the opportunity to be part of something better than yourself – the opportunity to be part of a team."
We talked about, and remembered teammates – Ray Putnam, Tom Bodey, Dave Reed, Dan Penrod, Bill Page, Scott Lyman, Audie Carnes, Rick Short, Tim Anderson, Denny Siler, Larry Stephan, Wayne Thomas and others.
"I was so fortunate to have lived during that period…to have played for 'Coach' and that era of Piqua baseball,"  says Hinsch.  "Wow, what an experience."
We relived the old ballpark, where titles were won and lives were cast in the likeness of the man who once said as he took me out of a game, "Take a long look at this circle we're standing in…because it's going to be a while before you stand here again." Jim Hardman was the master motivator.
Now, 'Hardman 2.0' sets his sites on games coached and wins unthinkable at Ottawa Hills – the bar being raised. An added feel-good…he has many of the same physical mannerisms, and sounds an awful lot like his dad.
"We've got a great group of young players coming through now," he says. "And we'll be Division III next year. I think Coldwater's in Division III, too. Tell Brian Harlamert," he says with a twinkle in his eye.
He's armed and ready for thirteen more years. The wind blows.  Grantland Rice, and the standard lives on.
And then…Leo!