There's nothing wrong with having grown up with some privilege – of living in a community safe from harm and secure with people who cared about you.  It's the America we remember, and the one we celebrate on our nation's birthday.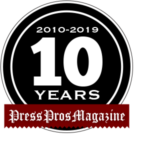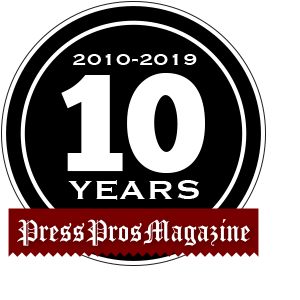 The traffic lights, all three of them, start flashing at 11 p.m..
It's been that way for decades, and nothing on the docket of the city planning commission suggests a change will be necessary any time soon.
Not that there is an actual city planning commission.
That's the way it is in small towns. At least, in the one where I had the distinct pleasure of growing up.
Maybe I'm describing your hometown, too:
More churches than taverns (not a close race if the village is, "dry," like mine was and still is).

A "liar's table" in the one local restaurant, where the same half-dozen or so farmers tell stories and sip coffee before heading out to the fields each morning.

A city park, tended by the local Lions, Rotary or Kiwanis Club, where softball games serve as an impromptu gathering place on humid summer nights.

There's a Tastee-Freez, a Dairy Queen or a local ice cream shop of some sort, a volunteer fire department and one constable who patrols neighborhoods where it's common for folks to leave their doors unlocked when they run to the local IGA.
If you grew up in a place like that, you've been to my hometown and I've been to yours, if only in our mind's eye.
That's your view of America, and that's why you and I celebrate our nation's birthday today.
Don't feel ashamed to say it, and don't be afraid to do it.
If you know who you are, if you know what you believe, and you know why you believe it, you see things clearly amid the black eye of these turbulent days.
I hope that's not racist to say.
I'm never sure any more.
I loved growing up in West Liberty, Ohio, a peaceful hamlet of about 1,800 that makes you slow down to 35 miles per-hour for the minute it takes to navigate those ill-timed trio of traffic lights on Route 68 between Urbana and Bellefontaine.
But I hate the tenor of the times now.
I desperately wish my children could grow up in the nation I did, where it wasn't even remotely controversial to celebrate freedom, liberty and other uniquely-American values our country aspired to attain, not just on Independence Day, but every day.
Notice I didn't say, achieved, because I know not everyone experienced equality, justice, hope and opportunity amid circumstances much more challenging than my own idyllic upbringing.
I wish I could change that, but I can't. No apology, no policy, no statue removed or erected, can eradicate what happened or the pain it caused.
But I can't give my charmed youth to someone else. I can't — and wouldn't if I could — give my two loving, praying parents away so someone else could erase the dysfunction or despair that I'm thankful to have been spared.
I'm not without empathy for experiences much different than my own, for disadvantages much greater than I faced.
I just don't believe the past is fixable. Only the future is, and only if the desire to get things right remains rooted in what's always made America unique — its commitment to ideals that present everyone an equal chance, but not an equal outcome.
The latter is related largely to personal responsibility and accountability. Not a reckoning or reparations, not an apology and not a guilt complex for being born into circumstances you didn't and couldn't choose.  
I believe that wholeheartedly, and I support that unequivocally. If you don't, you're always going to be miserable.
Instead of asking, "What chance do I have?," ask, "What do I need to do?"
Instead of saying, "Who can I blame?," say, "Who can I serve."
We raise ourselves not when we push others down, but when we stand on our own or lift others. 
It took me a long time to learn that, and even longer to understand that not every good choice brings good results. Sometimes, doing the right thing has unpleasant consequences.
We've lost many soldiers in that equation. We've lost many civil rights heroes in that equation.
Their sacrifices should inspire us to stiffen our resolve to uphold the values they did so that we preserve and improve the great country they left us, not hide in the corner while anarchists threaten the shared ideals that have always set America apart.
Bruce Hooley is a former sports editor of the Troy Daily News. Listen to the Spielman & Hooley, "We Tackle Life, podcast on your favorite platform each Monday, Wednesday and Friday.