It's a July 4th like none other we've ever seen – a crossroads in our culture and the choice of living life to its fullest, or life according to what inconsistent experts mandate…and politicians, hoping to save face (and votes) come election time.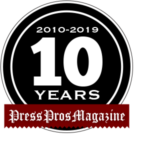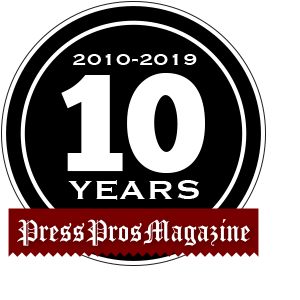 There can be no disagreement. This is a 4th of July the likes of which we've never before seen in our lifetime.
Everyone is either scared, or mad about something.
The conversations this 4th of July are not over America The Beautiful – the glass being half full, even with the imperfections.  But rather, the ugliness of America while we all start each day with the guaranteed freedom of becoming as good as you can at whatever you want to be.
And yet, that's not enough, or enough to pay tribute to the millions who've given their life for those privileges – people of all color, ethnicity, and background, who did it without the stipulation of reparations for their sacrifice and hardship, five generations down the road.
Like no time ever before in history we're scared, we're tired, and we're frustrated.
We're scared of each other – the sensitivities of each other – contrived and otherwise, that threaten even simple acknowledgment.
We're scared of the future because the leaders of the country can't agree on what the future should be.  Our businesses, our security, and our retirements are in jeopardy.  Everything for which we've lived and worked seems suddenly at stake.
We're scared of a virus that, truth be told, not even the medical experts can agree – whether it's better to quarantine, or expose yourself so the body and its immune system can build its own defense.
We're tired of being cooped up, of being warned of a pandemic that once was originally predicted to kill two million.  Now, even with recent spikes, about 1% of Americans have actually been impacted.
Right or wrong, like it or not, we're simply tired of being told what to do, especially by politicians who promise to serve while punishing people for living with independence from government – killing incentive by closing and destroying family dreams and businesses that took years to build.
So how will you live, and celebrate, this 4th of July?  Will you wake up with the feeling of liberty and hope that you've celebrated in the past?  Will you awake to living life to its fullest, or adhere to the doom and gloom of the network news?
Will you breathe freely the purchased air of freedom and hope?  Or will you insulate yourself in bubble wrap and 'stay home', as the demigods claim as being responsible?
Which numbers – statistics – will guide your path?  On average, 7,000 people die weekly in the United States, but only 6% from Covid 19.  Twice that many will die from an accident of one kind or another.  And yet…we confidently get in the car and take a trip.
Sadly, people drown every weekend, and yet we continue to swim.
Heart disease, and heart attacks, take the nation's largest toll on human life, and yet hardly anyone is afraid to take a walk, or even jog.
Our schools are due to open in six weeks, and yet there's no consensus on whether they should open at all.  Online school?  Or hybrid school, a combination of online and two days of classroom participation?  Every school administrator I know shares that online education is a disaster – a waste of time and money because some don't even have a home computer.  They all say…that kids need the structure of daily classroom discipline.
And yet, we cannot plan to open schools because of the mixed messages of the CDC and the World Health Organization.  Masks or no masks?  Quarantine or herd immunity?
And who has confidence in a rushed vaccine…or even a flu shot?
How will you live your future, beyond the questions of whether its best to hide in your house…or work to restore the economy and your standard of life?
Caution?  Of course. Wash your hands.  Keep your distance.  Wear a mask if you're in a crowd.
If you're of an age where you feel vulnerable, with existing conditions…by all means live in the manner that makes you feel most secure.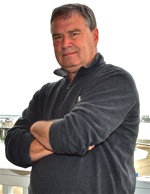 But if you're otherwise healthy…live.  Play.  Laugh.  Don't be afraid.  If you're a believer the scriptures say that this is not in our hands, anyway – that we all have an expiration date.  Covid 19 is not going away, and soon to be followed by Covid 20.  It's always been that way, even during the best of times.
So breathe deeply and give thanks for this holiday we celebrate.  Live in the manner of the freedoms bought and delivered at such a premium price.  Don't let the politicians, who care about your vote more than your life and the pursuit of happiness, talk you out of the same.  The reality is…some would love to take it away!
No bands and parades this weekend – someone's already decided that's what's best for you.  But you don't need them.  Be your own inspiration.  Appreciate the freedom to think and act in your own best interest.  That is our inspiration…now, tomorrow, and forever.  It's up to you.
How are you going to live?